Major League Baseball's 15 Biggest Headcases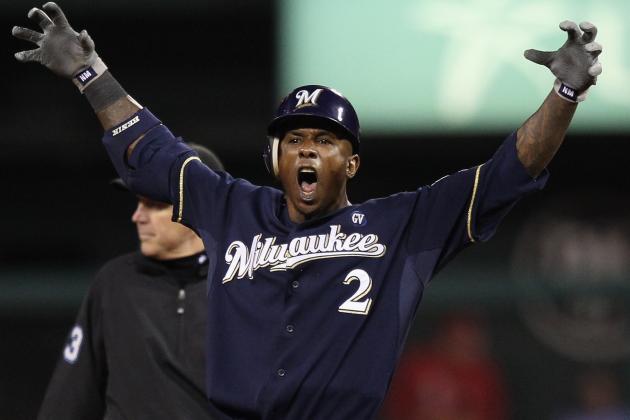 Christian Petersen/Getty Images

While the notorious headcases like Ty Cobb and John Rocker have come and gone, that doesn't mean there is a shortage of players in MLB who drive their teammates and managers crazy.
While watching these players on TV can be entertaining at times, they are a cancer in the locker room and alienate themselves from their teammates.
It's part of the reason why Nyjer Morgan and Milton Bradley have trouble finding a team that is willing to keep them for an extended period of time.
Nonetheless, here's a list of the top 15 headcases in MLB today.
Begin Slideshow

»
Jose Offerman is absolutely insane.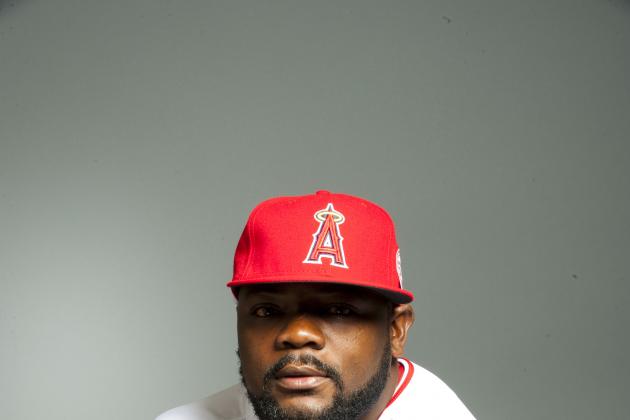 Rob Tringali/Getty Images

Fernando Rodney might not be a headcase, but he's certainly an interesting character.
His presence on the mound portrays someone that he truly isn't.
His hat is slightly tilted to the side and his beard is scraggly and quite intimidating. He simply has the look of an ideal relief pitcher.
As Tori Hunter said, "He has that look. He might hit you; he might not. He throws hard enough where you're intimidated. The hat's all tilted. He's got that rough beard. He's a tough-looking cat on the mound."
However, Rodney couldn't be more unlike what his style depicts him to be.
He has been caught making random animal noises in the locker room before games. It has been said that his Marvin the Martian impersonation is spot on.
In this instance, Rodney is crazy, but in a good way. He's the kind of crazy that one would want to have in the clubhouse.
Much like Fernando Rodney, Brian Wilson isn't what I'd call a headcase.
I actually don't know what I would call Wilson.
I do know, however, that he never ceases to amaze me and the rest of the baseball world.
His colorful personality and legendary beard make up one of the most recognizable characters in baseball today. Half the things he says don't really make sense, but they somehow leave you laughing for no apparent reason.
However, his antics in the dugout after manager Bruce Bochy elected to take him out in the ninth inning warrant a spot on this list.
You knew that at some point in his career, Wilson was due for at least one dugout meltdown.
It looks like Delmon Young has learned his lesson.
I guess it only took him 20 years to learn that throwing bats at umpires is not okay.
The good news is that Young has refrained from making the headlines for doing anything negative since this incident.
One could formulate a legitimate argument that Young is no longer a headcase.
However, throwing a bat at an umpire will land anyone on this list for a long, long time.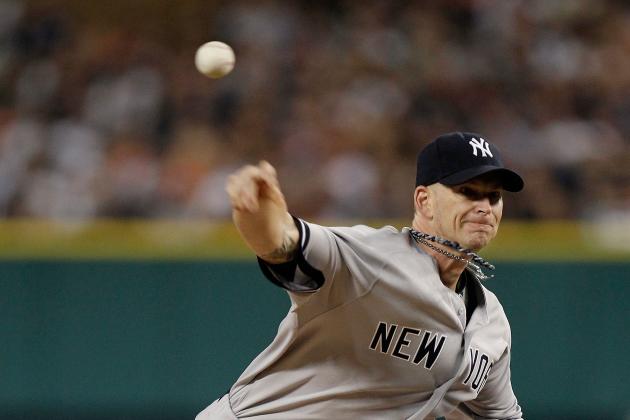 Gregory Shamus/Getty Images

If Jon Heyman thinks A.J. Burnett is a headcase, you better believe it.
But it's not just Heyman who holds this opinion; he shares it with the rest of the New York Yankees fanbase.
He has only had one winning season with the Yankees and hasn't finished the year with an ERA below four.
Kyle Farnsworth looks like that biker that would pull up next to you on a deserted highway in the middle of nowhere and be all decked out in black leather attire.
I can't even imagine how intimidating he looks when he throws his 95 mph fastball over the plate.
He stands at 6'4", 230 pounds when on the mound, but I'm sure he looks twice as big from the hitter's perspective.
Those bulky glasses definitely add to the intimidation factor.
All you have to do is look at the video and realize that Farnsworth is somebody that you don't want to mess with.
After numerous fights and suspensions, Farnsworth certainly deserves the title of being a headcase.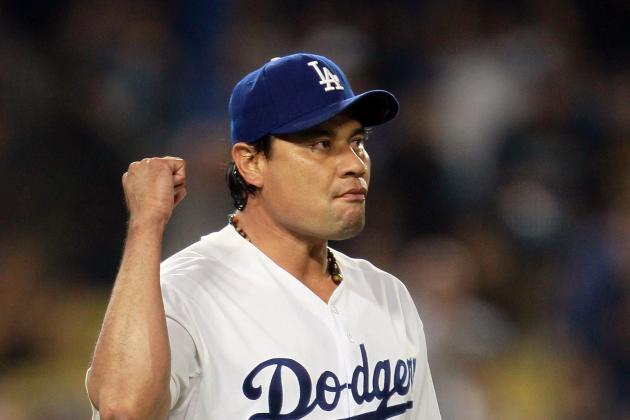 Jeff Gross/Getty Images

Looks like Plaxico Burress isn't the only professional athlete who has a knack for shooting himself in the leg.
Now it makes sense. I'm sure Stevie Johnson was just making fun of Vicente Padilla when doing this touchdown celebration.
Reports are unclear, however, whether it was Padilla or his bodyguard who actually pulled the trigger. But either way, why would his body guard need a gun?
He was also released by the Texas Rangers in 2009 for temper issues.
The combination of the two is good enough to land him a spot on this list.
You wouldn't know it by just watching him play on TV, but Chase Utley is widely regarded as being one of the meanest players in baseball.
He was even ranked No. 2 in Sports Illustrated's poll of baseball's meanest players in 2011.
But what makes Utley mean?
Maybe his "we're f****** world champions" rant didn't resonate well with his peers in baseball?
Maybe Jonathan Sanchez was the only player allowed to vote in this poll?
Utley might not be a headcase within his own locker room, but it might be a different story around the rest of the league.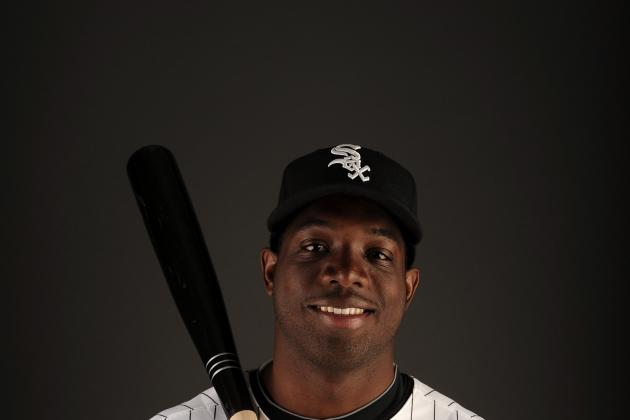 Harry How/Getty Images

Did you forget about him?
I'm sure that the Chicago White Sox fans were even surprised to see him on their team last season.
Although it was only two games, it technically means that he's still in the league.
However, Lastings Milledge's time in MLB looks like it's officially coming to a close. He will now be playing baseball in Japan after he signed a two-year contract with the Tokyo Yakult Swallows of the Nippon Professional Baseball league.
The fact that he caused a brawl while playing in a Venezuelan winter league a couple of months ago didn't help his cause, either.
The once highly touted MLB prospect is now a washed-up player in Japan, and he's only 26 years old. Oh, how the mighty have fallen.
Kevork Djansezian/Getty Images

It's hard to knock a player like Miguel Cabrera for being a headcase, because he puts up big numbers year in, year out.
However, despite how talented of a hitter Cabrera is, he does have a drinking problem.
It's gotten to the point where it has officially spiraled out of control.
On the night that Cabrera was arrested for a DUI during last year's offseason, he reportedly had this to say to the bartender who asked him to leave:
"You don't know me," Cabrera told him. "I will kill you. I know all of you, and I will kill all of you and blow this place up."
On the same night, Cabrera allegedly told the deputy sheriff who arrested him to "(expletive) shoot me. Kill me," after being asked to drop to his knees.
Cabrera needs help.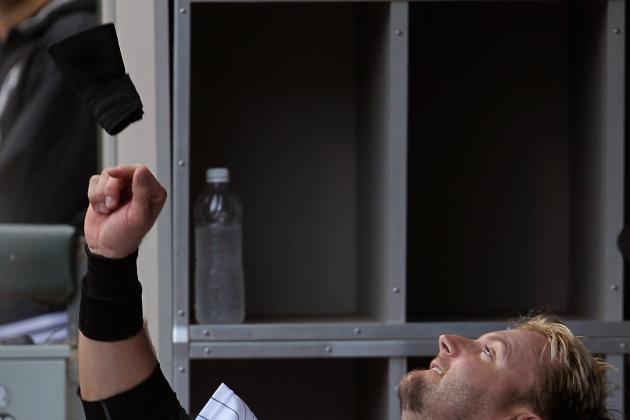 Jonathan Daniel/Getty Images

Although I have never actually sat down and talked to A.J. Pierzynski before, I know that he's one of the more despised players in baseball.
He is constantly running his mouth and complaining to the opposition and the umpires.
His negative attitude in the locker room during his one-year stint with the San Francisco Giants eventually got him off the team.
He is constantly getting in fights with players on the other team, as well as with his own teammates.
According to Sports Illustrated, he was voted the meanest player in baseball during 2011.
There seems to be no gray area when trying to pick a stance on Pierzynski. Either you respect his intense nature, or you can't stand his antics.
Bob Levey/Getty Images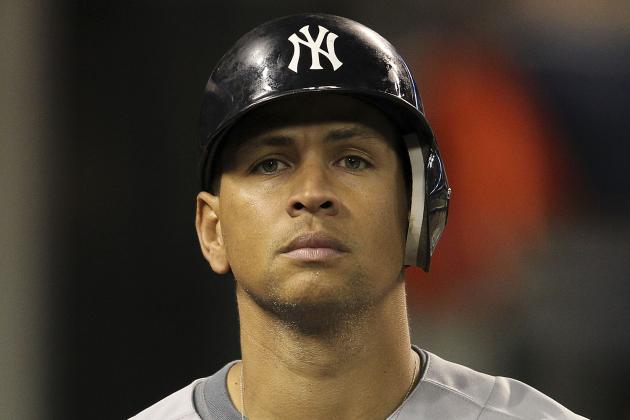 Leon Halip/Getty Images

You can call him a prima donna. You can call him overly arrogant. You can call him a self-absorbed individual.
You could even call him one of the best baseball players to ever play the game.
However, Alex Rodriguez is a headcase any way you look at it.
Heck, even Joe Torre openly admitted that Rodriguez was a cancer in the clubhouse in his book, The Yankee Years.
As Torre said, "Alex monopolized all the attention."
"We never really had anybody who craved the attention," Torre added. "I think when Alex came over he certainly changed just the feel of the club."
When your manager calls you out like that, especially someone as highly regarded as Torre, you know you have a problem.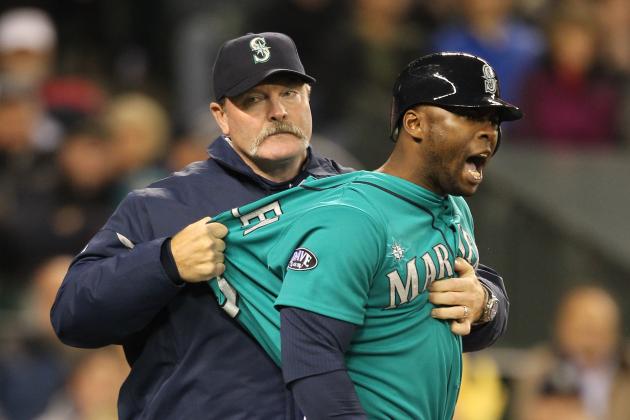 Otto Greule Jr/Getty Images

It has been a while since Milton Bradley has had one of his patented temper tantrums, but that doesn't mean he isn't one of the biggest headcases in baseball.
The look on Eric Wedge's face in this picture says it all.
How many chances has this guy been given in this league anyways?
Tim Keeney, a contributor for Bleacher Report, put together a very informative list of Bradley's most memorable moments as a pro.
My personal favorite was him throwing a water bottle at a fan in the stands. That's not something you see every day.
Unfortunately, Bradley will always be known for being a headcase more so than the baseball player he could've been.
He was once projected to be a five-tool player, but his temper prevented him from ever being able to tap his true potential.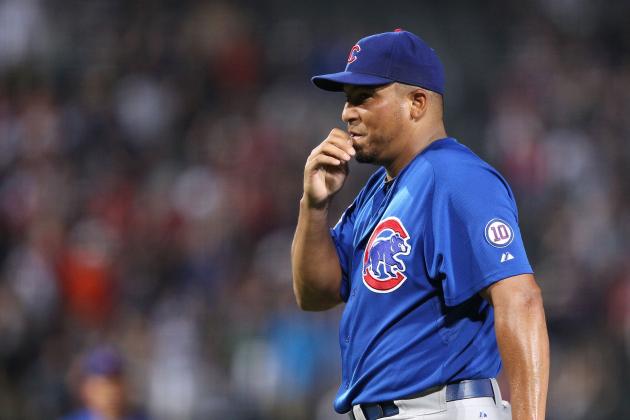 Mike Zarrilli/Getty Images

When you think about headcases in MLB, Carlos Zambrano is generally the first to come to mind.
Whether it's altercations with his teammates and coaches, or tirades in the dugout, Zambrano is always good for an entertaining highlight on SportsCenter every once in a while.
If anyone has the ability to straighten Zambrano up, it's Ozzie Guillén.
It will be interesting to see if Zambrano's new manager can be the first one to straighten him out.

Watching Nyjer Morgan play on the baseball field, I sometimes think he's actually clinically insane.
However, that technically isn't the case.
Morgan claims he is a man of many personalities, one of which is Tony Plush.
Whether T-Plush is riling up the fans in San Francisco or charging the mound in Florida, he is full of surprises.
But maybe it's only one of Morgan's personalities that portrays him to be a headcase? I'll be willing to give him the benefit of the doubt, since no one really knows for sure.
However, Morgan, or T-Plush, has officially surpassed Carlos Zambrano as the biggest headcase in baseball.