WWE Opinion: Another Wrestler's Remarks on WWE Divas Highlights the True Problem
February 1, 2012

Last week, Diva-Dirt.com reported on comments made by Fit Finlay concerning fans' often harsh criticism of the WWE Divas.
Now they are reporting that former WWE wrestler Shawn Daivari has thrown in his two cents, as well.
While speaking to The Phil Star about an upcoming World Wrestling Fan experience show in the Philippines, Daivari had the following to say about former Divas Jillian Hall and Melina—who will be at the WWFX show—versus the current crop of Divas talent:
"They're the very best in women's wrestling today. It's no secret that WWE women's wrestling has become awful. With the exception of [Beth] Phoenix and Nattie Neidhart, all the girls are models who attempt to become wrestlers. And they're all, at this point in their careers, terrible."

"Melina and Jillian aren't like that. They're cut from the same mold as Beth and Nattie. They're the very best at what they do and they happen to be beautiful. They aren't beautiful women whom a wrestling promoter recruited to teach them enough to get by three minutes on TV as wrestlers.

"These girls are both very good. The WWE even hired Jillian to train future Divas because she was that good. I'm glad she declined because now she's coming to Manila to tear down the house with another world champion in Melina and potentially, put on the best women's match of the year and we've just begun the year."
Whether or not Daivari was aware of Finlay's recent comments in defense of the Divas, it's interesting to note how his own comments both oppose and complement those of the Belfast Bruiser.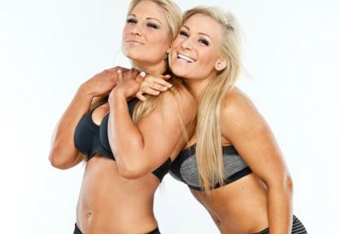 In short, Finlay told IMetAWrestler.com that fans shouldn't be so harsh on model Divas because they do have the passion to succeed; if they didn't, they wouldn't remain in the WWE. He goes on to say that fans also shouldn't be so quick to criticize them considering they don't have firsthand experience on being a Diva.
I wrote another article on the reasons why I wholeheartedly agree with Finlay's opinion, so I won't get into it here. However, one thing I failed to mention in that article is that the real problem with the Divas division could very well be that WWE just isn't taking the time to train them properly—a point which Daivari brings up.
Again, fans shouldn't necessarily harp on WWE for hiring models. The fact that they are models is not what's making them incompetent wrestlers.
What is making them incompetent wrestlers is a lack of sufficient training on the part of WWE officials.
Of course, with sufficient training would come the need for more dedication and that is when the passion Finlay spoke of would come into question.
Regardless of anyone's opinion on the WWE Divas, one thing is absolutely certain: change needs to happen.
Give more training to those who need it and more ring time to those who don't; split the division up into valets and wrestlers; grant them storylines; book the Divas Champion like a champion for a change—any of these would be a step in the right direction.
Now that Kharma appears to have returned, hopefully the Divas Division will get the resuscitation it so desperately needs. But if WWE officials manage to misuse her as well, then it seems unlikely that women's wrestling will ever be taken seriously again within the premier wrestling promotion in the world.
Follow Katie Gregerson on Twitter: http://www.twitter.com/KT703