Illinois Football Recruiting: Complete 2012 Recruiting Class Revealed
February 1, 2012

The letter of intents are in and the first solid look at the University of Illinois' 2012 football recruiting class is finally available.  
Player Name
Ryan Frain, K
Taylor Barton, S         
Jevaris Little, CB         
Mason Monheim, LB   
Joe Spencer, OL          
Mike Svetina, LB         
Devin Church, RB        
T.J. Neal, LB               
Dami Ayoola, RB         
B.J. Bello, S               
Justin Hardee, DB        
V'Angelo Bentley, DB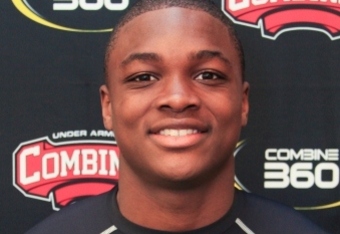 LaKeith Walls, RB        
J.J. Robertson, WR      
Teko Powell, DT         
Robbie Bain, OL         
Vontrell Williams, DT    
*TaJarvis Fuller, DB     
*Daniel Rhodes, TE      
*Denotes players that have already enrolled at the University and are currently taking classes in Champaign.
One player ( Elliot Faerber) has given a verbal commitment to Illinois, but has yet to fax in his official letter of intent.  
According to ESPN this class consists of seven three-star athletes, nine two-star athletes, and three unranked players. The general consensus among recruiting databases are that this class is ranked between 10th and 12th in the Big Ten.
One of the bright spots of this class is its regional diversity. Players reign from across the country (Florida, Ohio, North Carolina, Pennsylvania, Indiana and Illinois). So Illini fans should expect pipelines to begin to emerge from some of these locations in the near future.
This class lacks the superstar "wow factor" players that have called Illinois their home during Ron Zook's recent tenure at the school, but consider the difficulties this program has faced in the past year.
From the turnover of a completely new coaching staff, to a six game loosing streak to close out the season, stability has been one thing Illinois lacked going into National Signing Day.
The fact that this team was able to secure 19 players is quite a testament of Beckman's ability to recruit and build relationships with these fine student athletes. If Beckman can build upon the success he had in such a short period of time, Illini fans should not be surprised to see next year's class as ranked in the top half of the conference. 
Tune back in tomorrow to see in-depth analysis of each individual player and who might be gaining significant playing time come September.