10 Reasons Alex Oxlade-Chamberlain Will Be an Arsenal Legend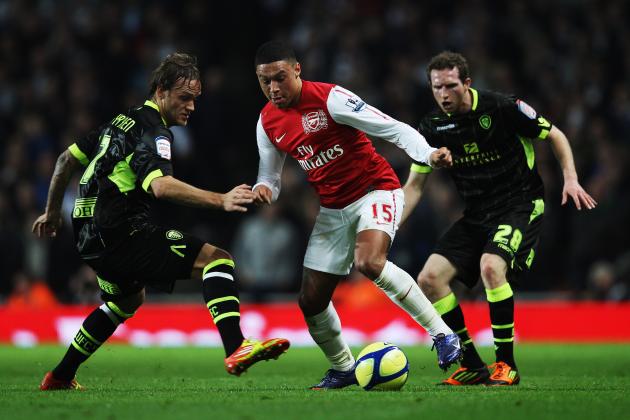 Clive Mason/Getty Images
Alex Oxlade-Chamberlain Could Be An Arsenal Legend
Alex Oxlade-Chamberlain is shaping up to become an Arsenal legend it seems.
He's only 18, and is described by foreign cynics as yet another over-hyped English player (because of course all English talent is very overrated and totally "rubbish").
However, the Southampton academy graduate is showing all the attributes required to become a top talent, and proved it recently against Manchester United.
So here are ten reasons why Oxlade-Chamberlain will become an Arsenal legend.
Begin Slideshow

»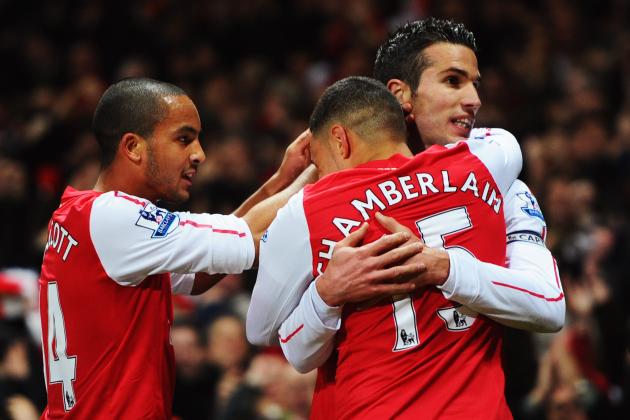 Mike Hewitt/Getty Images

Alex Oxlade-Chamberlain proved he has the right mentality to succeed in the game with his post-match comments to the media after being controversially subbed for Andrei Arshavin in the Manchester United game, a move most fans at the Emirates disagreed with.
Instead of expressing his disappointment at being subbed and proving Arsene Wenger wrong by insisting he did have the fitness, the 18-year-old said:
It was hard not to hear it [the jeers for Wenger], there were a lot of fans. It is always nice to know that the fans enjoyed your performance or whatever but at the end of the day, it's the boss's decision.

He's Arsène Wenger, a top-quality manager. He's done a lot for this club so whatever he does and whatever decision he makes towards me and the team, I'll have to respect and I do respect that.
The boss knows best and the players trusts him. That sort of attitude will do Oxlade-Chamberlain well in his career.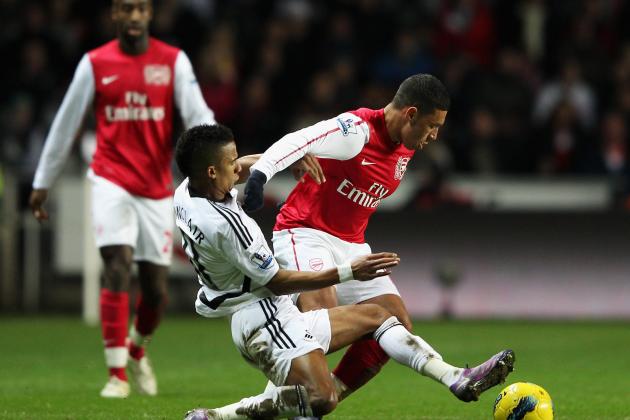 Michael Steele/Getty Images

He may not be as fast as Theo Walcott, but the Ox is a quick player, with a very good direct running style.
He's not the best at beating full-backs for pace, but the young talent is quick on the counter-attack, which makes him a very important player in fast-break situations.
And given Arsenal are the best performing team on the counter-attack this season, such pace on the break could serve Alex Oxlade-Chamberlain well.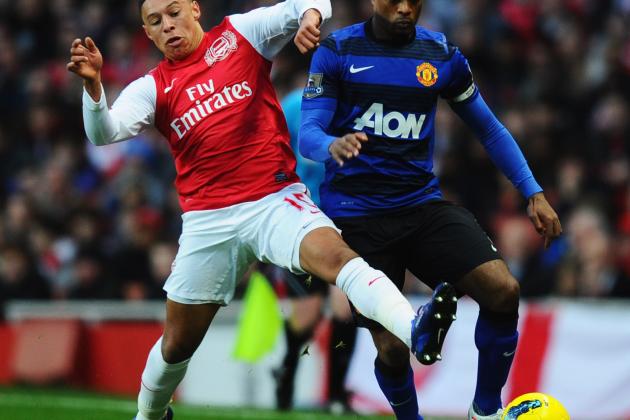 Mike Hewitt/Getty Images

Alex Oxlade-Chamberlain could've had a very different career altogether after almost choosing rugby over football. In his own words:
My senior school didn't play football. It was a rugby and cricket school and as I was on a sports scholarship I was forced to play rugby.

I played scrum-half or full-back and I was all right at it. I got a trial for London Irish but couldn't do it because Southampton wouldn't let me.
They aren't the most demanding positions in rugby, but the combination of strength and speed required in the sport will clearly help the Arsenal winger in football, particularly in the Premier League.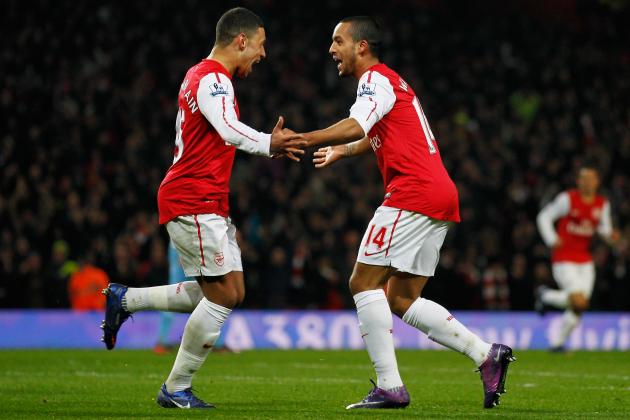 Paul Gilham/Getty Images

Or Theo Walcott, judging on that picture.
In all seriousness though, it seems like Alex Oxlade-Chamberlain does have a strong connection with the club, and as long as he doesn't kiss the badge any time soon, his desire to play for the red and white jersey could see him become a big success at the Emirates.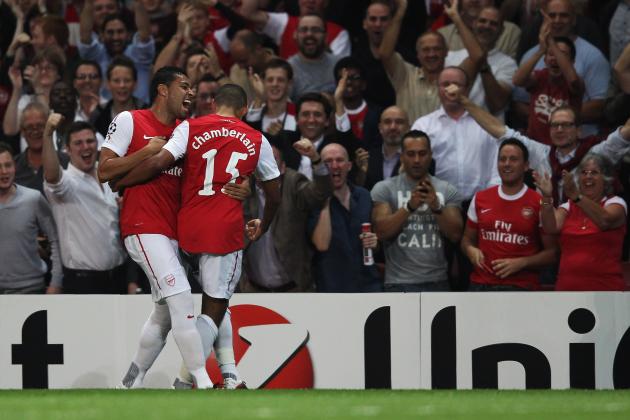 Clive Rose/Getty Images

The young Gunner is held in high regard at Arsenal, by the coaches, the players and most importantly the fans.
His performance at home to Manchester United won him many admirers, and the reaction from the crowd when he came off proves just how much they respect him.
If he continues to have such backing from the Emirates faithful, he'll certainly go a long way in his Arsenal career.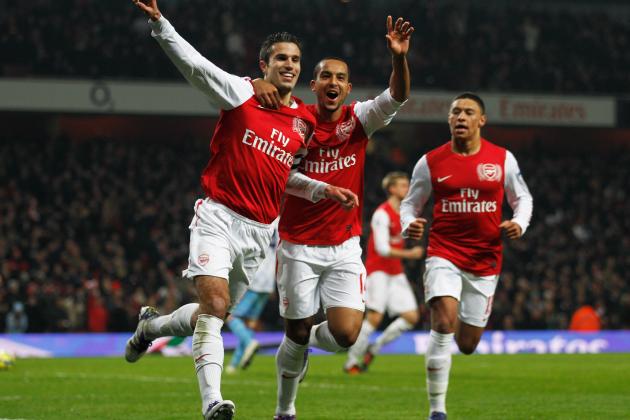 Paul Gilham/Getty Images

Just like how Lionel Messi has done phenomenally well at FC Barcelona having played the majority of his career with the same group of players, the same could be said for Alex Oxlade-Chamberlain.
Obviously not to the same extent as Messi, but the 18-year-old will play at Arsenal with quite a few of his teammates for a number of years.
Theo Walcott, Jack Wilshere, Aaron Ramsey, Wojciech Szczesny, Emmanuel Frimpong, Ignasi Miquel, Carl Jenkinson, Kieran Gibbs, are all Arsenal talents aged 22 or under who are first-team regulars or on the verge of becoming so.
The more Alex Oxlade-Chamberlain plays with them, the better understanding he'll have of their games and vice versa, meaning they'll be able to bring the best out of him, and he'll be able to bring the best out of them, which is always a recipe for success.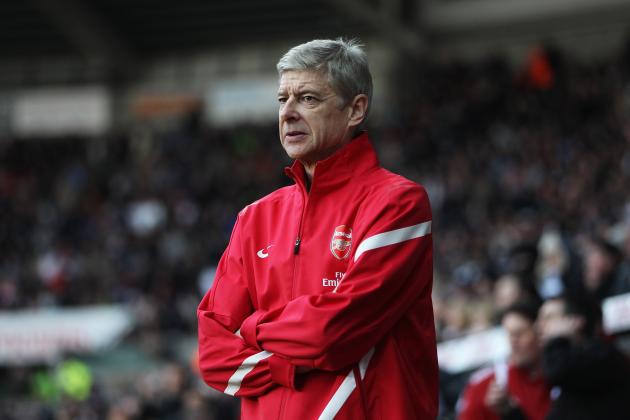 Michael Steele/Getty Images

Arsene Wenger knows how to bring the best out of young players, and given that Alex Oxlade-Chamberlain is proving himself as a worthwhile talent, Wenger could develop him into a major Premier League and England star.
It could easily be the case with Oxlade-Chamberlain, as he has no significant technical weaknesses—he just needs to adapt tactically and physically to top level football.
And how Wenger develops players is by emphasising and improving their technical skills and decision-making. If Le Professor can do that with the Ox, the winger could one day become a player as good as Cesc Fabregas.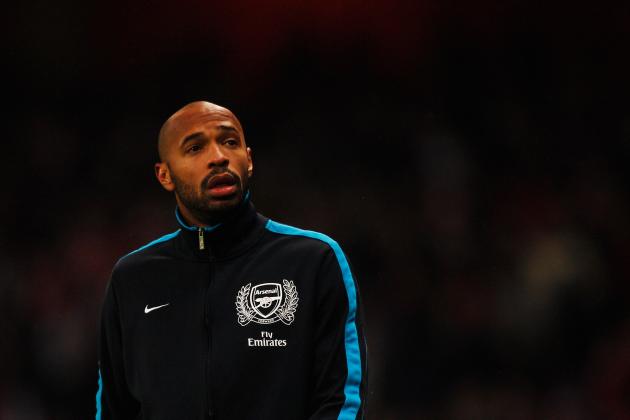 Paul Gilham/Getty Images

Arsene Wenger talked recently about the impact Thierry Henry could have on Alex Oxlade-Chamberlain and other young players at the club. He said:
Good examples help you in life and what you can say about Thierry [Henry] is that he is a good one.

I think Thierry understands quickly what is going on in the head of a young player so he can help him. He had the same situation himself. Thierry can give him good advice.
In the coming months Oxlade-Chamberlain and the other Arsenal youngsters could learn lessons from this man that will help them for the rest of their careers.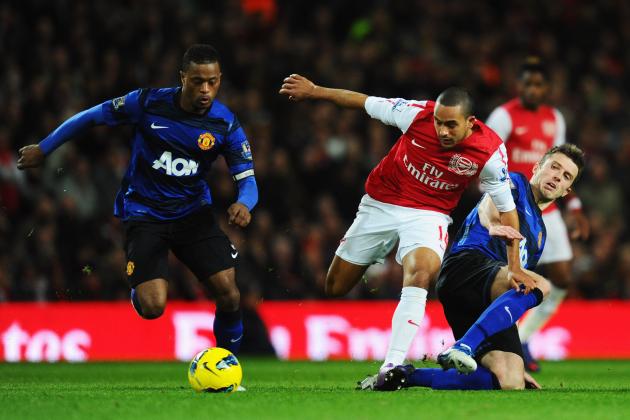 Mike Hewitt/Getty Images

If there's anyone who Alex Oxlade-Chamberlain could really learn from in developing his game, it's Theo Walcott, a fellow Southampton academy graduate.
A lot of things came too soon for Walcott, especially when he was called-up to the England squad for the 2006 World Cup at the tender age of 17.
Over the years it hampered his progress, as the pressure and subsequent injuries built-up. He never went off the rails, but his development slowed down significantly, and is only now starting to really get his career back on track.
Arsenal's new big, young signing will do well to learn from the Theo Walcott case and avoid making the same mistakes.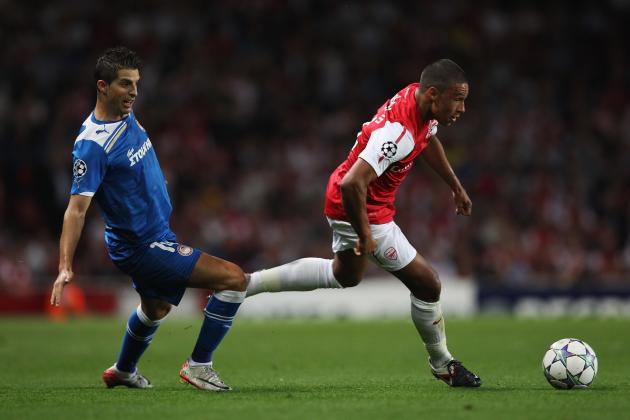 Clive Rose/Getty Images

One reason is as good as any, as to why Alex Oxlade-Chamberlain will become a Gunners legend, and that is he plays the Arsenal way.
With stellar technical ability, a constant desire to get forward, a keen eye for the defence-splitting pass, and good pace, the 18-year-old already shares a lot of footballing attributes with Arsenal's style of play.
As he develops those skills over the coming years, his footballing similarities to the Gunners' philosophy will no doubt make him a key man at Arsenal.