The 10 Best Places to Go Watch a UFC PPV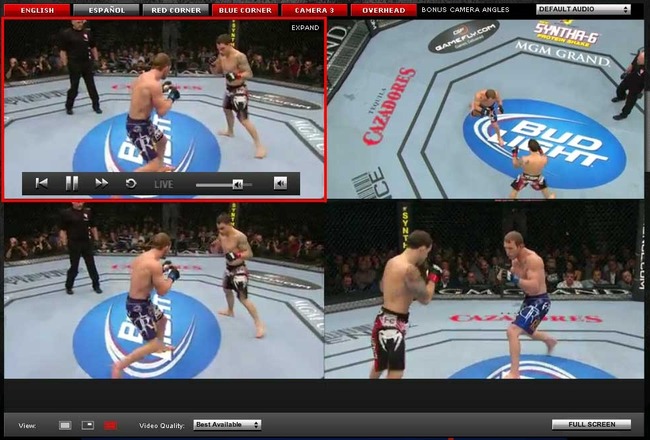 picture courtesy of uk.ufc.com

Every month, the UFC puts on at least one pay-per-view, and fans are left having to figure out if they should buy it or not.
Of course, MMA lovers also have the option of going out to enjoy the night's fights and some decent food as well. Some cities have all of the options mentioned here, while some towns might only have a few.
Some of these choices are also more specific than others, while a few are archetypes that exist in every town and city in the world.
Starting at No. 10 is...
Hooters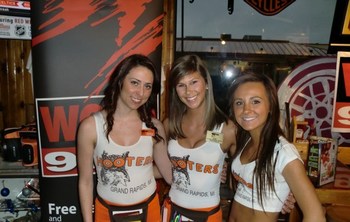 picture courtesy of wgrd.com
Hooters has food and attractive waitresses along with whatever fights are on that night.
The food is decent and the staff is hospitable, but there are some things to remember as you scarf down your beer and grub while cheering on your favorite fighters.
The staff is paid to flirt with you, the food is overly expensive, and Hooters attracts a certain crowd. Many of the people who walk through the door will be the type that describe MMA as "UFC" and wear the garish Gothic shirts that many of the fighters are paid to wear as they walk to the cage.
There are TVs sprinkled throughout the establishment, but there are few large ones.
Overall, it would be easy to see fights here, but don't get agitated if you decide to attend, as some of the "fans" might boo the slower fights.
Your Computer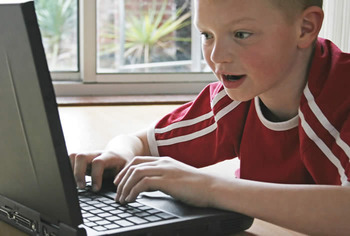 picture courtesy of cagetoday.com
Yes, it is possible to watch the fights on your computer and do it legally. Yahoo Sports allows fans to buy the fights and stream them on their computer.
It means paying for the fight yourself and watching it on a small screen, but at the same time, it also means avoiding large crowds and having to overpay for food.
If you're a homebody, this might be the best solution.
Your Local Sports Bar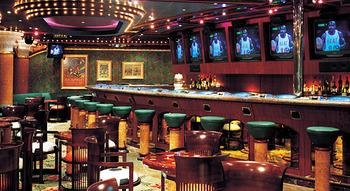 picture courtesy of everyfinehome.com
Bars are not as full as pubs because most people want to eat something to match their alcoholic beverage and the atmosphere that goes along with the PPV.
The bars have more seats and less crowds, but they can get loud as well.
Those that go to the bars either show up just for the fights or to watch the fights and drink. The second group is the one that is dangerous, because some end up thinking they are fighters and trying to get in a scrap with someone by the end of the night.
Bars are a fun and cheap alternative with cheap cover charges, but they can be a little dangerous as well.
The Regular Bar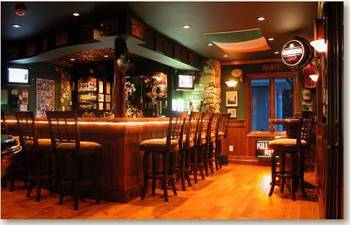 picture courtesy of barplan.com
There are very few non-sports bars that will put on fights. The sports bars have the market pegged for fans and naturally attract them, but if a non-themed bar is showing the fights, it is the better option.
Not everyone there is there for the fights, and even if they are, the patrons are a little quieter than the ones at sports bars.
It is very rare, but if the option is there, and you're not looking for food, it is a great choice.
Buffalo Wild Wings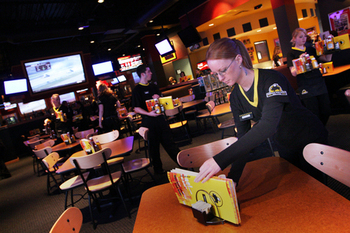 picture courtesy of investingport.com
This pub isn't themed around attractive women, so it gets less of the loud "UFC" fans. That doesn't mean there aren't casual fans.
Most of the people there will be fans of the UFC, but for some reason, the pub doesn't get the same customers as Hooters and Winghouse.
The food is still overpriced, but the TVs are larger and placed at an angle where other fans won't be able to block your view.
It won't help your wallet, but the experience should be better than at the other pubs mentioned.
Beef 'O' Brady's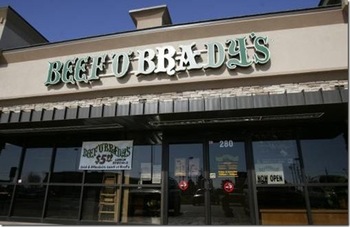 picture courtesy of pinoytutorial.com
This one is actually tied with Buffalo Wild Wings, because it comes down to a matter of preference.
Beef 'O' Brady's has marketed itself as a family-friendly bar, and it is. That means there will probably be more kids at this pub and less cursing and yelling.
The prices will stay about even with every other pub mentioned, but if you're looking for a slightly better atmosphere for all ages, this is the way to go.
Your Local Pub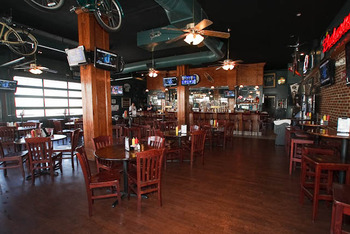 picture courtesy of nightlifekc.com
Closing out the pub and bar section of the list is the local pub. It won't be as easy to find as chains like Buffalo Wild Wings or Hooters, but the staff is usually friendlier and the food tastes better.
Again, everything will be pricey, and there could be a cover charge depending on the establishment, but because of the lack of name recognition, the more annoying fans will stay away, and true MMA fans take their place.
A Movie Theatre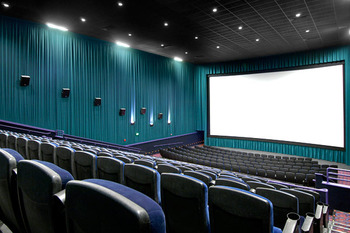 picture courtesy of mmafightgirls.com
Some cities put UFC PPVs on the silver screen. And some are even going to broadcast UFC 143 in 3-D.
The big screen and surround sound could make a lackluster fight seem exciting and turn a knockout punch into the stuff of nightmares.
Not to mention, it would mean ring card girls in 3-D as well.
Your House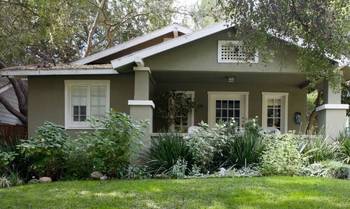 picture courtesy of architecture.about.com
There is nothing quite like inviting friends over, grabbing food and beverages and sitting down to watch the fights.
No annoying fans are going to show up, there is no tip that needs to be paid, and if everyone chips in for the PPV and the food, it should be cheaper.
There can even be some light betting between friends in a private environment.
The only downside is that the TV will probably be smaller, and there is a mess to clean up afterwards.
Which brings us to No. 1...
Your Friend's House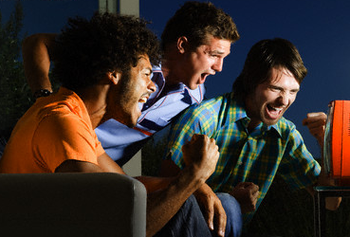 picture courtesy of blog.tmcnet.com
The only downside to this one is that if you decide to drink, you'll need someone else to drive or be within walking distance of home.
On the other hand, there is no mess to clean up, and it holds all the positives of watching the fights with your closest friends—a sense of excitement and the chance to scream until your voice is hoarse with the people you care about.
All while getting to watch two martial artists beat each other up.
And it doesn't get better than that.
Matthew Hemphill writes for the MMA and professional wrestling portion of Bleacher Report. He also hosts a blog elbaexiled.blogspot.com, which focuses on books, music, comic books, video games, film and generally anything that could be related to the realms of nerdom.
Keep Reading