Seattle Mariners: 7 Steps They Must Take to Compete Against Rangers, Angels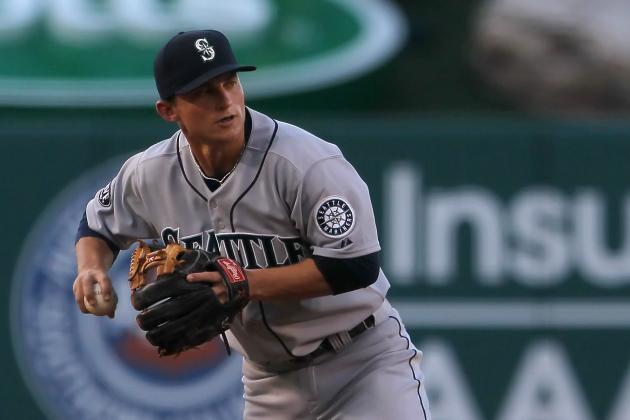 Jeff Gross/Getty Images

It's a little bit silly to talk about competition with divisional rivals Texas and LA given this year's circumstances, but next year and especially the year after will be very different. Both the Texas Rangers and the Los Angeles Angels have put together teams with current success in mind, with sustainability less of a factor.
The Mariners general manager Jack Zdurienick, on the other hand, has and will continue to take great care in assembling a well-balanced roster that goes deep into the minor leagues but that will also produce championships at the major league level. Which is why I'm glad we have that guy. He does a good job.
Jack Z probably has a long-term plan laid out, whereas I'm just speculating based on what I've seen him do so far and what I see as beneficial to the team.
There will clearly be some disjoints in predictions here and what actually occurs over the next 12 or 18 months, but an avid fan's perspective and analysis of the team contains unique insights that make for an interesting read.
With all of that in mind, here are seven steps the M's must take in order to compete with the Rangers and Angels.
Begin Slideshow

»
Photo courtesy of lumberkings.mlblogs.com
Let's face it, we aren't going to beat the Ranger or the Angels in 2012.
On one team there's Yu Darvish, Ian Kinsler, Nelson Cruz, Michael Young, Josh Hamilton and Alexi Ogando. On the other is Albert Pujols, Vernon Wells, CJ Wilson, Ervin Santana, Dan Haren and Jered Weaver.
From where they stand now, the Mariners can't be considered on level footing with those teams. However, when some of Jack Z's prospects start to bloom, and Pujols is already on his decline, the Mariners will be the force to be reckoned with in the AL West.
In order for those prospects to be ready for real competition next year or maybe not until 2014, they need to start playing with each other and against the top players in baseball.
Who in particular? Nick Franklin should become the franchise shortstop. Francisco Martinez should be considered for a long-term spot at third. Chih-Hsien Chiang, Johermyn Chavez and the list goes on.
I presume Jesus Montero will see plenty of playing time this year, but probably at DH for the most part. Giving him some time at catcher wouldn't be a bad idea in case they want to free up the DH spot for someone who really can't play in the field. The Miguel Olivo/John Jaso platoon is a solid backup plan, though.
Jack Z did a lot of prospect cycling in 2011—we saw a ridiculous number of players, outfielders in particular, during the middle months of the season—so he just needs to keep that up, and give the best guys some play time.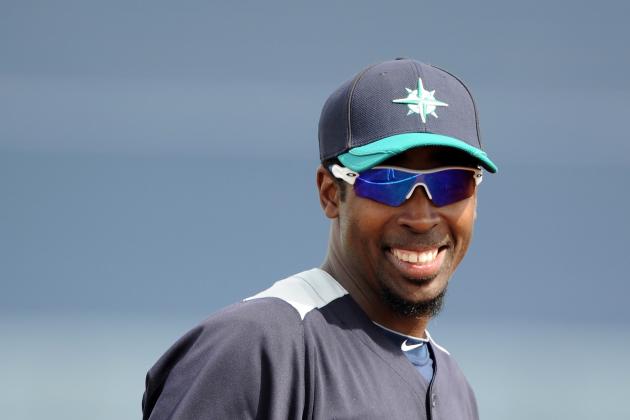 Harry How/Getty Images

What are you smiling at there, Chone? Your .188 average from last year?
I have actually gone back and forth on Figgins. I've decided that he needs to go, though. He is tied up in a lot more money over the next two years, but that doesn't mean we'll have him for both.
I can't imagine a re-signing, even in Bill Bavasi's wildest dreams, so two will be a maximum, but Jack Z needs to deal him before the end of the 2013 season.
I was hoping to see him go before the 2012 season kicked off, but I can see how we might have some trouble in alleviating ourselves of this burden.
There is a decent chance, however, that Figgins picks it back up to a respectable level of play this season if he's given the Opening Day start and perhaps the leadoff spot in the batting order. Even if he does make a run at redemption, though, Jack Z should be pushing him out with all thrusters on full—his career isn't trending up like everyone else's.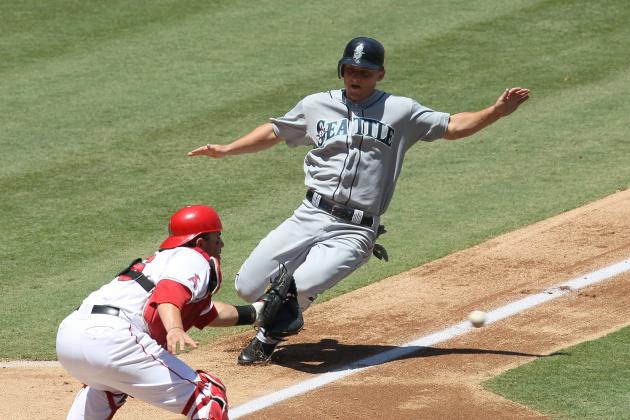 Stephen Dunn/Getty Images

These two third-base-hopefuls battled it out at the end of last season, splitting time at third and as utilities. Neither made a winning argument for why he should be the starter in 2012, which could be part of the reason we still have Figgins, but this spring, that could change.
Seager has attracted attention from around the league for his currently unrefined, but improving, bat, so he could be valuable in a trade, but he could also be nice to have in Seattle.
Liddi, a product of the Mariners' top-ranked international scouting team, definitely shouldn't be ruled out for a future starting spot. He displayed a flash of power last September, and he'll undoubtedly be working on improving his presence at the plate.
It's possible that neither of these guys wins the third base spot (Francisco Martinez is just a year or two behind them), but in the short term, I see one of them taking the bulk of the starts.
Seager is more versatile in terms of where he can play in the field, so he might make the 25-man roster as a utility to fill in for injured, resting or struggling players (ahem...Chone).
But we definitely won't see both of them in the starting lineup for any extended period of time, so the sooner Jack Z can deal one, the sooner he can address another of the team's needs.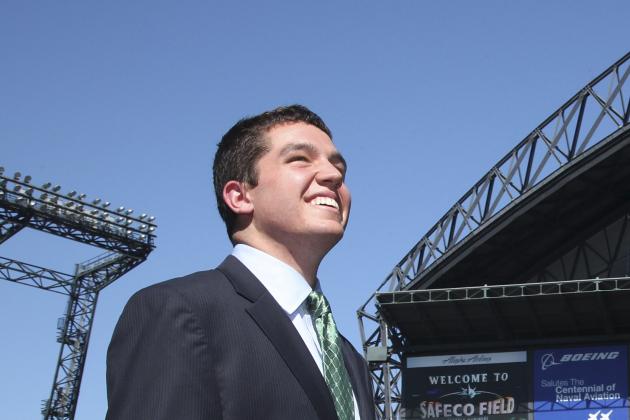 Otto Greule Jr/Getty Images

Earlier I hyped up all the hitting prospects in the organization, but perhaps even more lucrative are the pitching assets that Jack Z has stored on the bubble.
Namely, second overall pick from the 2011 draft Danny Hultzen (LH), Double-A phenom James Paxton (LH) and the Nicaraguan Erasmo Ramirez (RH).
Felix Hernandez will resume his spot as ace, and Jason Vargas is essentially a lock for another spot, but we don't know much else. I would guess that Jack Z has a faint idea as to what he wants the rotation to look like in a few years time, but he'll be relying on spring training as much as us to get a look at these guys.
We also have to keep 19-year-old Taijuan Walker on the radar. He's not expected to make the majors until 2014, but when he does, everyone will know it, in what I predict to be a debut similar to Michael Pineda's.
Apart from the prospects, we have Charlie Furbush, Blake Beavan, Anthony Vasquez, Hisashi Iwakuma, Hector Noesi and Kevin Millwood to choose from.
For the start of 2012, I see Felix, Vargas, Millwood, Beavan and Iwakuma. Noesi is up there on my list too. I hardly think we'll only see five guys take starts all year long, though...probably closer to 10, including most of the pitchers listed above.
For 2013, I see Paxton and Hultzen solidifying positions in the rotation and possibly Iwakuma or a new acquisition.
For 2014, a Felix, Paxton, Hultzen, Beavan and Tai Walker set-up. Regardless of who it turns out to be, Jack Z needs to pick a core and stick to it so that they can develop as a unit.
What do you guys think for future rotations?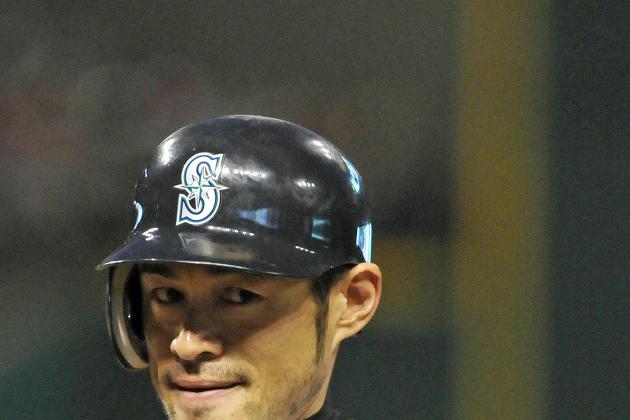 Jason Miller/Getty Images

This is pretty sad for me to say since Ichiro's been my favorite player since I started following baseball back in the magical year of 2001. But with 2012 as his last year under contract, I don't think it would be prudent to re-sign him.
I still believe he'll bounce back this year, but not to his career numbers. Jack Z has entertained the idea of hitting Ichiro third with more opportunities to hit for power, which could shake things up, but the bottom line is that he'll be 39 going into free-agent season.
He stays in great shape, and we all know he stretches, but his famous infield hit totals are down, indicating he may have lost a step.
If there weren't a lot of other options in the outfield for the Mariners, I'd be more inclined to have Ichiro back in right beyond this year, but there's a flurry of eager, young players who will man the grassy expanses of SAFECO for years to come, and they are ready to take over.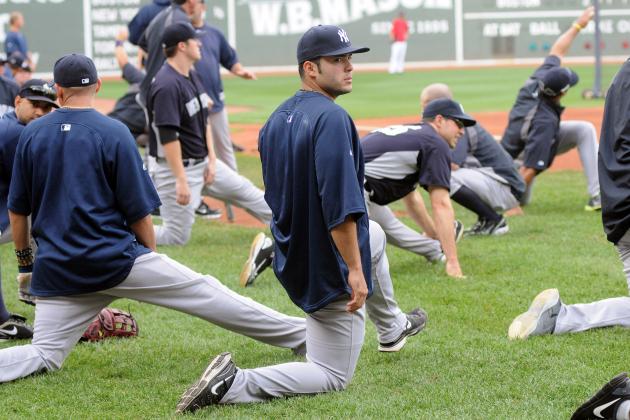 Darren McCollester/Getty Images

Going into the offseason, it was known to pretty much everyone around the league that the Mariners needed a big bat to mend their broken offense. After a good deal of unsuccessful dilly-dallying with Prince Fielder, Jack Z was able to lift Jesus Montero, one of the top-ranked hitting prospects in the league, from the New York Yankees.
Fielder is now with the Detriot Tigers, and most of the other power options have signed elsewhere, so Montero is the big solution. He showed at the end of last year that he has the potential to be the driving force in an offense, so the M's should try their best to extract that out of him.
That can mean padding him in the batting order with Ackley, Carp and Smoak around him, or giving him starts at catcher if having no time in the field messes up his psyche.
Whatever it takes, manager Eric Wedge should be willing to do it; the team has a fair amount riding on Montero's expected success.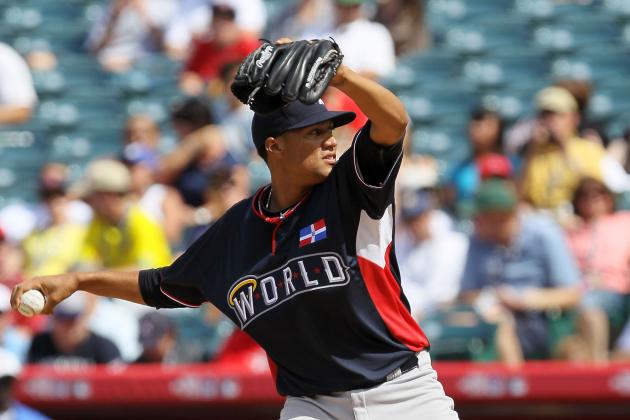 Stephen Dunn/Getty Images

What has made this rebuilding campaign so successful for the Mariners can be primarily be attributed Jack Zduriencik.
Jack Z, through scouting, drafting, trading, signing and manipulating, has made noticeable progress and gotten the wheels turning on the franchise.
He has drafted safely but aggressively. He has worked with scouting director Tom McNamara to pick out some of the finest talents around the world for the team. He has negotiated pretty significant trades that hugely benefit the Mariners. Like I said at the beginning, he has done a great job as general manager so far.
It's important that he keeps that up as his role morphs into something new: He'll soon be dealing with a strong, winning team, but he'll have to keep bolstering from the bottom up.
If these seven steps are taken, the Mariners will be in a position to take on the powerhouse Rangers and Angels in the near future. Soon enough, we'll have the high ground, and it will be the rest of the division (or league) figuring out how to compete with us.