5 Reasons Orlando Magic Must Upgrade from Jameer Nelson at Point Guard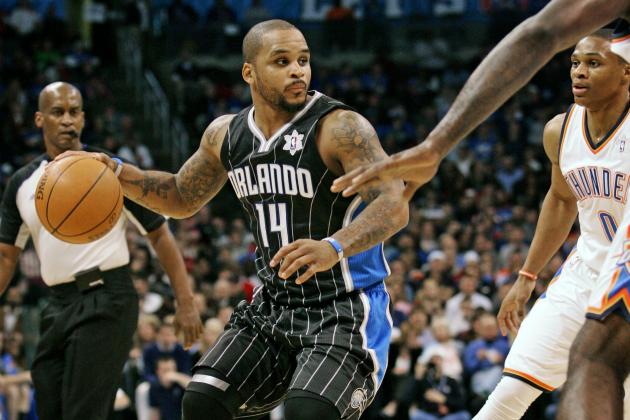 Brett Deering/Getty Images

Contrary to modern ideology, a team needs two pieces in order to be a contender. Those pieces are a true point guard and a true center. Orlando has the center, but there has been some question about its point guard Jameer Nelson.
Nelson does posses skills that are valuable to the Magic but may be better served off the bench. He shoots 38.7% lifetime from beyond the arch and has shown the ability to score. He just has not taken that step to the next level. Nelson has a single career appearance to the All-Star game, which was in 2009.
Here are five reasons why Orlando needs to upgrade at the point guard position:
Begin Slideshow

»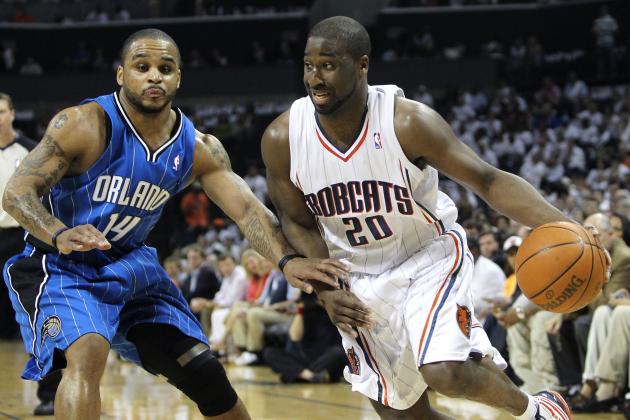 Mike Zarrilli/Getty Images

While there is no questioning Nelson's heart, he simply does not possess the height to make bigger, opposing adjustments to their shots. This allows for bigger guards to also use their size to their advantage closer to the rim and in the post.
Nelson could try to use his low center of gravity and strength to help press bigger guards up the court. This way he makes them work up the floor, while harassing the ball, and applying constant pressure.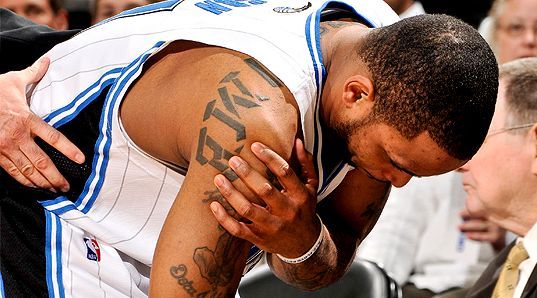 In his seven full seasons with the Magic, Nelson has only played 70-plus games in three seasons, 2010 being one. With injuries, including his potentially season-ending surgery to repair a torn labrum in the 2009 finals run, Jameer Nelson has had some trouble staying on the floor.
A player cannot be great if he is not playing.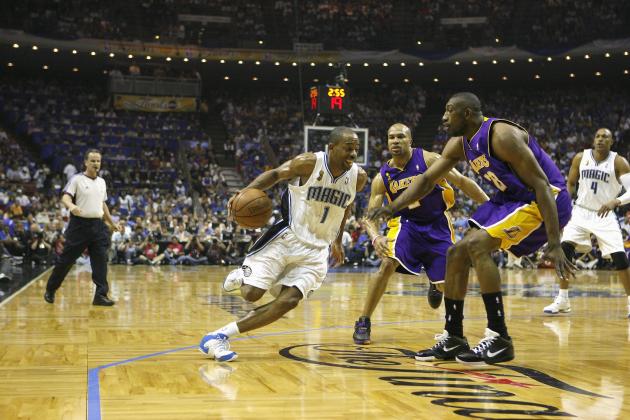 Chris Graythen/Getty Images

During the Magic's 2009 Finals run, Jameer Nelson was not playing a single minute due to shoulder surgery. The only minutes he played were in the actual Finals against the Lakers. Rafer Alston, who was acquired via a trade that year, was inserted into the lineup.
Alston filled in beautifully. The Magic defense improved over time with Alston's ability to play aggressively on opposing point guards. However, he did not outperform Nelson offensively. What Alston could not make up for offensively, he did defensively.
Once Nelson healed and was able to play, he was put back into the lineup and struggled. He was extremely rusty and Alston was regulated to the bench.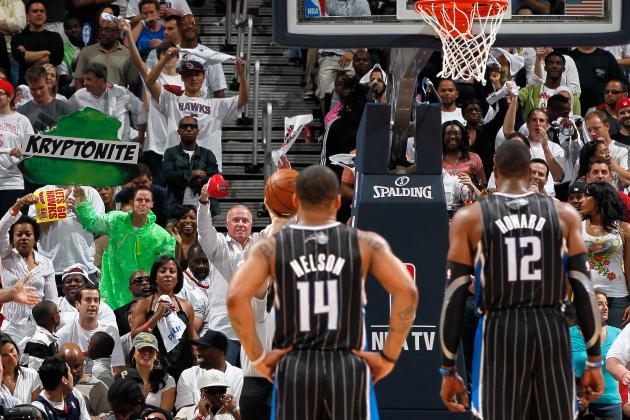 Kevin C. Cox/Getty Images

Dwight Howard does not seem to think that Nelson is the answer either. During the preseason, Howard had expressed his interest to play with great point guards such as Chris Paul and Deron Williams. If the superstar of the team thought his team was set as is, he would not have been so specific in which players he would want to play with, and even named multiple players of the same position.
When a star calls out for a position upgrade, it should raise some red flags.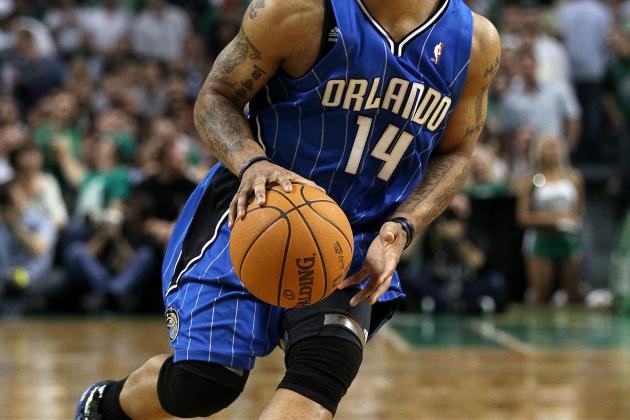 Elsa/Getty Images

Jammer Nelson has shown flashes of why the Orlando Magic drafted the undersized, bullish point guard. He has great quickness to the hoop and his strength allows him to drive aggressively to the rack. Nelson has just never taken that next step to become above average.
In the beginning of the 2009 season, Nelson was playing terrific basketball. He tore his shoulder labrum, had season-ending surgery and did not show up until the Finals. He just never put together another season since, and is currently having a subpar year, only averaging 8.1 points per game and 5.1 assists.