WWE: 5 Simple Ways to Make the PG Era Better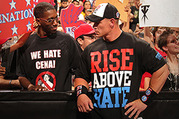 First, some harsh truths...
Stone Cold is gone. The Undertaker is old. Degeneration X is dead. For those of us with fond memories of Mankind soaring from atop the cell, or Vince McMahon being doused with beer from a beer truck, life in "The PG Era" has been difficult to say the least.
As good as The Attitude Era was, WWE (well...WWF) wrestling did exist before anyone was crotch-chopping. And I'm not just talking about Hulk Hogan. Guys like Shawn Michaels, Bret "The Hitman" Hart, Razor Ramon and The Undertaker were doing just fine without blood, sex and colorful hand gestures. Now of course those guys played a huge part in making wrestling entertaining before The Attitude Era. The point being, good, entertaining wrestling can exist in a PG form. It does not have to be bad.
And that's the key: WWE wrestling could be so much better today. Right now. No need to add big names, no need to hop in a time machine and do a bad, watered-down impression of the days of Austin-McMahon. Just a few simple changes to the existing product.
Here are five simple changes guaranteed to improve WWE wrestling in "The PG Era" today.
Begin Slideshow

»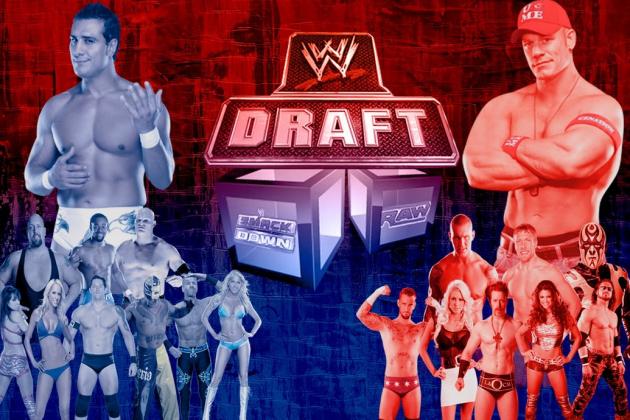 As anyone who purchased the 2012 Royal Rumble knows, the WWE roster is seriously strapped for main event talent. As entertaining as it was to watch (cringe) all three commentators join the 20 or so jobbers that made up the main event match, the Royal Rumble should have been a reality check. The WWE does not have the talent they did when they initiated the brand split.
As is, the Raw Supershows have essentially done away with show-specific superstars. The appearance of SmackDown stars on Raw is now expected, and Raw superstars on SmackDown...well, would anyone even notice? The only division between the brands regards their respective championships and who can challenge for them. Why not just end the split?
Should the WWE end the roster split, more time could be given to the young up-and-comers like Dolph Ziggler, Wade Barret, Sheamus and Kofi Kingston and less time trying to stretch the two-hour slot with pointless promos, weekly squash matches from Brodus Clay and awkward spots where Zach Ryder changes tires.
With a larger pool of talent available, the young guys who are all trying to build legitimacy would no longer have to job to each other, keeping them all in a purgatory of sorts. Last night alone, The Miz and Dolph Ziggler essentially jobbed to other stars, setting them both back even farther. When the time comes for them to get pushes, who will job to them? Other guys trying to get pushed?
Sheamus won the Royal Rumble because the WWE is desperate for main event talent not named CM Punk, Randy Orton or John Cena. If more focus was given on the guys who deserve it, Sheamus would not be floating aimlessly with no storyline, and him winning may not have seemed so random.
At the end of the day wrestling is storytelling. Whether it's cutting a promo or selling a bump, wrestlers tell stories with everything they do. The most basic element of that storytelling is the idea of good versus evil. The hero versus the villain. Face versus heel.
Ever since "Super Cena" fastened a purple cape around his neck and gave that marine salute a few years ago, the terms "heel" and "face" have taken on new meanings. John Cena is a face. The fans don't like him. The fans boo him. Chris Jericho returns and does everything he can to draw heat as a "heel." The fans love him. The fans cheer him.
In today's WWE, things are no longer as simple in regards to good guys and bad guys. Now, wrestlers seem to be judged far more on merit than on character. Returning superstars from better days like Booker T, Kane or Y2J receive huge pops, regardless of how their characters are supposed to be received. Meanwhile, Dolph Ziggler, Alberto Del Rio and Mark Henry, guys whose characters you are supposed to dislike, fail to garner a reaction. The fans just don't care.
This would make things hard enough for the writers when it comes to establishing heels and faces, but they sure aren't doing themselves many favors. Superstars are switched back and forth from good guys to bad guys so rapidly that it becomes a blur. Back in the day, a heel turn or face turn was a subtle, crafted process. Steve Austin and Bret Hart pulled a double turn at WrestleMania 13 that changed the entire landscape because it was done right.
Not to mention the murky way in which heels and faces are portrayed. Daniel Bryan's current heel turn, which he is doing a fine job of, is being made more difficult than it should be. Bryan cuts a heel promo then joins the face team of a six-man tag. He shows up last night, in full-on heel mode, and Michael Cole, the heel announcer, attacks him?
The fans still want to cheer the good guys and boo the bad guys. Just let them know who is who.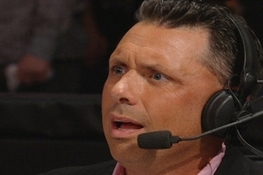 If Michael Cole's heel gimmick has accomplished anything, it has created an immense appreciation for Jerry "The King" Lawler.
He can't do it. I understand the appeal of having a heel-biased announcer on the team, but Michael Cole simply cannot pull it off. He awkwardly stomps around with all of the subtlety of a sledgehammer, blasting any face and worshipping any heel for no reason other than the fact that he is supposed to.
Lawler's appeal as a heel-biased announcer was not only that he could pull it off convincingly, but he maintained his likability also. He was funny. He knew how to get his point across without bashing you over the head with it.
Michael Cole repeatedly fumbles through segments, his heel character just making things more confusing. Heel announcers must walk a fine line. Not only must they preserve their own persona, they must also further sell the heels by supporting their behavior and making excuses for their antics, while belittling the faces. Cole, as the main voice of WWE wrestling, should not be 100 percent heel. Jim Ross was always our voice. He saw the superstars how we were supposed to. Jerry Lawler added the occasional pro-heel remark, but was never the main commentator, our main source of information, the guy we are supposed to trust.
Michael Cole is certainly no Jim Ross, but having him call it as it is, while "The King" slants toward the heel, would prevent anyone from having to listen to Cole try and sound convincing. Lawler knows how to do it, and could certainly favor the heels while remaining a fan favorite.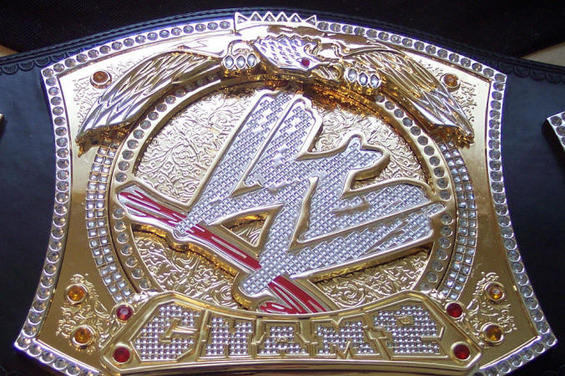 Jack Swagger is the United States champion right now, and hasn't done a thing in months. If you know who the Intercontinental champion right now is, without looking it up, give yourself a hand. There is only one tag team in the WWE so of course they have the tag team belts. We'll mix it up in a few days I'm sure.
Anyone with even a limited interest in WWE wrestling knows well that the WWE Championship means nothing and that the Intercontinental belt means less. Where once a title change was seen as the beginning of a new era, title changes now seem to mark the beginning of a new week. With so much rapid turnover, the championship has lost all of its prestige and dignity.
The Money in the Bank ladder match opened the flood gates for anyone with a pulse to challenge for, and ultimately win, the premier title in wrestling today. What started as an interesting premise, followed by a rather cool surprise ending that saw Edge cash his in after an already scheduled and performed match, has turned into a "skip X amount of spaces and go directly to the finish line" type push for whichever wrestler is the current 'flavor of the month." The only problem? Winning the WWE Championship means nothing anymore.
These belts are sitting, asking to be used to create memorable rivalries, and are totally ignored. All that would need to happen is for two superstars to continue to feud following their first championship match. Dolph Ziggler gets a shot, loses, back of the line. Why not use that belt to bring his rivalry with Punk to the next level? Why not establish a new feud around the IC title? They deserve so much more.
And for the love of all that is right in the world, can we please change the belt back to the classic? Even when it can't spin, the new WWE Championship still looks like something you would see on a baseball card.
The WWE during The Attitude Era was not great because everything they did was perfect. Anyone who remembers Mae Young giving birth to a hand or The Undertaker hanging The Big Boss Man from the roof of the cell can attest to that. It was great because they were bold and they had the guts to take chances.
If "The PG Era" could learn anything from those days, it would be the value of keeping the audience guessing. As a young boy, I would become feverish with anticipation as pay-per-views drew to a close, knowing that something crazy was sure to happen. Heels became faces, faces became heels, alliances were made and broken and the WWE was always willing to push the envelope just a little bit farther.
I'm not suggesting that the WWE's only hope is to shock us with over-the-top sex, violence and profanity, but that isn't what made The Attitude Era so special either. The greatness was in the feeling that anything could happen. A feeling that just doesn't exist anymore.
There have been brief moments here and there, where that spirit of wonder would offer a weak pulse. Moments that left us genuinely shocked, forgetting to be cynical and would transport us back to when this was all still fun and exciting: CM Punk's shoot, The Nexus debut, Chris Jericho's puzzling return. However, these flickers of hope fail to catch and ignite, and are quickly snuffed out again and again.
The talent is here. The fans remain. All they need now are some guts.