College Football: Projected Landing Place of Every Top Uncommitted Recruit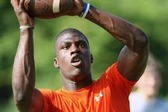 One of my favorite days in the entire year is tomorrow: National Signing Day, a day where college football athletes sign their letters of intent and fax them in to the college in which they will be spending the next three to five years of their lives becoming the NFL stars of tomorrow.
This day is so exciting not because we get to see some kids sign a piece of paper, but because we get to find out where the best of the best will be going and earn bragging rights until next year for a school.
Begin Slideshow

»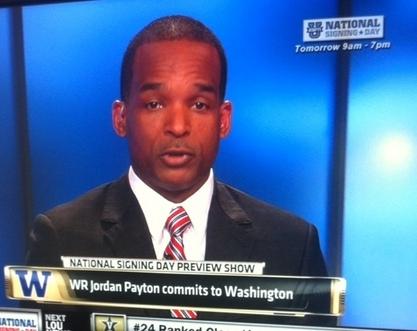 Before we start breaking down the uncommitted prospects, I thought it would be good to give you an update on everything else happening as of late.
Dalton Santos LB decommitted from Tennessee to switch to Texas
Both Shaq Thompson S and Jordan Payton WR switched their commitments from Cal to Washington.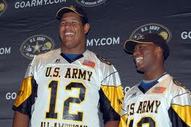 Mario Edwards DE reaffirmed his commitment to Florida State after taking visits.
Cedric Dozier WR reaffirmed his commitment to Cal.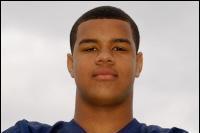 Corey Thompson, LB: Chose LSU over Texas A&M.
Jaydon Mickens, WR: Chose Washington over Oklahoma State and Washington
Yuri Wright, CB: Lost scholarships based on tweets and committed to Colorado.
Devin Fuller, QB: Became the second QB in UCLA's class
Zach Banner, OT: Committed to USC over Oklahoma and in state Washington
Josh Garnett, OG had a very unique way of announcing that he was going to Stanford
Darius Hamilton, DE recently committed to in state Rutgers
Arik Armstead, DE: Made his decision known at his church that he will be playing both football and basketball at Oregon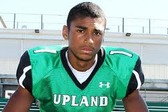 After originally committing to Arizona State early on in the process, he opened it up and took all five official visits.
He recently named his top three, consisting of Cal, Oregon State and Washington State.
If I had to take a guess, it would be Oregon State since he enjoyed them most during his official visit. The other school to look out for would be Washington State, but I think Oregon State will be receiving a fax from Lawler on signing day.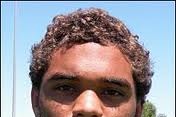 Jacobs has never really been to enamored with the thought of staying home to play football.
Since the beginning of the recruiting process for him, he has been impressed with Oklahoma State.
He has taken an official to Oklahoma State, had a great time and has loved them since the beginning, so all signs point to Oklahoma State.

Tomlinson is an explosive defensive tackle who will make someone very happy come signing day.
But who?
His top three consists of Georgia, Georgia Tech and Alabama.
I give the edge to Alabama. He loves Nick Saban and knows how great of a defensive mind he is. I would go with the in-state Bulldogs if he had ever officially visited, but alas, they never did get one.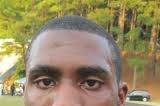 While Dawson is a current Vanderbilt commit, I do not see that being the case come signing day.
The in-state Georgia Bulldogs have been making a huge push for him, and he has been listening.
He is torn at the moment, but I think that he will decide that staying close to home is the most important quality and will switch to Georgia.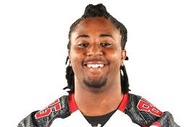 Kirven has been very busy as of late, taking official visits to Alabama, Tennessee, Virginia Tech and Maryland all in the month of January.
Kirven has so many options, so who has the edge?
I say Virginia Tech. They are the only in-state school on his final list, and they were the last official visit that he took.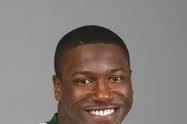 Caleb is an explosive wide receiver from Virginia who has a final list of Ohio State, Virginia Tech and West Virginia.
I mainly cover only the west, so I do not have a whole lot of insight on Caleb.
What I do know is that staying home is high on his list and that Virginia Tech is the closest of his final three.

Brown's top three consists of Auburn, Mississippi State and Tennessee.
Mississippi State has been on him a long time, and he has expressed the same interest back. I think they will have to fend off Tennessee, but can land his signature.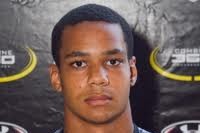 Ekanem is a ferocious defensive end and will make an instant impact.
With a final two of Virginia Tech and Notre Dame and having visited them both, who will luck out?
He came back very impressed with Notre Dame, but once again, Virginia Tech has the home-field advantage.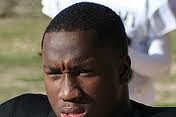 Shittu has had a very interesting recruitment process.
Committing to Stanford over the summer, decommitting, taking visits, playing in the Army Bowl and now, ready to make a decision.
His final four consists of the California schools in Cal, UCLA, Stanford and USC.
Shittu had been talking with a lot of commits to Cal over Twitter and other social networking sites about possibly joining them. But with the departure of ace recruiter and defensive line coach Tosh Lupoi to Washington, recruits have jumped ship and left Shittu to really think.
I think he goes full circle in his recruiting and commits once again to Stanford. Stanford will for sure need to look out for USC, however, as they have been making a lot of effort to have him become a Trojan.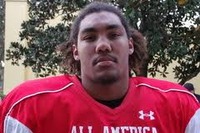 Williams is a huge defensive lineman who is an animal on the line and has no trouble reaching the quarterback.
His top schools include Auburn, Florida, Florida State, Miami and USC.
Edge? Auburn. They lured him to come to a camp and received his first official visit, which was months before anyone else received one from him.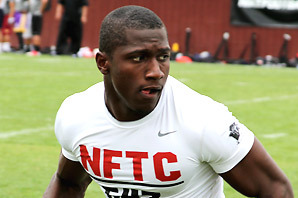 This talented athlete who could play receiver or corner at the next level has kept his recruitment very close to the vest.
What people do know is that his official visits are to Ohio State, North Carolina, Arkansas, Notre Dame and an official visit to Arizona which will take place after signing day (as will his decision).
While Arizona is assumed to have the edge, being in-state and getting a very late visit after signing day, his current favorite is Ohio State. Becoming the latest recruit to fall under the "Urban Effect," Neal has fallen in love with Ohio State.
I would not be surprised one way or another if Neal chooses either Ohio State or Arizona. If I had to guess, I would say that Ohio State holds on to their lead.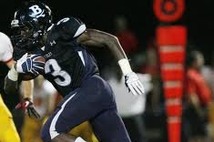 Agholor's top five consists of Florida, Florida State, Notre Dame, Oklahoma and USC.
He has taken all his visits, and since he is East Coast, I am not in the loop on his recruiting.
One important detail that I noticed, however, is that his last visit was to USC, literally cross-country. You do not save a visit like that to the end unless there is something serious with them.
Based on that, I pick USC for his landing place.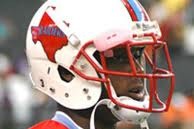 Johnson has had an unusual recruitment, a longtime Longhorn commit that is now considering Oregon, Texas A&M and TCU.
Oregon and their Texas influences have pounced on Johnson, and Eugene is his likely destination.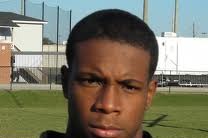 Alexander's top four consists of Alabama, Auburn, Florida State and LSU.
Alexander has always been high on the two in-state schools, and it is safe to say that they are his top two.
I believe that the depth chart will be the true deciding factor for Alexander in the end. Alabama has received commitments from some of the best linebackers in the nation the past few seasons, while Auburn has not.
Knowing that he is more likely to play sooner at Auburn will probably lead him there.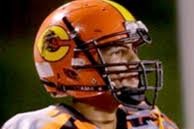 Peat has quietly been dominate his entire high school career, but had previously been overshadowed by his older brother, Todd.
Now that Andrus has had his time to shine, he is extremely sought after himself.
He has narrowed his list down to Nebraska, USC and Stanford.
The edge easily goes to Nebraska, who has been recruiting him for a long time and his brother is also on the team there. They are the favorite, but certainly do not count out Stanford.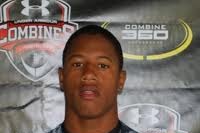 I may be a West Coast guy, but even to me it is no mystery where Howard will be playing his college ball.
He has always been extremely high on Florida, and that has not slowed at all. Just the thought of this 5-star also joining fellow 5-star corner Brian Poole at Florida is terrifying for others in the SEC.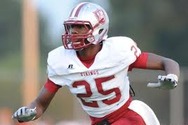 Harvey-Clemons really exploded onto the scene recently, earning the coveted fifth star that recruits strive to earn.
There are many schools in contention it seems for Harvey-Clemons, so it is tough to really make a perfect prediction.
Gun to the head decision, I would pick Georgia. In state, close to family, great program and a great school. Makes sense to me.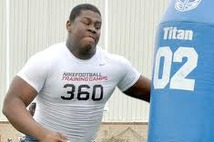 The top defensive tackle on the board, Goldman sports offers from over 40 schools. Of all those offers, his top four includes Alabama, Auburn, Florida State and Miami.
Since the beginning, Goldman has liked Florida State. They received his first official visit, and they have kept a great relationship with him throughout the process.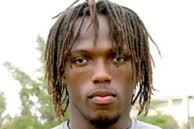 Young is tough to read for me. He has a top four of Florida, Auburn, Georgia and Miami, but will likely be exiting the state.
That leaves Auburn and Georgia.
He has liked Auburn for a long time, but also loves Georgia.
Do not quote me on this at all, but I predict Auburn. Would not be surprised to see Georgia either, however.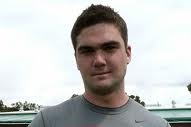 Murphy is quite, polite and just a great young man.
On top of that he is an animal on the offensive line and is the top offensive tackle left on the board.
So who will land his signature?
Well, it is down to Stanford, USC, Florida and Oregon, with the two California schools leading.
I am going to stick with what I have said all season long that he will go to Stanford since academics are so important to him.

Since decommitting from Notre Dame, the nation's top corner prospect has been checking out Auburn, Clemson and Florida State.
Of those three, it seems that one has been standing out: Florida State. Look for the Seminoles to land the nation's premiere corner.

Where Diggs will land, for me, has been a question wrapped in a riddle.
The four official visits he took were to Florida, Ohio State, Auburn and Cal. Besides those four, some others that he is still considering are USC, Virginia and Virginia Tech.
I think I would have a much better sense of where he were going if he had not taken one to Cal. I would guarantee that he would be an SEC kid.
I still think he will be, but now, I cannot be 100 percent.
I am going to go with my gut in Auburn because of the rave review that he gave them after his official visit there.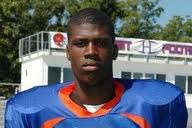 Finally, the question everyone has been dying to know: Where is DGB going?
So what do we know?
He just might be the best high school receiver to ever play
He broke the career receiving record for all high school receivers
Has been called a Calvin Johnson clone
No matter where he goes, he will be an immediate impact
And finally, his top five consists of Alabama, Arkansas, Missouri, Oklahoma and Texas
It has been a toss up all year long with the class's most coveted recruit, and it honestly probably still is.
Gut feeling, I say that he stays home to be a Missouri Tiger.