Montreal Canadiens: Top 5 Candidates to Replace Randy Cunneyworth as Head Coach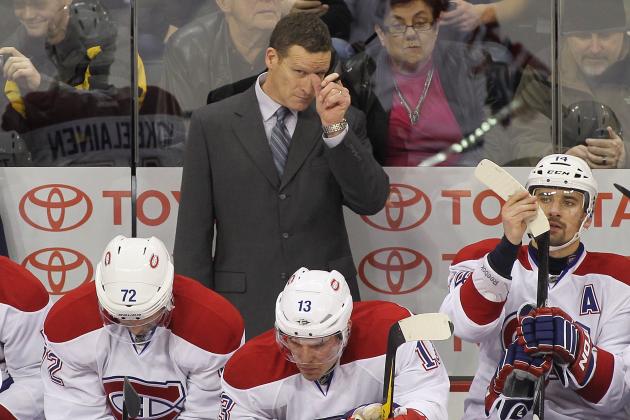 Marianne Helm/Getty Images

To say there has been some criticism surrounding the hiring of Montreal Canadiens interim head coach Randy Cunneyworth is an understatement.
Cunneyworth has been a lightning rod for criticism, although it's been for all the wrong reasons. Much of the French media, along with the province of Quebec's culture minister, have criticized the Canadiens organization for hiring a coach that doesn't speak French, and general manager Pierre Gauthier gave validity to these criticisms when he apologized for not hiring a French-speaking head coach.
But as outrageous as that may seem, Cunneyworth is also under a lot of scrutiny because of a much more legitimate reason. He's not helping the team win many games.
The Habs are 6-9-2 since Cunneyworth's hiring on December 17, and despite their recent success, aren't winning enough to warrant Cunneyworth being named the full-time head coach, especially if he can't speak French.
Is it fair that Cunneyworth is held to a higher win-loss standard because he doesn't speak French?
Of course not, but it's the reality of his situation and the majority of those that follow the Canadiens closely don't think he'll return as head coach at the start of the 2012-13 season.
So if Montreal wants to hire a head coach they feel can help them win games and that also speaks French, who should their first choice be?
Here are the top five French-speaking candidates that might be suitable to take over as head coach of the most scrutinized franchise in all of hockey that aren't already holding down NHL coaching gigs.
Begin Slideshow

»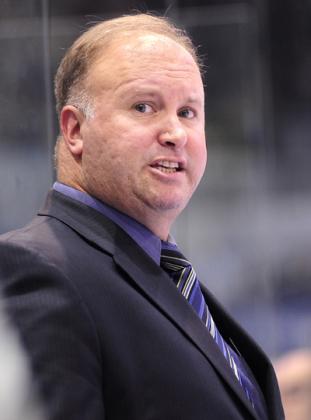 Groulx is currently the head coach of the Gatineau Olympiques of the QMJHL and is one of the most decorated coaches in Canadian junior hockey, let alone the most decorated French speaking junior coach.
The 44-year-old has led the Olympiques to three league championships and was thought highly enough of to be named the head coach of Canada's World Junior team in 2009 when they took home their fifth straight gold medal.
Groulx has also coached at the professional level recently when he coached the Rochester Americans of the AHL from 2008 to 2010, where he led the team to a 44-33 record in his second and final season behind the bench.
The biggest question mark surrounding Groulx may be his comfort level to coach a professional hockey team again, as he voluntarily left his job in the AHL to return to coach at the junior level.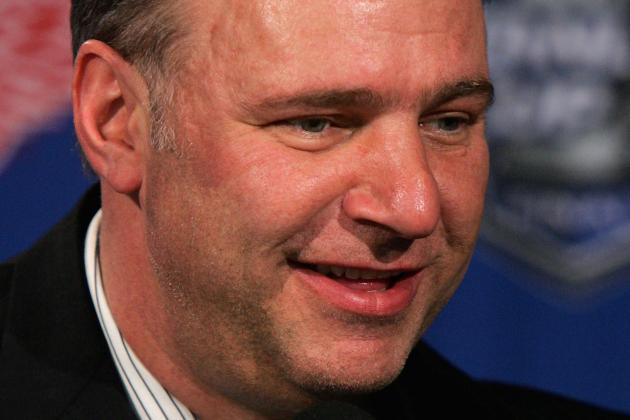 Bruce Bennett/Getty Images

Yes, Therrien has coached the Canadiens before, only to be fired back in 2002. So why should the team consider hiring him again?
First of all, Therrien may have been prematurely fired in the first place as he was only six months removed from taking an underachieving Habs team to the second round of the playoffs.
Therrien has also had success in his other coaching jobs, most recently when he led the Pittsburgh Penguins to the Stanley Cup Finals in 2008.
Finally, Therrien has an abrasive, no nonsense coaching style that could provide a wake up call to a team that Michael Cammalleri thinks prepares for games like losers.
Oh and if you don't think it's possible for a team to re-hire a coach they've already fired in the last decade, just look at Paul Maurice and his two coaching stints with the Carolina Hurricanes.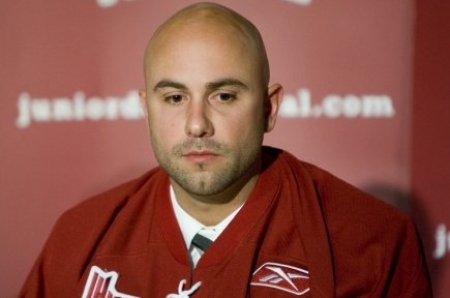 Vincent is currently an assistant coach with the Winnipeg Jets, but before he was hired in Winnipeg there were rumours swirling around him being hired by the Canadiens as either an assistant coach or as the head coach of their minor league affiliate.
Vincent ended up joining the Jets instead, but that doesn't mean he wouldn't take the promotion of being the head bench boss in Montreal if given the opportunity.
Vincent is the only one of these five candidates that is currently coaching in the NHL.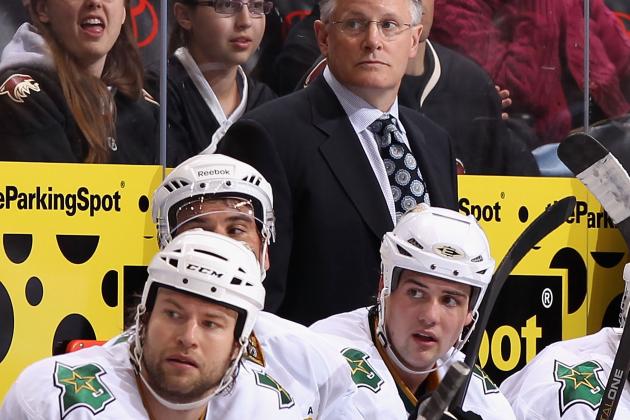 Christian Petersen/Getty Images

That's right. Marc Crawford speaks French. He might not be fluent in the language, but he definitely speaks and understands enough of it to be accepted by the French media in Montreal.
Crawford is easily the most decorated of all the French-speaking candidates that aren't currently holding down head coaching positions with other NHL clubs.
While he wasn't as successful as he would have liked in his most recent coaching ventures in Dallas and Los Angeles, Crawford has won a Stanley Cup in the past and is known for coaching an attack-first system.
This could help a Montreal team that sits in the middle of the pack in the Goals For category and also has plenty of talented forwards that are underachieving this season. Scott Gomez, Tomas Plekanec and Brian Gionta come to mind.
At the very least, he'll implement a style of play that will be more aesthetically pleasing for the fans and his fiery personality may spark his players to work harder.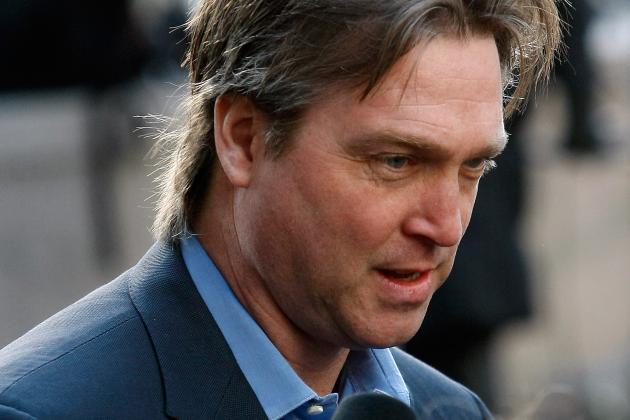 Richard Wolowicz/Getty Images

If you value the opinion of the bookies, then you probably already know that Patrick Roy is favoured to be the next head coach of the Canadiens.
Roy was given 2/1 odds of being named head coach of the Habs before the start of the 2012-13 season by online bookmaker Brovada, and he's already confirmed that he'd at least listen to offers from the organization if they wanted to talk about the job.
Currently, Roy is coaching the Quebec Remparts of the QMJHL and, while he's never coached at the NHL level, he's won a Memorial Cup with Quebec at the junior level.
At the very least, Roy would bring his own identity to an organization that badly needs a culture change. He is a big name with a strong personality that shouldn't have much of a problem imposing his own vision on the team.
Not only that, but it would be a great story for the greatest goaltender in team history to return to lead a team that he once vowed to never play for again, albeit from behind the bench this time. The media would eat it up and if Roy ends being even the least bit successful, general manager Pierre Gauthier will look like a genius.
Follow Adam Graham on Twitter