4 Steps to Getting the Charlotte Bobcats Back to the NBA Playoffs in 2012-2013
January 31, 2012

Streeter Lecka/Getty Images
It's not a surprise to many that the Bobcats are at the bottom of the Eastern Conference standings with a miserable 3-18 record this season. 
It's already time for Bobcats fans to look ahead to next season. 
Although most see gloom and doom on a roster with a great deal of question marks and concerns with management and owner Michael Jordan, not everything is as bad as it seems for Charlotte's future.  Here are a few steps to get the team back on track for next season.
1.  Replace Paul Silas
Like his predecessors, Silas is stuck coaching a talentless Bobcat team.
Period. 
Outside of Kemba Walker and Gerald Henderson, this team is filled with veterans that are past their prime (Corey Maggette, Boris Diaw) or young talent that has already peaked (D.J. Augustin, Tyrus Thomas). Silas has never been one to get the most out of his young prospects. 
Essentially, Silas's best years were when he coached teams that were led by established NBA vets such as his tenure with the Hornets from 1999 through 2003 led by the likes of Eddie Jones, Jamal Mashburn and Baron Davis. 
What the Bobcats need is a younger, energetic coach that will develop their young talent (Walker, Henderson, & whomever they draft this offseason), similar to what head coach Frank Vogel is doing with his young Indiana Pacer team. 
2.  Be Aggressive at the Trading Deadline
From a basketball standpoint, the Bobcats are a miserable team.
From a business standpoint, there are some very attractive players on this roster.
The expiring contracts of Boris Diaw ($9 million) and Eduardo Najera ($2.6 million) could prove to be enticing trade chips for teams in need of cap relief for this summer's free agency class.
For example, if the Magic were interested in retaining Dwight Howard and wanted to create enough cap space to help Orlando net a Deron Williams in free agency, the Magic would most certainly entertain a Diaw for JJ Redick and Chris Duhon swap in order to create some cap space for this summer. The Bobcats would net two solid role players to help build around their young nucleus.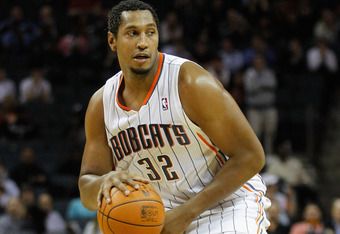 Streeter Lecka/Getty Images
Maggette, Thomas, and Augustin are all fine players in their own respect but can no longer be considered in the Bobcats' future plans.  With Augustin playing the best basketball of his career this season, the trade value may never be higher and could be of use for a contender in need of a backup point guard.  Although talented, Thomas and his four-year, $33.4-million contract will be the most difficult to move in any trade. 
3. Draft Impact Players
With the Bobcats certain to be in the NBA Draft Lottery this offseason in one of the deepest drafts in recent years, Charlotte needs to make sure they draft a borderline franchise player.   With the team's future point guard and center positions already reserved for Walker and Bismack Biyombo, the Bobcats are left with a plethora of options come draft day to help feel some crucial team needs. 
The Bobcats are averaging 88.9 points per game, good enough for 26th in the league after 21 games.  Besides their obvious offensive woes, the Bobcats are dead last in point differential, losing by an average of 11.7 points per game. 
It's safe to say the Bobcats could really use help on both ends of the floor. 
Statistics aside, the Bobcats are truly in need of a franchise player to help Walker handle the load offensively.  Here are a few prospects that could mesh well:
Jeremy Lamb – SG – Connecticut
Ironically enough, the stud sophomore from Connecticut may end up being a better pro then his former national championship teammate Walker. At 6'7", Lamb is a smooth scorer with the ability to pull up on the break in transition and also able to break down opponents in a half-court set.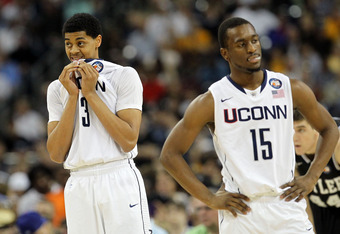 Ronald Martinez/Getty Images
Harrison Barnes – SF – North Carolina
Like Lamb, Barnes is a versatile scorer on the wing who has the ability to scorer in a variety of ways.  A prodigious basketball talent out of high school, Barnes has embraced the attention he's received amongst the national media as a bonafide star in the making in only his second season with the Tar Heels.  His maturity on and off the court has proven that he is ready to be a franchise player for an NBA franchise.  Charlotte drafting a player in their own backyard of North Carolina may help make that transition easier for Barnes. 
Jared Sullinger – PF – Ohio State
The Bobcats franchise has failed in its brief history to acquire a legitimate post player.  At 6'9" and 280 lbs, Sullinger answers that call.  Sullinger would provide the Bobcats with a low post scoring threat that will help their stagnant half court offense.  In addition, Sullinger would address the team's rebounding woes that were lost when the team shipped Gerald Wallace to Portland last season. 
4. Be Intelligent in Free Agency
The good news for Bobcat fans is Diaw and Najera's contracts will be up at the end of the season.  
The bad news is center DeSagna Diop and guard Matt Carroll will most likely opt into the final year of their contracts ($7.4 million and $3.5 million respectively).  Factor in the team extending a qualifying offer to Gerald Henderson ($3.1 million) and not extending one to D.J. White ($3 million), the Bobcats will have roughly $47.6 million committed to the roster in salary, about $10 million under the current cap. 
Let's not kid ourselves and assume that Charlotte will be landing any top tier free agents this offseason or anytime soon. 
With that in mind, the Bobcats have to do their diligence in acquiring affordable veterans to complement their young talent.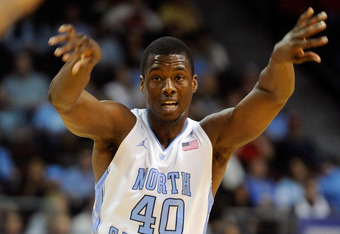 Ethan Miller/Getty Images
The one name that continues to pop up is soon-to-be free agent forward Antawn Jamison of the Cleveland Cavaliers.  Jamison has ties to area where he played his college ball at UNC, earning Player of the Year honors for the Tar Heels.  In his 13th season, Jamison is still proving he's a productive player in the league averaging 15.0 points per game to go along with 5.3 rebounds in 19 games with the Cavaliers.  Adding a player of his caliber with his maturity may prove to be two fold for the both Bobcats both on the court and in the locker room.
Other key free agent vets that the Bobcats may want to consider are Kirk Hinrich of the Hawks and Ronny Turiaf of the Wizards.  Both are heady vets that have proven to be solid defenders in the league and could come at the right price for Charlotte.