Super Bowl 2012: Unsung Heroes Who Will Shape Epic Game
February 1, 2012

Al Bello/Getty Images
The stars like Rob Gronkowski, Tom Brady and Eli Manning will dominate the Super Bowl XLVI headlines, but the unsung heroes, the guys who don't dominate SportsCenter highlight reels, often affect the outcome of the game more than the stars.
The unsung heroes who make a large impact on the game but whose effort doesn't always show up on the stat sheet, will play a huge role in this game. These players often contribute on special teams in addition to their offensive or defensive responsibilities, and sometimes they affect all three phases of the game.
Let's look at the unsung heroes who will shape this epic Super Bowl rematch.
Julian Edelman, WR, Patriots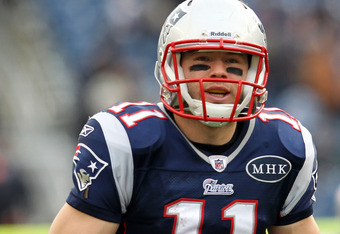 Jim Rogash/Getty Images
New England Patriots head coach Bill Belichick loves "real" football players, and what I mean by that is he adores guys who can play on both sides of the ball.
When you see Tom Brady punt a football at quarterback or a wide receiver like Edelman playing cornerback, it's because Belichick enjoys using his guys for everything.
Edelman will be a factor in the Super Bowl against the Giants in all three phases: offense, defense and special teams.
Edelman will catch passes from quarterback Tom Brady, will likely cover some Giants receivers in some defensive packages and will return kicks as well. His impact in every phase of the game will give the Patriots some helpful versatility in the Super Bowl.
Bear Pascoe, TE, Giants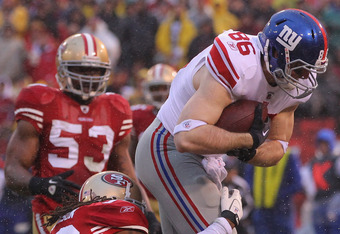 Doug Pensinger/Getty Images
Bear Pascoe is an important player in the New York Giants offense because of his blocking and receiving abilities. His strength and size makes him a very good pass protector and run blocker, which means he will feature on the majority of Big Blue's offensive plays.
Pascoe caught a touchdown pass against the San Francisco 49ers in the NFC Championship game, and the Patriots must not underestimate his receiving abilities.
Pascoe's performance in the Super Bowl won't jump out at you on the stat sheet, but the Giants players and coaches know how important he is to their chances of playing well on offense.
Patrick Chung, S, Patriots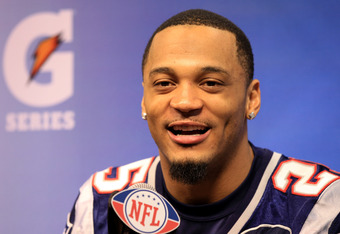 Scott Halleran/Getty Images
The Patriots safety missed eight games this season because of foot and thumb injuries, but he returned to the New England defense for their dominating win against the Denver Broncos in the divisional round.
Chung is a tremendous tackler and also can cover wide receivers well. His high football IQ also makes him an important and composed member of the defense.
His loss in the regular season was one of the reasons the Patriots defense ranked 31st in passing defense, but since he has returned, there has been a noticeable improvement in the playoffs.
Expect Chung to make a big impact on the Super Bowl with his strong defensive play.