Alabama Football: 10 Reasons Crimson Tide Will Repeat as National Champions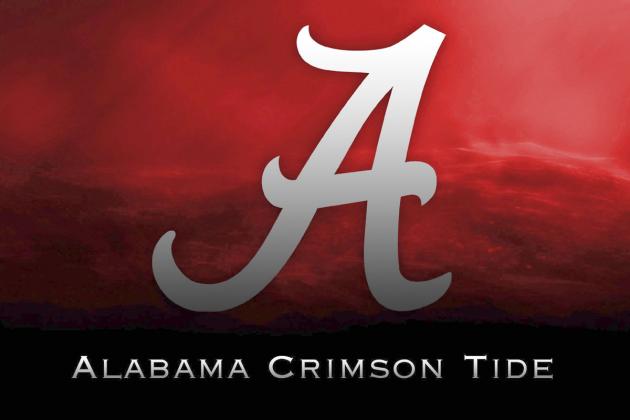 Expect #15 to come to the Capstone real Soon!!
Fresh off their 14th national championship, there is only one way for the Tide to go and that's down.
With a grueling upcoming schedule this fall and every one gunning for them, don't expect the Tide to go anywhere.
Even with the pressure of being on top of the mountain, here are 10 reasons why the Tide will be a serious threat to repeat as national champs.
Begin Slideshow

»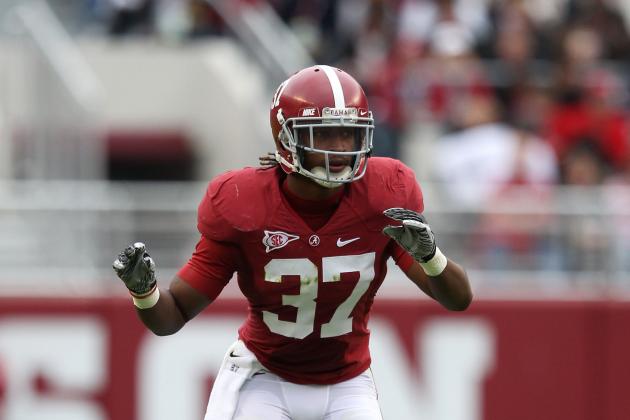 Mike Zarrilli/Getty Images
All American Robert Lester pictured here
Robert Lester will be asked to do something he hasn't done before: be the bona fide leader of the nation's best past coverage from a year ago.
With only him and Dee Milliner returning after losing possibly two first-rounders in this upcoming draft, expect their leadership to step up to fill in the holes for a Nick Saban-coached unit.
They have JUCO transfers already enrolled in this unit and have the very capable John Fulton with two years of experience under his belt and the highly-touted Ha Ha Clinton-Dix helping Lester. Expect them to rank close to the best in defensive pass coverage.
The best thing about Alabama these days is they are replacing 4- and 5-star players with 4- and 5-star players. This should bode well for the Tide.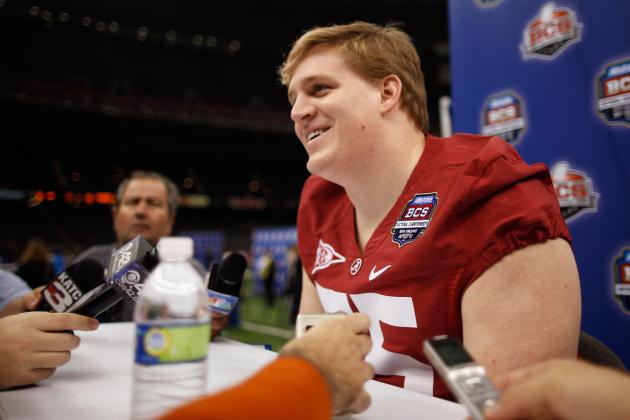 Chris Graythen/Getty Images
Jones passed on millions to help the Tide collect No. 15
After helping the Tide win two of the last three championships, what else could the nation's best interior lineman have to prove?
The answer: That he can do it again.
Jones is an ambassador of the program, a distinguished philanthropist and a future first-round pick. 2011's Outland Trophy winner will man the toughest offensive line that includes Chance Warmack, DJ Fluker and a host of highly-touted offensive juggernauts.
With only one starter departing in William Vlachos, expect this offensive line to produce the same violent attack as they pummel opposing defensive lines into submission.
I know what you must be thinking, there's no Trent Richardson in the backfield this year, which leads us to our next slide...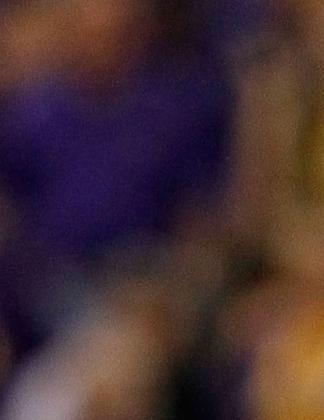 Ronald Martinez/Getty Images
The violent and elusive style of Lacy was on display in the Championship game
Lacy may have been the missing ingredient in the Tide's lone loss on November 5, 2011. His battle with turf toe really hurt the Tide's depth that day. That, along with the kicking unit deciding not to show up, would eventually cost them the game.
Lacy headlines a running back corps that includes: 5-star Dee Hart and incoming sensation TJ Yeldon. (Sorry Auburn, I know that one still stings a bit.)
Expect the same crushing, bruising running attack from this corps as the competition for the featured back is sure to get the intensity of this three-headed monster going.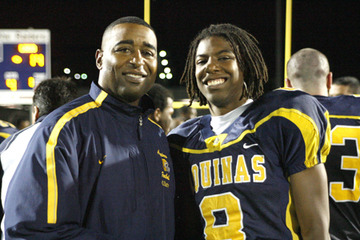 What can you possibly expect from the son of the NFL's second all-time leading reciever?
Carter, along with Marvin Shinn, DeAndrew White, Kevin Norwood and the incoming Eddie Williams, form easily Alabama's most talented receiving corps ever. These guys are big, fast and will be well-coached blockers to aid in 'Bama's rushing attack.
They have several guys 6'3" and taller and that may make them even more dangerous in the passing attack. Expect Nick Saban and the new offensive coordinator Doug Nussmeier, coming from pass-happy Pac-12, to not be conservative with this group.
Already among the nation's best in offensive production, Alabama ranked 16th in points per game, at 36 per outing. Expect more of the same, and an even more explosive outing as the Tide incorporate their new offense with these playmakers on the edge.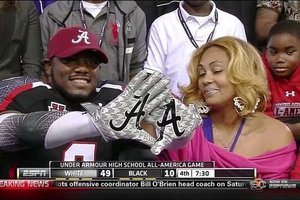 Much to his mom's dismay, Collins decides to Roll with the Tide
Alabama has won the recruiting national championship twice in Saban's first five years with two national championships; that's no coincidence. This year's class predicts to be even better, as they are serious contention to grab top prospects both in and out of state.
ESPN and Rivals have the Tide ranked No. 1, while Scout has them a close second currently and even still, they are expected to close with bang.
Expect these incoming freshmen and transfers to come in, play themselves into the schemes and provide quality depth to a defending champion that returns 15 of 22 starters.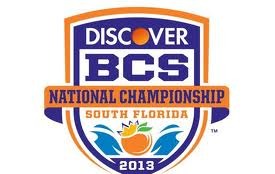 The road to Miami may not be as difficult as one may think
Just looking at Alabama's schedule, it appears they have a pretty tough road to Miami to get to the national championship.
However, they play an LSU team that's going to start a first-year starter at quarterback. Judging how the two senior quarterbacks fared against the Tide, that doesn't bode so well for the Tigers.
They play an Arkansas team on the road that, let's face it, has looked severely overmatched against Alabama in recent contests. They open up with a running quarterback in the spread in a neutral site. Ask Jordan Jefferson how that worked out for him.
There are obviously some issues that they are going to have to deal with. Right off the bat, the Tide will play two national championship contenders away. Expect this veteran-laden team to be poised and instill in their underclassmen the opportunity they have in front of them and to learn to deal with being the hunted in the big games.
These first three weeks will be an excellent opportunity to get rid of the bugs and refine them for season's end.
2012 Alabama Crimson Tide Football Schedule
Date
Opponent
Saturday
09/01/12
Michigan Wolverines
Cowboys Stadium, Arlington, TX


Saturday
09/08/12
Western Kentucky Hilltoppers
Bryant-Denny Stadium, Tuscaloosa, AL
Saturday
09/15/12
at Arkansas Razorbacks
Fayetteville or Little Rock, AR
Saturday
09/22/12
Florida Atlantic Owls
Bryant-Denny Stadium, Tuscaloosa, AL
Saturday
09/29/12
Ole Miss Rebels
Bryant-Denny Stadium, Tuscaloosa, AL
Saturday
10/06/12
---
Open Date
Saturday
10/13/12
at Missouri Tigers
Faurot Field, Columbia, MO
Saturday
10/20/12
at Tennessee Volunteers
Neyland Stadium, Knoxville, TN
Saturday
10/27/12
Mississippi State Bulldogs
Bryant-Denny Stadium, Tuscaloosa, AL


Saturday
11/03/12
at LSU Tigers
Tiger Stadium, Baton Rouge, LA
Saturday
11/10/12
Texas A&M Aggies
Bryant-Denny Stadium, Tuscaloosa, AL
Saturday
11/17/12
Western Carolina Catamounts
Bryant-Denny Stadium, Tuscaloosa, AL
Saturday
11/24/12
Auburn Tigers
Bryant-Denny Stadium, Tuscaloosa, AL
Saturday
12/01/12
SEC Championship Game
Georgia Dome, Atlanta, GA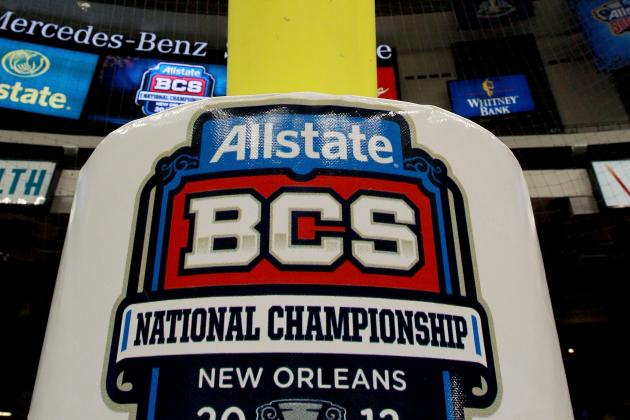 Ronald Martinez/Getty Images
In a system where the BCS remains a mystery, BAMA has cracked the code
Let's face it, last year's championship rematch game was about as popular as watching an episode of MASH. People, by and large, hated it. Yet, in the eyes of the Crimson nation, they got it right.
These BCS opponents refused to look at the fact that 'Bama edged LSU in every aspect of the November 5, 2011 game, with the exception of the kicking game. Yes, most football fans would rather see an overrated LSU team clobber Oklahoma State rather than play the best available opponent.
With the precedent set where Alabama could possibly lose a game and still play in a championship without even winning its division or conference, it is downright scary to the rest of the college football. Who knows what changes the BCS will see this offseason, but it appears Alabama's victory may actually spark a change in the college football landscape.
Changing football is something they've definitely done before.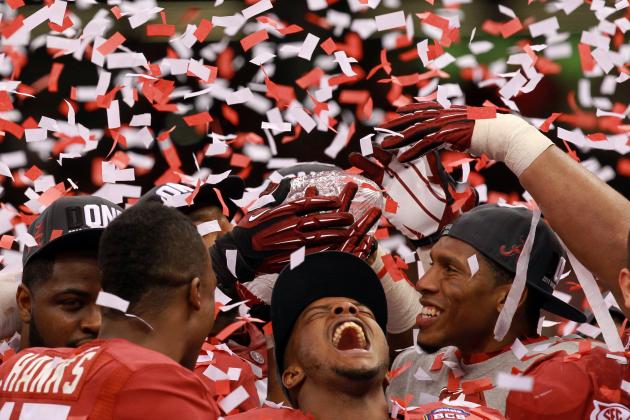 Ronald Martinez/Getty Images
The TIDE know what it takes
Preseason rankings are out now and, boy, is the talent pool loaded and geared up to produce an exciting season. Most people have LSU, USC, Alabama, Oregon and Oklahoma to round out the top five, followed by notables, including: FSU, Michigan and other traditional powerhouses.
Now ask yourself this: Which program has players that have won a championship? In fact, of the programs mentioned, only Michigan and Oregon have won a recent BCS bowl game.
Asking their players to play in the pressure and pageantry that Alabama is used to may be a tall order for these teams to play in on a weekly basis. With early departures and expectations, it's going to be awful hard for these clubs to dethrone the Tide.
Expect the same result in early 2013.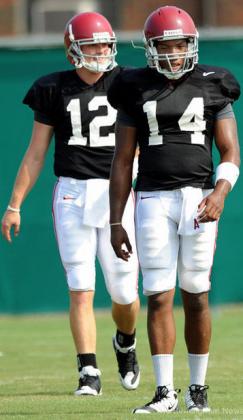 BAMA returns the offensive MVP of the Championship game
Alabama may possibly have a star-studded QB duo coming.
How do you build off an offense and QB that won the national championship? You improve it.
This was the talk of last year's offseason—who would command the Tide's offense for another run? Alabama has won two championships in three years. That feat is remarkable in itself, but the most remarkable aspect of that feat is that in both years, they did it with a first-year starting QB.
McCarron edged Sims last year for the starting gig, but expect competition to be no cake walk for McCarron, especially with having to prove yourself all over again with a new offensive coordinator.
Whether Nussmeier elects to go with McCarron outright, Sims outright or a duo, expect this tandem to be poised and experienced in their quest for No. 15.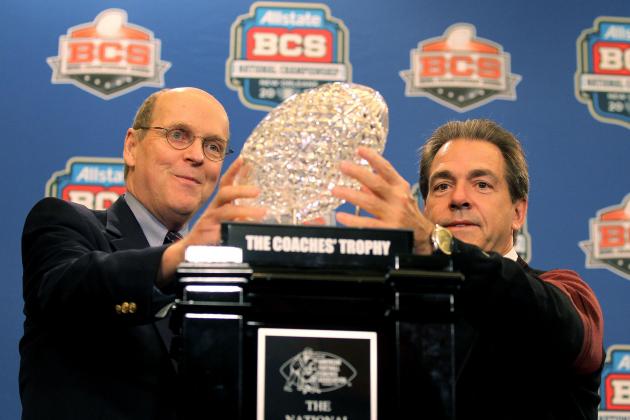 Andy Lyons/Getty Images
Did you expect any better reason
Could a No. 1 selection be any more obvious? I mean, really.
Saban promised after delivering 'Bama's 13th championship, "This is only the beginning." Boy, did he ever live up to his word.
There is not another coach in the game that's a better recruiter, motivator and game-planner than this man. He is stepping into elite company with each passing season and is holding his own against the most obnoxious and unrealistic fanbase in the country. Believe me, I'm one of those crazy 'Bama fans and we certainly expect this season to end in sunny South Beach with a championship.
Make no mistake about it, the man expects results. To illustrate, 'Bama had absolutely dominated the Tigers, only allowing one possession past the 50-yard line, had played a flawless game with no shot at LSU winning and the only thing that stood in between a national championship victory was the clock.
Great scenario to be in for a football coach, right? Saban went absolutely bananas on Alabama's lone penalty of the game. When asked later if he was close to considering being done, he cited this incident to prove how anal he is—he is absolutely obsessed with this sport.
No, he's not done, and with an attitude of not being satisfied by your CEO, expect next year's team to have the same fight and be even more determined to sustain their mark as college fooball's best in the 2012-13 season.