National Signing Day 2012: Predictions for Remaining Top Recruits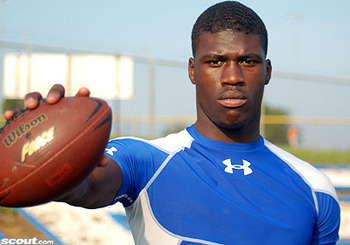 We have almost reached National Signing Day 2012. Many of the nation's top recruits will commit to their schools tomorrow and sign their letters of intent.
As of today there remain 19 players in the ESPNU Top 150 who have yet to officially commit to a school. Here is a brief analysis and prediction for the remaining top-five recruits on the ESPNU 150 Rankings.
Dorial Green-Beckham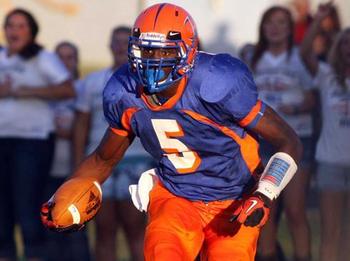 Needless to say, Dorial Green-Beckham has been the most talked about recruit this year. ESPNU ranks Green-Beckham the No. 3 overall player and No. 1 overall wide receiver in this year's recruiting class.
It appears the recruiting war has come down to Missouri and Arkansas. There have been numerous reports out over the past two weeks that Green-Beckham has made his decision, but some of these reports say he is choosing Missouri while others say it is Arkansas.
Dorial Green-Beckham is a massive 6'6'', 220 pounds, and would immensely help either team's passing attack. Tomorrow, we will all know the destination of one of the country's most sought after recruits.
Will he head to Arkansas, or stay home and go to Missouri?
Prediction: Missouri
Davonte Neal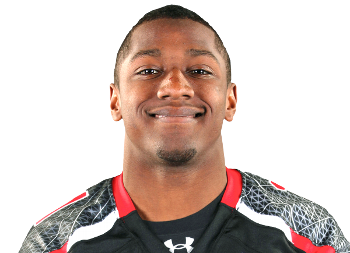 Davonte Neal is dubbed by ESPNU an "athlete." The definition of an athlete when it comes to college recruiting, is a freak of nature who can not be stopped when he is on the field.
Neal is ranked as the No. 8 overall player on the ESPNU 150 rankings and is ranked as the No. 1 athlete overall. The versatile Neal would be an outstanding addition to any team.
Right now it seems that Neal's final selection will come down to Arkansas, Arizona and Ohio State. Neal has taken three visits to Arkansas, and has seemed to really like what he sees from the Razorbacks. Neal has also made visits to Ohio State and Arizona.
Prediction: Arkansas
Andrus Peat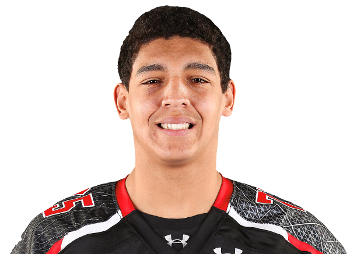 Andrus Peat is ranked No. 9 overall in the ESPNU 150 and is ranked as the No. 2 offensive tackle. Peat is an enormous 6'7'' and would add outstanding protection to any quarterback's blindside.
Peat has narrowed his choices down to Nebraska, Stanford and USC. Although Peat does have family ties to Nebraska, much of the speculation surrounding him suggests that he will commit to Stanford.
Stanford has had an outstanding recruiting class so far and it appears they could add another top talent tomorrow.
Prediction: Stanford
Eddie Goldman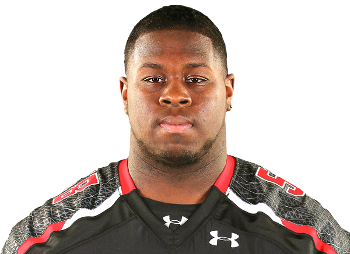 If you have been following Eddie Goldman through his recruiting process, then you will be happy to know that his decision is in. You will also be disappointed to know that he will not announce that decision until 10:05 A.M. ET, tomorrow morning.
Goldman is ranked No. 10 on the ESPNU 150 list and is ranked as the No. 1 defensive tackle overall. The 6'4'', 315 pound Goldman has narrowed his final four choices down to Auburn, Alabama, Florida State and Miami.
I believe Goldman will end up in the state of Alabama. Whether that means him going to Auburn or Alabama, I am not quite sure.
The Crimson Tide could win out over the Tigers based on their success over them on the field.
Prediction: Alabama
Stefon Diggs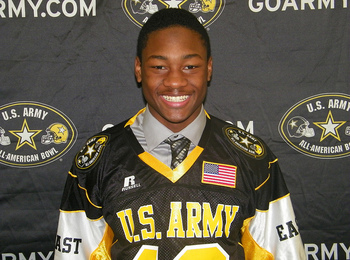 Stefon Diggs will probably not be signing his letter of intent tomorrow. According to Diggs' coach Bob Milloy, Diggs is "a little confused right now."
Diggs is the No. 13 overall recruit on the ESPNU 150 and is the No. 3 overall athlete on the list as well. He has been heavily recruited by many schools, but the most prominent ones are Auburn, California, Florida, Maryland and Ohio State.
When asked about his decision Diggs said, "I don't have a leader or top five or anything like that. I'm wide open, and I'm planning on waiting until after signing day to make my final decision."
Although the decision process appears to have some time remaining, I think Diggs will eventually stay home and go to Maryland. Another strong possibility could be Urban Meyer and the Ohio State Buckeyes, a school that Diggs most recently visited.
Prediction: Maryland
Keep Reading