Top 11 Divas in WWE Today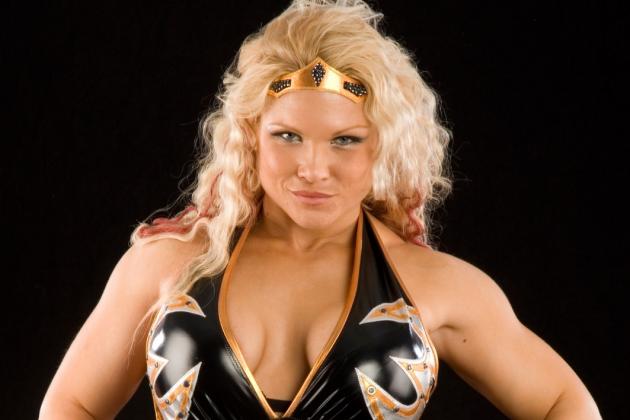 Is the reigning Queen of the Women's division truly the best?
The WWE Divas. A pretty polarizing group of female athletes, to say the least.
In recent months, The Divas have upped their game. Many of them, already former champions, have created alliances with one another in order to stay out of obscurity. Due to this security, it can be argued that the Divas are taking more risks in the ring in order to become more memorable athletes and keeping us, the consumers, happy.
Let's take a look at these women and find out just who stands head and shoulders above the rest. (Perhaps not literally.)
Begin Slideshow

»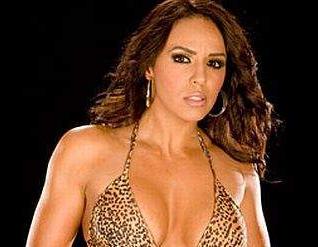 Another reason to be a proud Englishman.
We start off with none other than Layla El. She has been in the main event before, but it is uncertain whether she will be in it again. Ever since the implosion of LayCool, not much has happened for Miss El.
As of May last year, when she battled Michelle McCool in a "Loser Leaves WWE" match, she has been sidelined with a knee injury. Due to her absence, she is at the bottom of this list I'm afraid. As soon as she is off the sidelines, however, she will definitely be a force to be reckoned with.
Hopefully she will be back to prove that she is indeed "Flawless."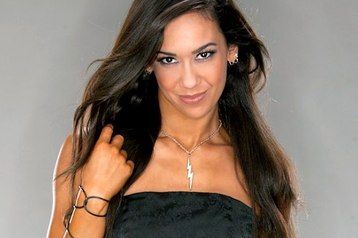 She's paid her dues to be where she is.
No. 10 features a real worker who has taken daring personal risks to venture into the world of "sports entertainment." As soon as she graduated from High school, she went straight into a local wrestling school while working full time to pay for it.
In my opinion, she hasn't had enough air time to truly make a statement in my eyes. Also, her current angle involving Daniel Bryan is not exactly what I would want to be looking for if I were to judge this woman positively.
Hopefully AJ will get her opportunity to shine sooner rather than much later.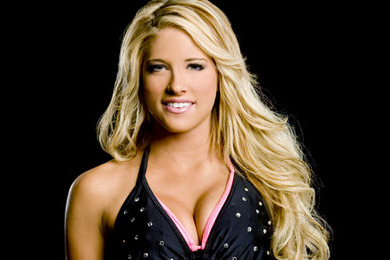 Trish Stratus 2.0.
Introducing, Kelly Kelly. One of the most accomplished wrestlers on this list. Kelly is, in some respects, the female equivalent to John Cena. She is a household name. Her ring skills, however, have come under much scrutiny, much like Cena, for being unimaginative and predictable.
That said, this hasn't stopped Kelly from becoming a Divas Champion and being booked to go over Beth Phoenix once upon a time, not recently however. Kelly seems to be at a crossroads in her career. She could improve in the ring with the right tutelage or become a novelty for the company similar to a role that Torrie Wilson provided a few years back.
Lets hope it's not the latter for the sake of Kelly Kelly's career.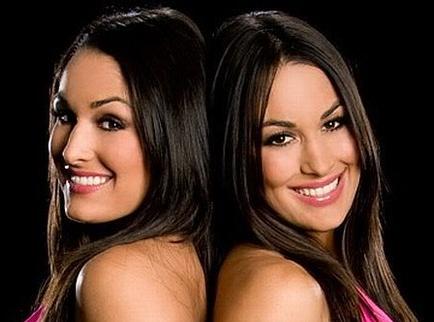 Nikki most probably posed with the title at some point during Brie's reign.
At a deadly seventh and eighth position, "The Bella Twins." In a perfect world, I would've like to have judged these girls separately but that is hard task considering they both possess matching aesthetics.
They have both done a good job for staying relevant in the division. Whether it be challenging for the title or something to do with Santino Marella, The Bellas' are ticking all the boxes.
All that eludes them is a strong title run from either of them. The previous run they had was not enough in my mind and probably in the minds of others if they want to become a dominant force within the division.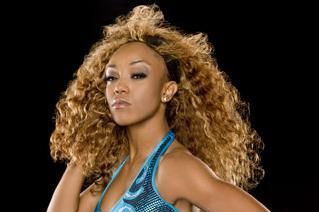 Former Model. Surprise, Surprise.
No. 6 now and it goes to the truly unique, Alicia Fox. Her career is continuing on a successful path. She has had many, many, many critics turned fans during her near 4 year WWE tenure.
The former Divas Champion has been criticized for her lack of wrestling skill, which is a typical remark made by many of the IWC regarding the Divas division.
Alicia, however, has taken note of these comments and is slowly becoming a reliable in-ring performer. A bit like what The Miz did last year in comparison.
She may have her bad days and good days, but Alicia is here to stay in the WWE.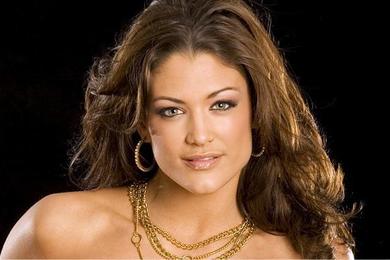 A few more title reigns are definitely on the horizon for Eve.
Middle of the road, to say the very least, No. 5, is Eve. Eve has been recently involved with Zack Ryder and John Cena in a "Love Triangle" angle along with being consistently frightened by, The Big Red Machine, Kane on Raw.
Needless to say, this story-line isn't doing wonders for her career. Less than 3 Months ago, Eve was challenging for the title and now she is involved in a questionable angle when it comes to relevancy.
Will Eve finally get back on top and gain a third reign as Divas Champion?
Note: Is it just me, or is the fact that most of the women on this list have all had at least one title reign mean anything at all?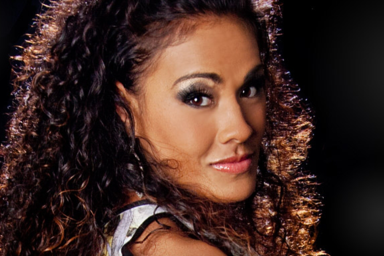 Tamina: Flying through the ranks.
At an imposing No. 4 is Tamina.
Tamina is on a roll at the moment. Her feud with Natalya turned heads for all the good reasons as both Divas have Legendary backgrounds. Tamina herself being the daughter of, the one and only, Jimmy "Superfly" Snuka.
Tamina is now in line for a shot against, Divas Champion, Beth Phoenix. In my opinion, Tamina should be going against Natalya at EC. The WWE have to stop catapulting Divas straight to the top of the pile with a title shot only to fall into obscurity afterwards. It simply isn't working.
I pray that Tamina can survive whatever creative has in store for her. She can be one of the greats if treated properly.
The future of the division?
At No. 3, we have the ominous Kharma.
Since her debut, she has been a formidable force within the Diva's division. Everyone went nuts for this woman. Change was surely on the horizon for the Divas Division and perhaps The WWE itself.
But then, Out of the blue phallus, came a rare frustration to the average IWC fan. Pregnancy.
Kharma has since given birth to her offspring and recently returned to the WWE at The Royal Rumble. It is only a matter of time before change comes. Again...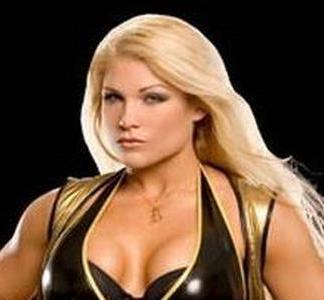 The Glamazon herself.
At No. 2, Diva of Doom and Divas Champion, Beth Phoenix. What can be said that hasn't already been said about this amazing athlete. She is perhaps terrible at table tennis? She is a lifelong Woody Allen fan? She has kittens?
Beth has spent over a decade in the business. She has an amateur wrestling background, which is a fairly rare and useful trait in women's wrestling. She fractured a mandible which required a titanium plate in her jaw along with nine screws resulting in a year of surgery and recovery, 10 months of which she spent competing in Ohio Valley Wrestling.
She is a multiple time Women's/Divas Champion and as tough as friggin' nails
This woman truly has it all. Except for one small, yet possibly vital thing...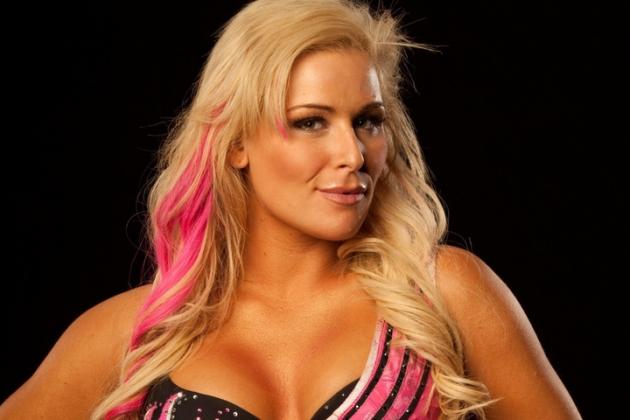 The complete Diva.
Pure Pedigree. Ladies and not so gentle men. Introducing, The top Diva in all of WWE, Natalya Neidhart.
Natalya is the daughter of Jim "The Anvil" Neidhart formerly of The Hart Foundation and granddaughter to Stu Hart, Father of Bret and Owen Hart and trainer to Chris Jericho, Edge and Christian among others.
Natalya is the first ever woman to ever grace the infamous "Hart Dungeon" nearly 12 years ago. A founding member of "The Hart Dynasty" and one half of the vicious "Divas of Doom" duo.
Flatulence aside, this woman blows me away.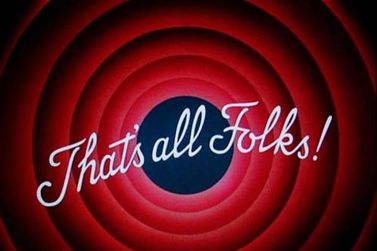 'Til Next Time.
That is absolutely all, folks. If you have a differing opinion on the placement of these women, please let me know via our beloved comments section.
As long as it doesn't promote misogyny, which is soooo 1953, man!