Jim Harbaugh vs. John Harbaugh: Which Brother Will Have a Better Career?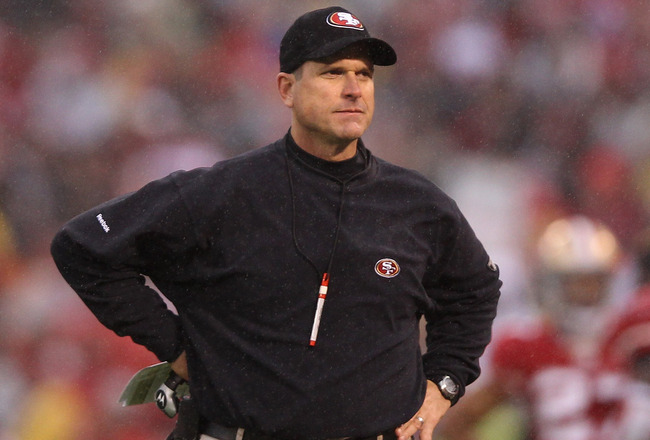 Ezra Shaw/Getty Images
Together, Jim and John Harbaugh make up the first brotherly tandem of NFL head coaches in history.
In John's first four seasons as head coach of the Baltimore Ravens, an enviable standard of consistency has been established: a 64-44 record, two division championships, two AFC title games and four consecutive playoff appearances.
On the flip slide, Jim Harbaugh's coaching job with the San Fransisco 49ers this year—his first ever season as an NFL head coach—proved to be one of the most dramatic turnarounds in NFL history.
Despite John's track record of consistency, Jim Harbaugh will ultimately have a better coaching career for three reasons.
Youth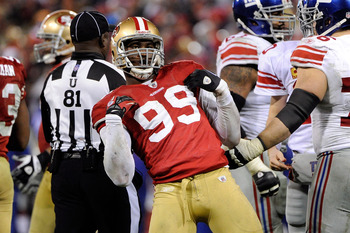 Thearon W. Henderson/Getty Images
The Ravens' defensive superiority dates back to the dawn of the new millennium with Ray Lewis' championship team.
After retooling on the run for more than a decade, Baltimore is finally starting to grow a little long in the tooth defensively.
Ray Lewis is 36, Ed Reed is 33 and Terrell Suggs will turn 30 next season; all three are regarded as invaluable to this excellent defensive unit.
While many Ravens players might enjoy a half-price meal at Denny's in the near future, San Francisco's core group of players are strikingly young.
Aldon Smith, one of the league's top pass-rushers as a rookie last season, is just 22. The super-hero-esque Patrick Willis is 27, Michael Crabtree 24 and all-world TE Vernon Davis 28.
Unless Joe Flacco and the Ravens offense makes a serious leap, John Harbaugh will continue to rely on an old defense that is destined to burn out.
The pool of young talent available at Jim's disposal is one critical advantage over brother John.
Level of Competition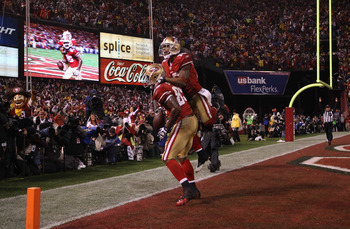 Ezra Shaw/Getty Images
Comparing the NFC West with the AFC North is like apples and oranges. Actually, I take that back—the NFC West isn't even a fruit.
Pitting one of the worst divisions in recent memory versus one of the most rugged is no contest.
The AFC North made up half of all AFC playoff teams this year; if you exclude San Francisco, the only thing that the NFC West was responsible for lied in the realm of early draft picks.
For comedic relief purposes alone, picture a Jon Skelton-Tarvaris Jackson-Sam Bradford quarterbacking trio facing off against the Bengals, Steelers or Ravens D.
Jim Harbaugh's 49ers will prey on division foes and gobble up division titles in the wide-open NFC West, while John's Ravens perennially battle the Steelers and improving Bengals.
Offensive Coaching Ability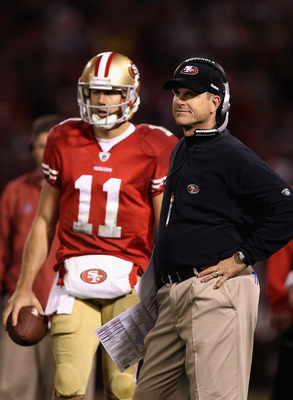 Ezra Shaw/Getty Images
Preceding Jim Harbaugh's tenure, 49ers QB Alex Smith was thought of as mediocre at best. A former No. 1 pick in '05, Smith was a bust that never panned out.
Insert Jim Harbaugh, who did his version of transforming water into wine. Under Jim's tutelage, Smith threw for 3,144 yards and most importantly 17 TD to just five interceptions this past season.
During the Niners' playoff run, Smith looked like a bona fide superstar delivering clutch strikes to down the Saints and come up inches short of a Super Bowl berth against the Giants.
Jim Harbaugh's newly installed offense was an enormous success and can only expect to improve in the upcoming years.
For this reason and the two previous, Jim Harbaugh will end up having a better career than his brother John.
Keep Reading