WWE: Undertaker Should Have Been Included in the 2012 Royal Rumble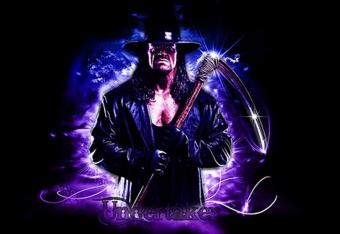 Tom Clark
Hello, boys and girls, great to be back here on another WWE Roundtable, and this week, we are definitely tackling a very timely topic.
The 2012 Royal Rumble was good, but to be honest it could have been better. I have to say that one of the real highlights of the night was CM Punk vs. Dolph Ziggler for the WWE Title.
We all pretty much expected that this match in particular was going to be a good one, and we were not disappointed.
Though not much was accomplished in the John Cena vs. Kane bout, I did enjoy the match. I think it was a great way to start off their in ring feud, and hopefully we have not seen the last of these two men in this rivalry.
But, to the task at hand. The Rumble match itself, for me, was a little bit of a letdown. I loved the fact that Cody Rhodes and the Miz shined as brightly as they did, and came through as the two workhorses of the match. Other than that, however, I was a little disappointed that there was not a few more surprises included.
Who? Undertaker, that's who. Why? Simple. Because it's time to get this thing going.
Wrestlemania is nor that far off, and let's be honest, if the streak is going to be challenged, the wheels have to be set in motion soon. The Royal Rumble would have been the perfect jumping off point, and it could have been a huge moment for fans.
To see Taker in the Rumble would have been a very big deal, but I can understand that if he was booked in the match, WWE would have advertised it as a major selling point for the pay per view. It makes sense, especially considering that Undertaker usually equals higher ratings, and a bigger buyrate for the event.
But, if it was not in the cards for Taker to actually compete in the Rumble, why not just have the guy there, to make a surprise appearance?
As soon as Sheamus pointed to the Wrestlemania logo after winning the Rumble, the bells could have rang out, and Johnny Cash could have filled the arena.
Undertaker, on stage, giving Sheamus his infamous throat slash move, signaling the beginning of a feud that would lead to the grandest stage of them all in Miami.
One of the reasons I feel this would have worked extremely well is the fact that every year we get the story of Taker's undefeated Wrestlemania streak, and then we inevitably get the Superstar who steps up to challenge him.
Triple H did it last year, Shawn Michaels did it the two previous years, and the list just keeps growing longer. It's so expected at this point, that we are pretty much just sitting around, anticipating who will be the next man to "rest in peace."
I for one say, why not have Taker take the fight to the other WWE Superstars? Why have him wait for a challenge, and just have him be the guy to throw down the gauntlet himself this year?
It would be a twist, something unexpected, and would no doubt cause quite the stir among WWE fans all over the world.
The cold hard fact, however, is that the Royal Rumble is in the books, and now we're moving on. But, again, if Undertaker is going to work Wrestlemania, as we all expect he will, then I believe the groundwork needs to be laid right now.
If not, then it may end up feeling just like last year, when it seemed as though he faced Triple H because WWE could not write anything else for him.
All I want is a real storyline for the Deadman, something for fans to sink their teeth into, and follow, all the way to the big show in April. That's my take. What's yours?
****MASSIVE UPDATE!!!!!!********
Yes, Taker DID make his return, but it happened on Monday Night Raw! Are we at the Roundtable plugged in, or are we just lucky? Hey, I'll take luck any day of the week, that's a streak that I can really get into!
Most recent updates:
This article is
What is the duplicate article?
Why is this article offensive?
Where is this article plagiarized from?
Why is this article poorly edited?