How the Most Unexpected Heroes in Super Bowl History Fared After Big Game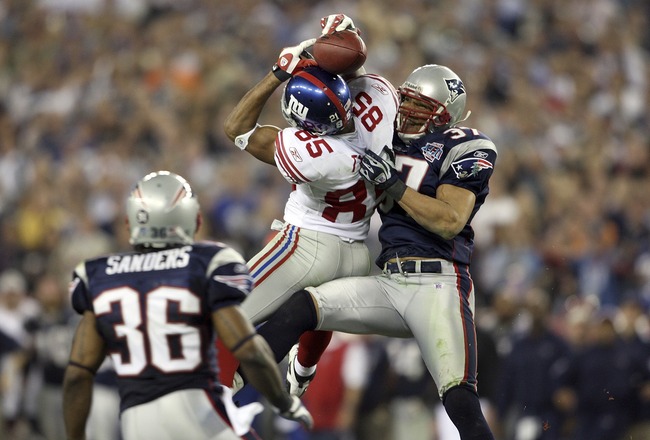 Andy Lyons/Getty Images
With Super Bowl XLVI only days away, everyone wants to know who is going to be the hero of the biggest game of the season. There simply isn't another championship game that produces unexpected heroes quite like the Super Bowl.
But what happens to those unexpected heroes after their big moments? In a perfect world, they'd build off their incredible moment and end up in the Hall of Fame.
Unfortunately, the world isn't perfect.
Let's take a look at how the most unexpected heroes in Super Bowl history have fared after the big game.
Desmond Howard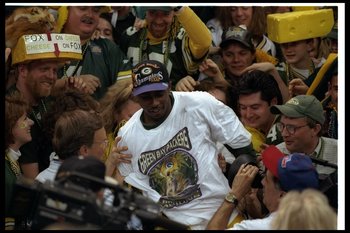 Al Bello/Getty Images
Reason Why He's an Unexpected Hero
When Desmond Howard joined the Green Bay Packers, he instantly made an impact on special teams. In fact, he was so good that during Super Bowl XXXI, he recorded 244 combined return yards and a touchdown.
That tied a Super Bowl record and made Howard the first-ever player who played solely on special teams to bring home the Super Bowl MVP award.
What Happened After the Big Game
After the Super Bowl, Howard signed a gigantic contract with the Oakland Raiders, but he was never really the same. He went from the Raiders back to the Packers and ended his career with the Detroit Lions.
He's now an extremely successful broadcaster for ESPN's College GameDay.
Dexter Jackson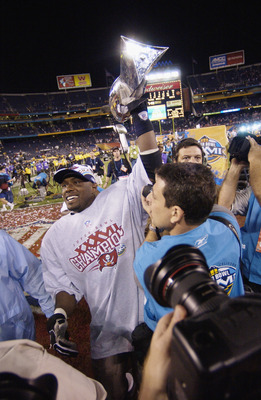 Doug Pensinger/Getty Images
Reason Why He's an Unexpected Hero
Dexter Jackson's two interceptions during Super Bowl XXXVII earned him MVP honors. Those two interceptions in one postseason game were one-eighth of his career regular-season total for interceptions.
If that's not stepping it up in the biggest game of your life, then I don't know what is.
What Happened After the Big Game
Jackson left the Tampa Bay Buccaneers after their Super Bowl victory and went to play for the Arizona Cardinals. In his first year with the team, he had a career year.
However, after that 2003 season, everything went downhill for Jackson. He went back to Tampa Bay for two years and then to the Cincinnati Bengals. He couldn't stay healthy for either team.
In 2009, Jackson moved to the UFL and continues to play for the Virginia Destroyers.
James Washington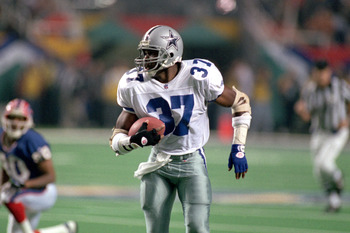 George Rose/Getty Images
Reason Why He's an Unexpected Hero
We'll start with the most obvious reason why he was an unexpected hero, which is the fact that he wasn't even a starter for the Dallas Cowboys during Super Bowl XXVIII.
James Washington was a nickel cornerback, but because the Buffalo Bills commonly used three-receiver sets, Washington saw plenty of playing time. He made the most of his time on the field by recording 11 tackles, one interception, one forced fumble, one fumble recovery and a touchdown.
What Happened After the Big Game
Not much happened for Washington after that game. In 1994, he became the starter for the Cowboys, but he didn't do much.
The year after that was his last in the league, and he only lasted 12 games for the Washington Redskins.
He now co-hosts a radio show.
Mike Jones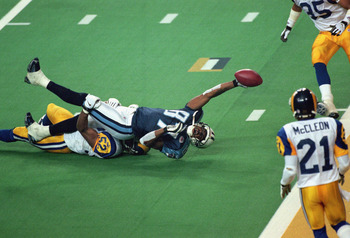 Tom Hauck/Getty Images
Reason Why He's an Unexpected Hero
One tackle.
Not many professional football players can stake their fame on one single tackle. But when Mike Jones wrapped up Kevin Dyson at the 1-yard line to preserve the Super Bowl victory for St. Louis, he instantly became a hero.
It took Jones a while to get things going in the NFL, but during the St. Louis Rams' run to Super Bowl XXXIV, he had a career year.
What Happened After the Big Game
Super Bowl XXXIV was the last season that Jones played for the Rams. He also played for the Pittsburgh Steelers and Oakland Raiders before calling it quits in 2002.
He is now the head coach of a football team in Jefferson City, Mo.
Timmy Smith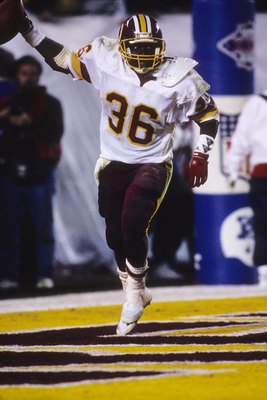 George Rose/Getty Images
Reason Why He's an Unexpected Hero
There simply isn't a more unexpected Super Bowl hero in NFL history than Timmy Smith. This fifth-round running back had 29 carries for 126 yards during the 1987 regular season.
In Super Bowl XXII, he had 204 rushing yards and two touchdowns. Those 204 yards are a Super Bowl record, by the way.
What is crazy is that he didn't even win MVP honors; that went to Doug Williams of the Washington Redskins, who threw for 340 yards and four touchdowns.
What Happened After the Big Game
Smith's story after his heroism is a rather sad one. He struggled with injuries and retired in 1990 after only three seasons in the NFL.
In 2005, Smith was arrested on drug charges.
David Tyree
Doug Pensinger/Getty Images
Reason Why He's an Unexpected Hero
The only way you wouldn't know who David Tyree is is if you've been living in a small cave for the past five years. The catch with his head is one of the greatest single plays in NFL history.
That catch kept a late drive alive for the New York Giants, who ultimately defeated the previously undefeated New England Patriots in Super Bowl XLII.
What Happened After the Big Game
That amazing catch that Tyree made was the last reception he ever made in an NFL game. He fought injuries before retiring in 2010.
He now holds a football against his head wherever he goes so people recognize him.
Keep Reading