10 Most Undeserving MVPs in Super Bowl History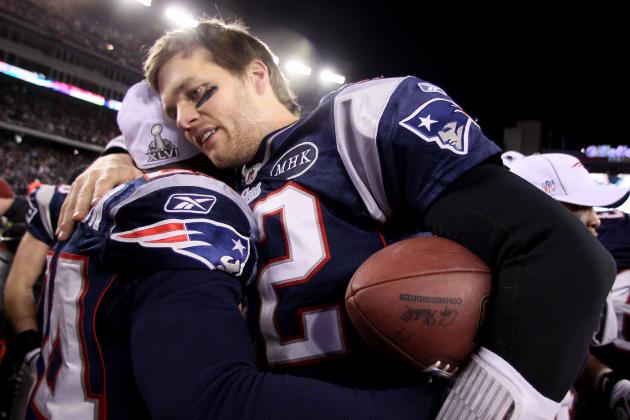 Elsa/Getty Images

The Super Bowl MVP is one of the few major sports awards that fans actually help decide.
During the Super Bowl, fans will vote on the game's most valuable player, and though the fans account for only 20 percent of the vote tally, they do still make an impact.
But whenever people vote on something, there are mistakes. Many past Super Bowl MVPs were undeserving of the award.
With a Super Bowl MVP being awarded every year since 1967, there were obviously some mistakes.
Which mistakes made the top 10?
Begin Slideshow

»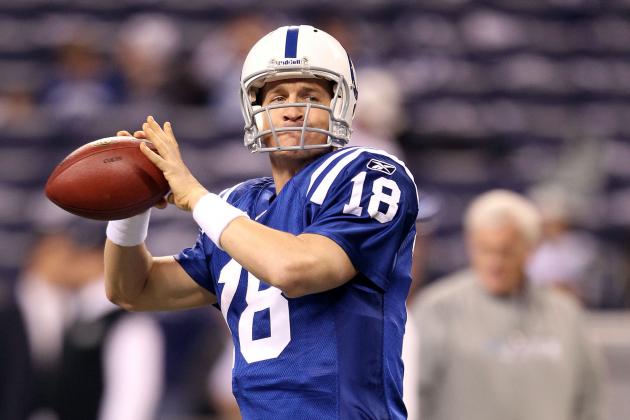 Andy Lyons/Getty Images

Peyton Manning is one of the all-time greats, and he earned his numerous regular-season MVP awards, but his Super Bowl MVP was not at all deserved.
Manning passed the ball 38 times for an unimpressive 247 yards while also throwing a touchdown and interception.
Does this sound like an overly valuable performance?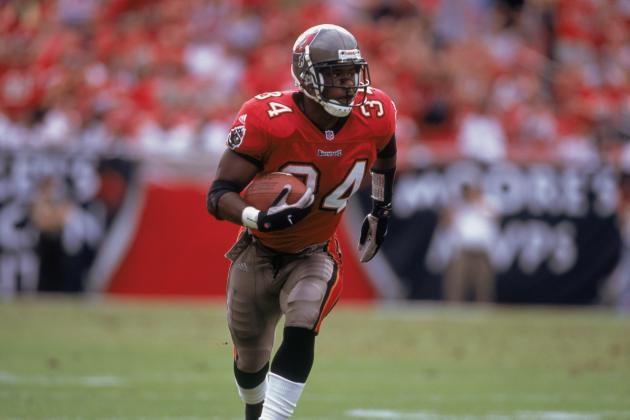 Andy Lyons/Getty Images

This one really doesn't make sense.
Both Dexter Jackson and Dwight Smith intercepted two passes for Tampa Bay, but there was one staggering difference.
Both of Smith's picks went back for touchdowns.
Smith scored 12 points by himself, while Jackson's two interceptions set the Buccaneers up to score exactly three points.
It's impossible to justify naming Jackson the MVP over Smith.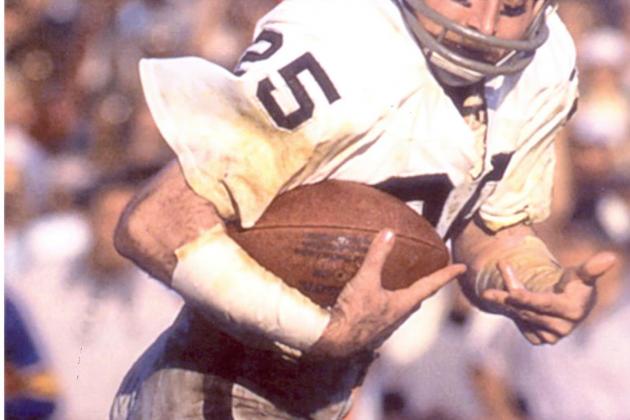 One of the best wide receivers to ever play the game, Fred Biletnikoff produced unheard-of numbers in the '60s and '70s.
His Super Bowl performance wasn't one of his best games, though.
In Super Bowl XI, Biletnikoff caught four passes for 79 yards. Not a bad game by any means, but without any touchdowns, it certainly was lackluster and not MVP-worthy.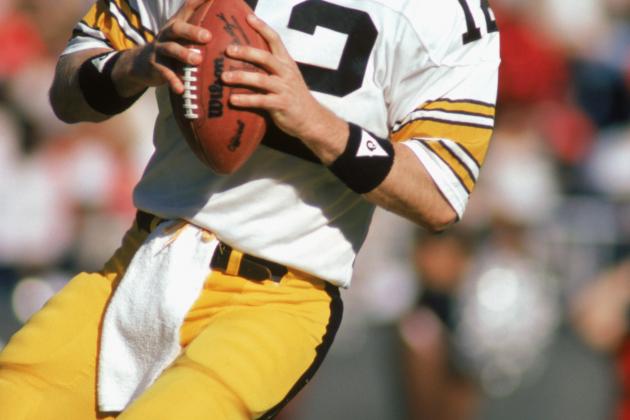 Scott Cunningham/Getty Images

In Pittsburgh's victory over the Los Angeles Rams, Terry Bradshaw threw for 309 yards and two touchdowns. Clutch performance, right?
Wrong.
Bradshaw also surrendered the ball three times by throwing interceptions. These three picks cancel out the positives of Bradshaw's performance and then some.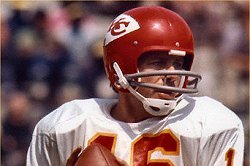 The Kansas City defense deserved this MVP award, as they held the Vikings to 266 yards and a touchdown while forcing five turnovers.
But no, Len Dawson won the award. For what?
Not much, apparently.
Dawson threw for 142 yards and a touchdown and also tossed an interception. The Chiefs also had to settle for two field goals inside the red zone.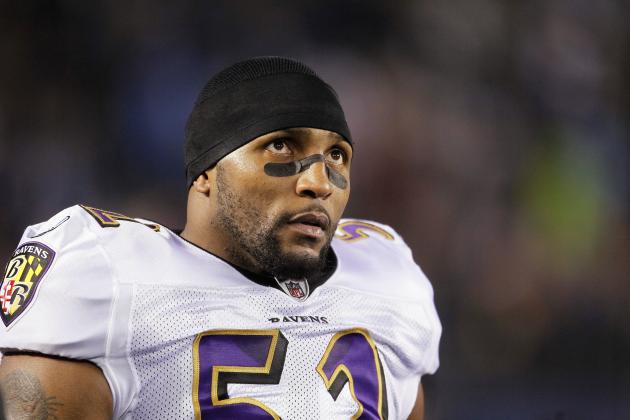 Jeff Gross/Getty Images

In 2000, Ray Lewis put together one of the best defensive seasons in history.
His Super Bowl performance wasn't nearly as impressive.
The future Hall of Famer recorded just three tackles in the game.
Lewis's impact definitely goes beyond the stats, but no player with such a lackluster performance deserves an MVP award.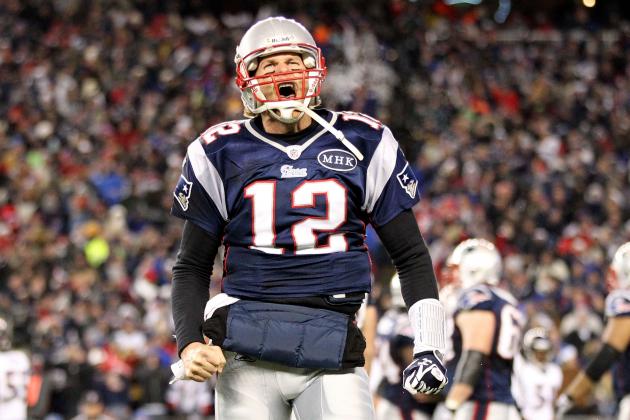 Jim Rogash/Getty Images

Tom Brady has won two Super Bowl MVPs, and one—the 2002 version—was undeserved.
Yes, Brady put together one clutch drive to secure victory for the Patriots, but he threw for just 145 yards on the game.
If Brady had thrown for twice as many yards, he probably would have been deserving. But 145 yards—and one touchdown—doesn't seem like an award-winning performance.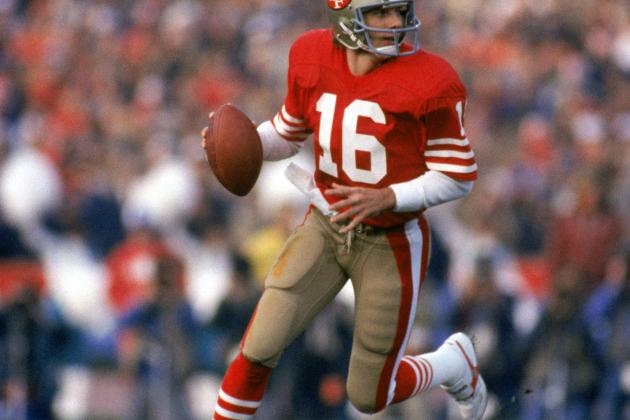 George Rose/Getty Images

Super Bowl XVI was a defensive win for the 49ers. Five Cincinnati turnovers ignited the San Francisco offense, leading to 26 points.
However, Joe Montana did not lead the team to the victory. The legendary quarterback threw for a meager 157 yards against a not-so-great pass defense.
This game certainly works in favor of the supporting-cast argument for Montana's multiple Super Bowls.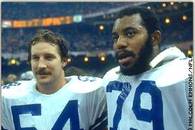 This isn't so much about the production of the two players as much as it is the concept of co-MVPs.
Can't we be a little decisive?
Randy White and Harvey Martin forced a combined five turnovers, so they certainly impacted the game. And Roger Staubach was nothing special in this one, so he wasn't worthy.
But can't we just pick one of the two guys?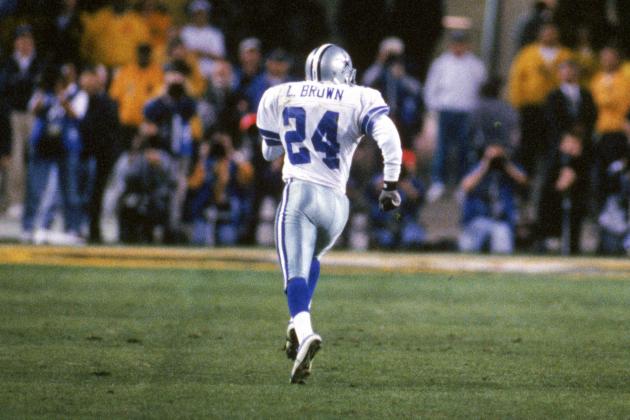 George Rose/Getty Images

The highlight of Larry Brown's career was his two interceptions in Super Bowl XXX.
Brown entered the 1995 season having done almost nothing throughout his career, and he continued that trend after winning Super Bowl MVP.
Really, Brown's performance wasn't all that unworthy. He recorded two interceptions in a boring game. But his otherwise disappointing career makes him a pretty bad MVP winner.