2012 NFL Draft: 5 Big-Name Players Who Could Experience Draft-Day Falls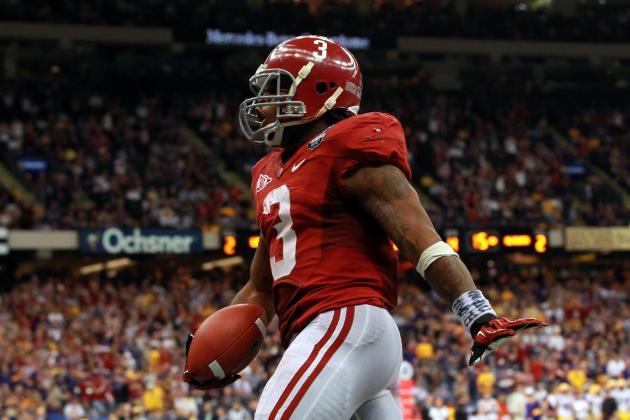 Ronald Martinez/Getty Images

Every year, we see some of the biggest names in the draft fall pick after pick and many are left to wonder how in the world players like Da'Quan Bowers and Ryan Mallett could have been so overvalued by even the most respected mock drafts.
Very often, a draft-day fall is warranted and other times it results in a great steal for some lucky NFL team. Concerns about character, durability, schemes run in college and general concerns about a player's talent can all result in a unforeseen fall.
Here are five players that you should monitor leading up to the draft because they could potentially fall to your team when you may have thought they'd be off the board 20 picks earlier.
Begin Slideshow

»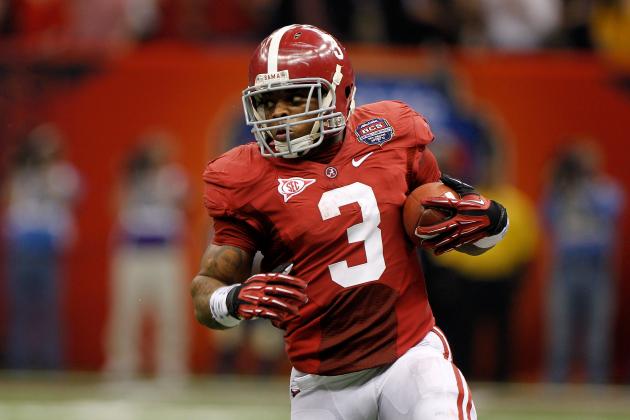 Chris Graythen/Getty Images

Running backs suffer draft-day falls as severe as any other position; especially in the current state of the NFL. Teams are looking less for skilled backs and looking harder for offensive linemen that can make an average running back look great.
Richardson is a fantastic prospect, but he has enough weaknesses to fall outside the top 10. He could potentially land with Cleveland at the fourth spot, but could go as low as 11th to the Chiefs, who would be getting a great bargain at that pick.
Ultimately, Richardson's fall may be out of his control. He's a top five talent, but sometimes talent cannot be enough to persuade an NFL team to spend a top pick on you; there must be a team that can use your help most.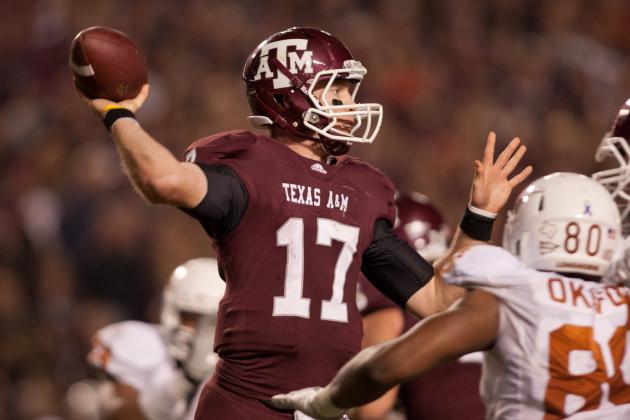 Darren Carroll/Getty Images

Last year, we saw a long run on quarterbacks being drafted in the first round, but as quickly as they can rise, quarterbacks can fall as well; as we saw with Ryan Mallet who fell some two full rounds further than some projected.
Tannehill is nowhere near a finished product and will not be ready to play in the NFL for some time. Any team drafting him in the first round would be making a huge leap of faith that he could commit to becoming the future of their franchise—and even then, it's questionable whether or not he has the talent to become a franchise quarterback.
Tannehill will be unable to participate in most of the pre-draft festivities due to a broken foot, which has given Nick Foles, Kirk Cousins and Brandon Weeden the chance to surpass him. His final draft position will rely more on the performance of those three leading up to the draft.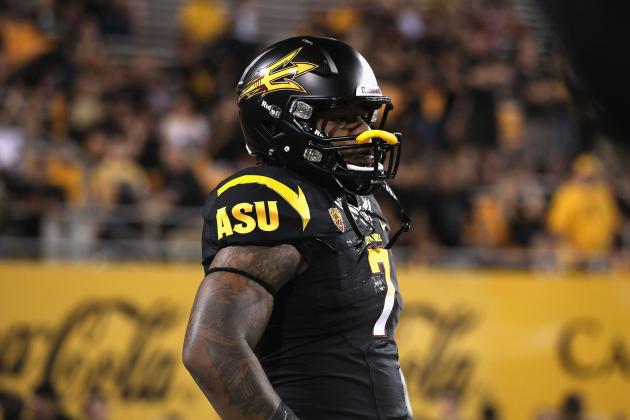 Christian Petersen/Getty Images

Burfict has supreme talent, but the more that general managers think about his lack of discipline and the headaches that Ndamukong Suh has caused in Detroit or James Harrison in Pittsburgh, the less likely they will be to take a chance on him.
Burfict passes the eye test; he's 6'3", 250 and very defined. He's also extremely athletic and has the upside to be the next Ray Lewis. However, he's been unable to rein in his temper and when he has tried to play under control, his production has suffered.
It will be extremely important that Burfict score well on his interviews at the combine, because as of now, NFL teams have more questions than answers about his attitude. If he can prove that he's grown mentally, a team will take a chance on him near the middle of the first round. If he doesn't, Day 2 looks like a possible destination.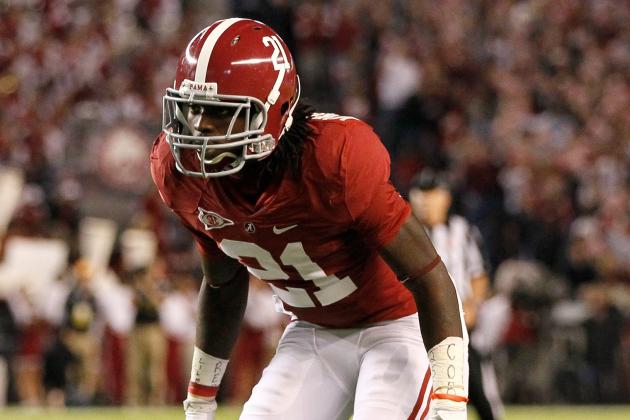 Kevin C. Cox/Getty Images

Dre Kirkpatrick looked like a surefire top pick come April, until his recent arrest for marijuana possession had him sliding down draft boards. At one point, Tampa Bay and Carolina looked like the lowest that he would last, but teams will look at him a little more critically now that some character flags have been raised.
Kirkpatrick can contribute to any defensive scheme, which should prevent him from falling past the halfway point in the first round, but that's nearly 10 positions lower than I would have projected him to go before his arrest.
Of course, Kirkpatrick was a well-respected teammate and hard worker at Alabama, so if a team discovers that his arrest was an overblown incident, they could viably pull the trigger earlier on.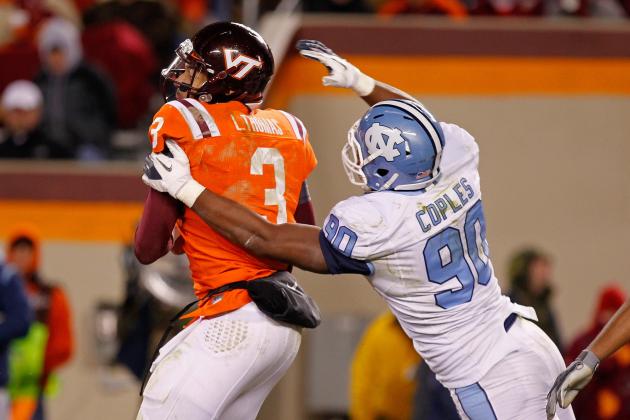 Geoff Burke/Getty Images

Coples' stock has fluctuated as much as any elite prospect in this draft class, which makes me question where he might land once the draft arrives. Teams can't help but drool over his talent when his motor is running, but it's the negative film that will linger in their minds come time to make a decision on draft day.
Coples has been questioned for a lackadaisical attitude during his stay at UNC and if word gets around that he's not committed to becoming a professional player, he could slip drastically. Some projected the defensive end as a second-round pick before reports that he's matured during the offseason.
However, teams will have to overlook a lack of production in college and an overconfident personality to take the chance that he can fulfill his potential as a great 4-3 pass-rusher.