WWE Monday Night Raw (1/30/12) Live Blog: Royal Rumble Fallout and More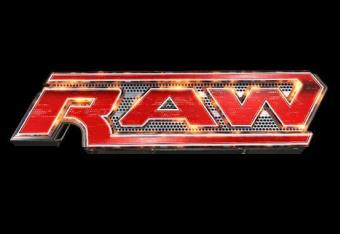 Hey, Bleachers, this is the live blog for the Jan. 30, 2012 edition of the WWE Monday Night Raw SuperShow.
Last night, the Royal Rumble had no shortage of surprises, and had a great impact on this year's road to WrestleMania. The final two men left standing in the ring were Sheamus and Chris Jericho, and after plenty of close calls, Sheamus finally sent Y2J crashing to the floor with with a Brogue Kick.
There has been mixed reaction to Sheamus winning the Rumble, but regardless of what you think of the "Great White", he's going to WrestleMania.
CM Punk successfully defended his WWE Championship against Dolph Ziggler, having to deal with plenty of referee shenanigans. In fact, Punk had to beat Ziggler multiple times before he finally got the three count.
Daniel Bryan retained his World Heavyweight Championship against Mark Henry and The Big Show, escaping the cage due to Big Show's grip giving out and dropping him as he attempted to lift him back into the cage with one arm.
Chris Jericho has teased that he has something to say tonight on Raw, and CM Punk has played along with it, asking if someone has something to say tonight. Could something spark off between these two? Also, John Laurinaitis will be evaluated by Triple H tonight to see whether or not he's a fitting Interim Raw GM.
Join in on the live discussion with us here in the comment section once the show begins.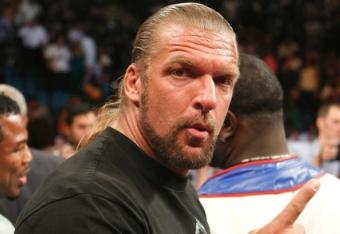 John Laurinaitis reluctantly comes out, looking pretty miserable. The "goodbye" chants start up again. Laurinaitis says that he isn't nervous because he knows the fans have appreciated his actions. He says ratings are up from this time last year.
He talks about self evaluations, and how he always gave himself high scores, and Triple H cuts him off and makes his entrance.
They shake hands, and Triple H says that this is really simple, he's been watching him. Trips says he thought Laurinaitis might do a pretty good job since he's spineless and gutless, and not very swift. Instead, he was no different than anyone else, actually, he was quite worse.
Laurinaitis tries to play it like he's been a good GM, but Triple H shuts him down and says that all Laurinaitis has tried to do is make himself the star.
Triple H talks about how when Vince, himself, and now Laurinaitis have let personal issues cloud their judgement. Laurinaitis says he'll do anything to keep his job. Triple H says that's incredibly vague. He says if Laurinaitis apologizes and the fans buy it, he'll keep his job. Laurinaitis apologizes his little heart out. The crowd boos him like mad.
Triple H says he doesn't think that'll work, and now comes up with a gauntlet match like Laurinaitis made Punk go through. Triple H then says that Vince had a great tactic, the kiss my ass club. Laurinaitis says that he doesn't have to prove his loyalty, Triple H says he does.
Laurinaitis pulls out some chapstick, and gets on his knees. Triple H acts like he's going to do it, then just laughs at him, and says he'd not let Laurinaitis put his lips anywhere near him. Triple H came out here for one reason, to do what needs to be done.
The board has told Triple H that he can come back and run Raw any time, and he begins to wish Laurinaitis the best of luck in his...
The Undertaker's gong hits, and the lights go down, Triple H drops the mic. Here comes the dead man!
Once Undertaker makes it to the ring, he locks eyes with Triple H, and they stare each other down. It's a long and tense moment, then Undertaker looks up at the WrestleMania sign, then back at Triple H. He does the throat slit to him, he looks at the Mania sign, and back a Triple H again. Trips pats his shoulder and leaves. Triple H pauses at the top of the ramp, then goes backstage. The show ends with Undertaker standing in the ring.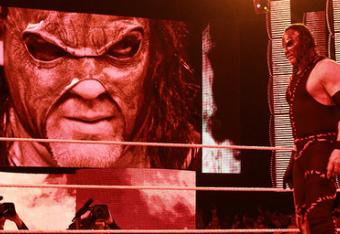 Eve Torres vs. Beth Phoenix:
Eve Torres is selling being bothered by what happened with Kane and Zack Ryder last night. Beth hits her with the Glam Slam almost instantly.
Beth Phoenix def. Eve Torres via Pinfall
Kane comes on in a taped promo, he asks Eve how it feels that all of this is because of John Cena failing to embrace the hate. He says he's going to use Eve as a conduit to pass on his message that Cena can't beat him, or The Rock, until he embraces hate.
Kane shows up behind Eve, and she panics, John Cena comes out, he and Kane start to brawl.
Cena attacks Kane with the steel steps, and has a smirk on his face. He tells Kane to get up, and he hits him with it again. Cena preps the announce table to put Kane through it. Cole sells this by asking when the last time we've seen Cena like this.
Cena hits him with a mic, and says we're going to have a party up in here (seriously?). He's about to put Kane through the table with an Attitude Adjustment, but Kane slips away through the crowd after getting away.
To answer Cole's question, the last time we saw this was when he attacked Jack Swagger just a couple of weeks ago...
Laurinaitis is coming out next.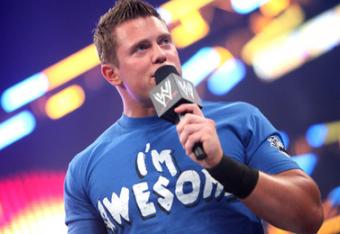 R-Truth is on commentary for Kofi vs. Miz. Miz comes out and cuts a promo about how Kofi got buzz for his handstand last night, but you don't hear about how Miz lasted the longest in the Rumble. Miz says that his road to main event WrestleMania is taking a detour, but he'll win at Elimination Chamber.
Kofi Kingston vs. The Miz:
This is a great match to build legitimacy for Kofi. After a series of near finishes, Kofi hits the Trouble in Paradise, and gets the pin. Looks like Kofi has definitely survived Evan Bourne's downfall.
Kofi Kingston def. The Miz via Pinfall
David Otunga walks up to John Laurinaitis backstage, and after Johnny Ace accuses him of being after his job (paranoid much Johnny?) Otunga says he's happy in his position, and wishes him luck.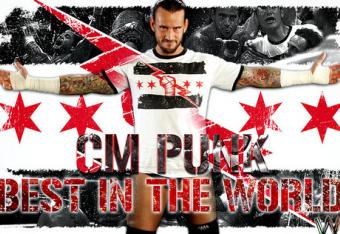 CM Punk vs. Daniel Bryan:
They shake hands to start the match, and tie up early. This has some serious potential.
Daniel Bryan is in control early, and the crowd explodes as Punk tosses him clean over the top rope. They brawl outside of the ring, and Bryan tosses Punk into the crowd. Punk makes it back to the ring at the count of nine.
The crowd "Woooo!"s as Punk chops Daniel Bryan's chest. I've noticed that Michael Cole is easing up on Bryan, I don't need to spell out what that means.
Bryan backflips off the turnbuckles to avoid Punk, they run the ropes and both go for a crossbody, and crush to the mat, taking us to commercial break.
We return to find Daniel Bryan working Punk's arm, and Bryan showboats a little. Punk catches Bryan as he climbs the top rope, he joins him up top, yells in his face "best in the world" and hits a hurricanrana. The crowd eats it up.
Punk hits the high knee and bulldog. Punk calls for the GTS, Daniel Bryan avoids it and runs out of the ring. Punk takes him out with a baseball slide, but Bryan catches him with a forearm as Punk goes for the dive. Punk kicks out after eating a missile dropkick.
Bryan nearly gets a pin after flooring Punk with a kick to the head while he was down. Bryan stands, smirking. Bryan takes Punk to the top rope, but Punk knocks Bryan down with a headbutt. Punk hits the flying elbow drop, but Bryan kicks out.
Punk goes for the GTS, Bryan turns it into a rollup. Bryan looks for the LeBell lock, but Punk escapes. Punk sends Bryan rolling out of the ring after a roundhouse kick to the head.
Chris Jericho runs out, and throws Bryan into the barricade, then goes in the ring and hits Punk with the Code Breaker.
Daniel Bryan def. CM Punk via DQ
Time to get excited people!
Mike Tyson is announced as the Hall of Fame inductee.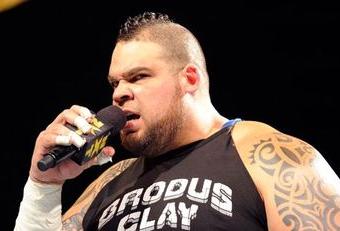 Brodus Clay vs. Tyler Reks:
Brodus' entrance includes a disco ball above the ring now. I love it.
Brodus crushes him with the What Da Funk and that's a wrap. Great shot of the crowd dancing as he celebrates.
Brodus Clay def. Tyler Reks via Pinfall
Backstage, CM Punk is lacing up his boots and Daniel Bryan walks up. Punk says he doesn't think a lot of people know what a Vegan is. Bryan explains it, then says that not a lot of people know what straightedge is either. Punk explains it, and says that he doesn't go around claiming to be a role model either...just the best wrestler in the world.
Their match is coming up next.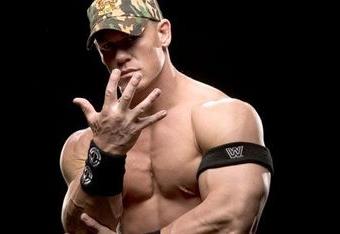 We're treated to a short video package reminding us that we're 62 days away from WrestleMania. Then, we get a recap of Kane vs. John Cena from the Royal Rumble.
Then, John Laurinaitis goes around back stage greeting people, William Regal and Curt Hawkins make an appearance. Back to commercial.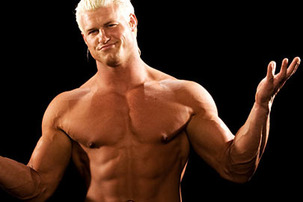 Randy Orton vs. Dolph Ziggler:
Wade Barrett is watching from a VIP skybox in the arena, Barrett tells Josh Matthews that this week on SmackDown, he's going to do something far worse than throw him down a flight of stairs. I'm all for trying new things, but getting him on the commentary team is far more logical.
After no shortage of show off antics, Orton hits a superplex, but Ziggler kicks out. Orton hits his powerslam after a series of clotheslines, and looks for the hanging DDT. Ziggler escapes and sinks in the sleeper hold.
Orton gets away, and rolls up Ziggler, no dice there. Ziggler hits the inverted leg drop, but can't get the three count. Hanging DDT by Orton as Vickie Guerrero screeches at ringside. Orton follows up with the RKO, and gets the pin.
Randy Orton def. Dolph Ziggler via Pinfall
There's a Hall of Fame announcement coming tonight, probably Mike Tyson.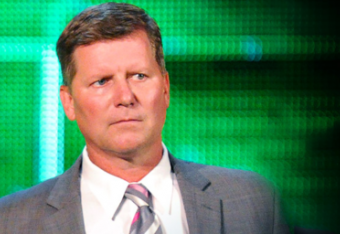 John Laurinaitis comes out to get us started, he's shaking hands and acting like he's a friend of the fans. The crowd fires back with a short "you suck" chant. They remind us that Sheamus won the Royal Rumble last night, and tease that he'll reveal what title he'll challenge for at WrestleMania tonight.
Laurinaitis grabs the mic and says that he's made mistakes like anyone else, but never made the same mistake twice. He's confident that he'll be named the permanent Raw GM after tonight. He kisses up to Triple H a bit, calling him one of the greatest of all time.
He just called "Elimination Chamber" the "Elimination pay-per-view". He now names off what Superstars will be in the Elimination Chamber match for Raw.
Kofi Kingston, CM Punk, Dolph Ziggler, The Miz, R-Truth, and Chris Jericho are the participants.
Laurinaitis is stumbling all over his words. He's either playing nervous, or just really sucks tonight. The commentary team is playing up that he's just that nervous.
Beth Phoenix defends her title against Eve Torres, The Miz faces Kofi Kingston, and CM Punk will face Daniel Bryan tonight.
CM Punk comes out and leads the crowd in a "Na na na na, hey hey hey, Goodbye" chant, then joins Laurinaitis in the ring. He then chants it in Johnny Ace's face, and says "Goodbye clown shoes."
Laurinaitis asks for an apology because he called his match down the middle last night, Punk just insults him. Punk says that Laurinaitis has been hilarious, and is impressed with his ability to "suck and blow at the same time". He can't wait for Triple H to fire him.
Johnny Ace offers to shake Punk's hand to put their differences aside. Punk asks if he's sleepy, because the only reason he'd want him to take his hand, is if he wanted to go to sleep. Daniel Bryan comes out.
Bryan asks if they both remember him, and tells them no one cares about their petty differences. Last night, when they were worried about themselves, he was busy defending his World Heavyweight Championship. He doesn't think they realize the magnitude of his accomplishment last night.
Bryan tells Punk that compared to what he went through last night, Punk isn't much of a challenge. Punk says he's right, all Punk is is the best wrestler in the world. Bryan says he isn't just a wrestler, he's a role model.
Bryan and Punk start to get tense, Punk says Laurinaitis is just trying to stir up trouble, and they simply need to focus on putting on the best wrestling match in the world. Sheamus comes out now.
Sheamus reminds everyone that he's the winner of the 2012 Royal Rumble. He gets in Punk and Bryan's face, telling them that he'll be challenging for one of their titles at WrestleMania. After a dig at Laurinaitis, he leaves.
Punk and Bryan reluctantly shake hands. Randy Orton vs. Dolph Ziggler is coming up next.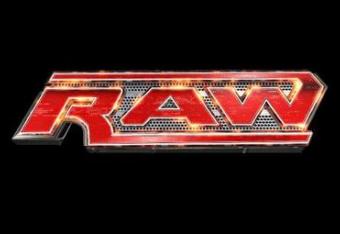 WWE Monday Night Raw is live! Coverage of the opening segment coming up next.
This article is
What is the duplicate article?
Why is this article offensive?
Where is this article plagiarized from?
Why is this article poorly edited?