WWE Devil's Advocate: Why Sheamus Should Have Won the Rumble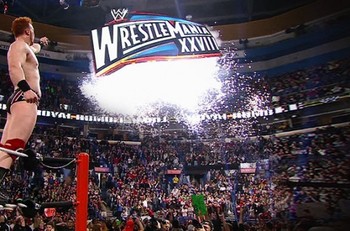 Wrestling fans all over the world watched the Royal Rumble last night, with the last two participants being "The Great White" Sheamus and Chris Jericho.
The two spent several minutes in the ring alone trying to eliminate one another while fans were certain that Chris Jericho would prevail and win—earning himself a shot at one of the championships at WrestleMania.
This made sense for a lot of reasons. Jericho had been silently hyping his return for weeks, and guaranteed "the end of the world as we know it," at the Royal Rumble. Other reasons include Jericho being the obvious opponent for CM Punk at Mania, and Jericho (who has won almost every title in the WWE) finally winning a Royal Rumble.
To the surprise and chagrin of many fans, Jericho was eliminated by Sheamus, and Sheamus earned himself a main event match at WrestleMania.
Today, the Internet has countless blogs and articles saying why this was a horrible decision by WWE, how they have no clue what they are doing and how Jericho has become the worst comeback in recent history.
Playing devil's advocate, lets give some reasons why this was the right choice by WWE, and why Jericho can recover...
Sheamus Is a Great Wrestler...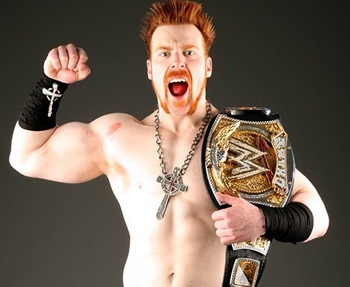 Everyone is complaining about how Jericho didn't win, but no one is paying attention to the fact that a great, young wrestler did win!
Sheamus may not have been every fan's first choice for winning the Rumble, but he is definitely not the last.
He is a better option than most of the roster who are either injured or can't put on a great match (i.e. Mark Henry, Randy Orton, Great Khali).
Sheamus has main event caliber, decent mic skills and puts on great matches. He also needed something big to go from mid-carding back to a championship contender, and the Rumble was it.
Daniel Bryan Needed a Mania Opponent...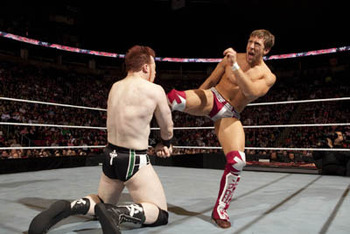 Daniel Bryan/Mark Henry/Big Show has definitely run its course. Big Show is helping to turn Bryan heel, but Bryan needs to have matches with opponents who are more his size and can compliment him in the ring.
Sheamus and Daniel Bryan had a great feud back when they were competing for the United States championship—and this has the same potential—but now has Sheamus as the face and Bryan as the heel.
Fans shouldn't worry about Sheamus facing CM Punk at WrestleMania—the two are both faces who don't have much of a history. The WWE has screwed up some things, but they are consistent with face versus heel at WrestleMania.
Jericho Was Too Predictable...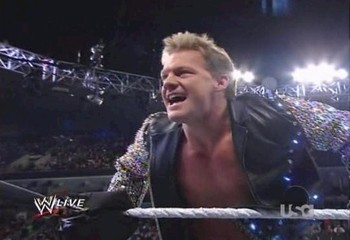 Chris Jericho winning the Rumble was almost a guarantee before the event. If he had won, it would have made fans just as mad that the storyline was "predictable."
Chris Jericho hasn't done anything substantial for wrestling in years. Handing him the shot at a WrestleMania main event would have been boring and would have made the Rumble match seem pointless.
WWE decided to throw the fans a curveball, which has us all talking about the Rumble match.
Whether you are extremely happy for Sheamus, or furious at WWE for screwing Jericho, chances are you will be watching Raw tonight and boosting their ratings.
Jericho Has Something to Be Angry About...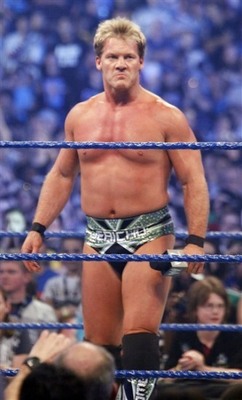 Jericho has been back for a month now, and in that time, he had not wrestled or really interacted with any other superstars before the Rumble match.
Jericho is great, but he needs to work with others to reach his full potential.
Jericho guaranteed "the end of the world." Now that he disappointed fans by losing the Rumble, he has to prove his greatness with matches, promos and storyline feuds in the upcoming weeks.
This will not only give Jericho more to do on Raw, but will also give depth to his character and be a chance to make him a full heel instead of a tweener.
Chris Jericho is one of the best wrestlers, best speakers and best at storylines in the WWE. He knows what he's doing—just have faith in him.
Conclusion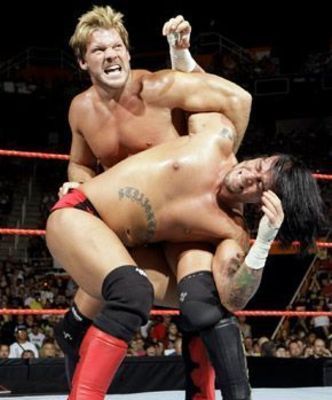 So what do you think?
Are these points valid or am I as nuts as George "The Animal" Steele?
What do you hope will happen on Raw tonight?
Comments always appreciated.
Keep Reading