January Transfer Window: Did These 10 Under-Pressure Managers Do Enough?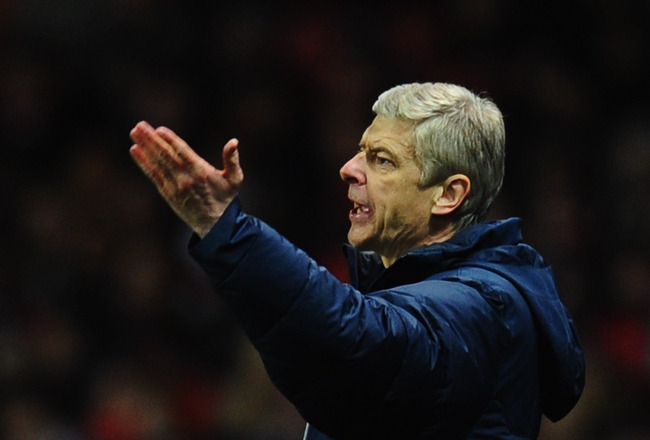 Mike Hewitt/Getty Images
Management is always a tricky deal. In world football, a poor run of results can have some managers in the hot seat.
Some end up getting sacked while some get a chance to turn things around, and sometimes they end up doing just that.
The transfer window can provide managers with a get-out-of-jail-free card, provided they make the right decisions.
The managers on this list all come from different leagues and have been with their clubs for varying amount of times. Let's take a look at some of them and decide if they did enough for their teams.
Arsene Wenger, Arsenal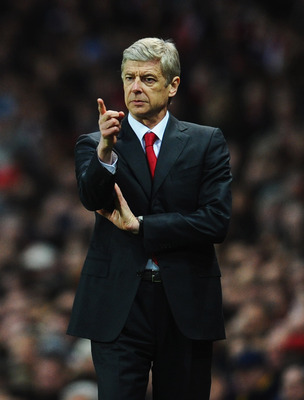 Mike Hewitt/Getty Images
Under Pressure: Things turned out okay in the end against Aston Villa, and Arsene Wenger will feel that justifies his decision not to sign any players.
The Gunners have been hot and cold this season, and if a Champions League position is the goal then Arsenal has a tough road ahead. The FA Cup is not a certainty, and a tough two-legged tie against Milan awaits in the Champions League.
New Signings: Thomas Eisfeld
Verdict: No, Wenger did not do enough but he will stay on as always.
In truth, the Gunners are missing players, but Wenger's decision to wait on their various return dates may have dented Arsenal's Champions League aspirations.
If the injury setback to Jack Wilshere is long-term, Wenger will rue not getting some sort of reinforcement in place. Even if Wilshere returns, there is the possibility of him being off-form and unable to help. Let's hope that doesn't happen.
Wenger took the wait-and-see approach and it may once again end up harming Arsenal's silverware hopes.
Didier Deschamps, Marseille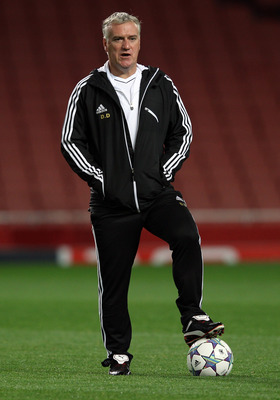 Clive Rose/Getty Images
Under Pressure: Marseille has seen a bit of a resurgence lately, but Didier Deschamps is not out of the woods yet. The French club has been in the Top Three for the last five seasons and they currently stand fifth.
New Signings: None
Verdict: No, he did not do enough.
Deschamps may be confident in his team, but the squad seems somewhat thin. Lucho Gonzalez went back to Porto which lessens the midfield options.
With a tough Champions League tie coming up, things may soon get tougher for the manager. One positive was keeping Loic Remy on board.
Mick McCarthy, Wolves
Ian Walton/Getty Images
Under Pressure: Wolves owner Steve Morgan has apparently given Mick McCarthy a short leash. The club will have to fight it out to stay in the Premiership this season, and they have a very long way to go.
New Signings: Emmanuel Frimpong (Loan), Sebastian Bassong (Loan), Eggert Johnson
Verdict: In terms of signings McCarthy has done a decent job.
He got some great help both in the midfield and defensive areas. Sebastian Bassong and Emmanuel Frimpong are well-known in the Premier League, and despite his young age, Eggert Johnson is an experienced player.
McCarthy was also able to keep Kevin Doyle amidst interest from Everton. The rest of the season will be down to McCarthy's managerial skills.
Frank De Boer, Ajax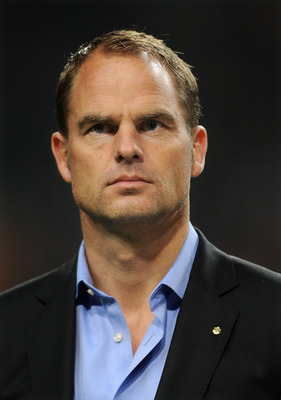 Jasper Juinen/Getty Images
Under Pressure: Ajax returned to the summit of the Eredivisie last year, and both fans and the team may have been hoping for a repeat. Right now, they are seven points behind leaders PSV and tied on points with fifth and sixth place Heerenveen and Feyenoord.
The team has been knocked out of the Champions League and faces a tough Europa league-tie against Manchester United.
New Signings: None
Verdict: Frank De Boer didn't do anything but he didn't really need to.
This Ajax team has enough talent that signings weren't really needed. In that aspect, and in keeping his players, De Boer did enough.
Frank De Boer probably has to do nothing more than get his team to play to its full potential.
Andre Villas-Boas, Chelsea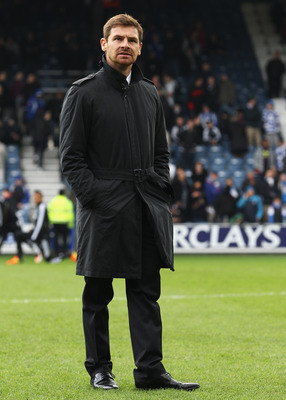 Ian Walton/Getty Images
Under Pressure: Andre Villas-Boas inherited and old but still talented side. The team has struggled adapting to his style of play and that has shown on the pitch. They are still in the Champions League— something that will please Roman Abramovich—but Villas-Boas needs to mount some sort of title challenge.
New Signings: Gary Cahill, Kevin De Bruyne, Patrick Bamford
Verdict: Andre Villas-Boas signed a good defender but still missed out on a creative presence. Chelsea has always had depth but could have benefited from some more fresh blood.
The club was linked with creative players during the window but did not seem interested at all. That could be offset by using players like Florent Malouda more.
Only Villas-Boas and his staff know what his plans are, but it seems strange to keep players that you are not playing and not add reinforcements.
Claudio Ranieri, Inter Milan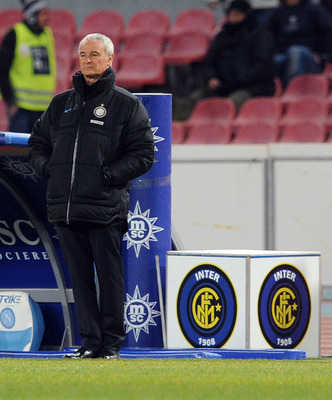 Giuseppe Bellini/Getty Images
Under Pressure: Claudio Ranieri took over the team early in the season, and while he has stabilized them, more will be expected. Inter is currently fifth in the league and nine points away from the top.
New Signings: Angelo Palombo (Loan-to-buy), Fredy Guarin (Loan-to-buy), Juan, Lorenzo Crisetig
Verdict: Yes, Ranieri has done enough.
Claudio Ranieri solidified his midfield and got a talented defensive prospect as well. If the strikers can begin firing in goals, Inter will be back challenging for the title by the end of the season.
They could have still done with more youth, but for now Inter did some good work with these signings.
Steve Kean, Blackburn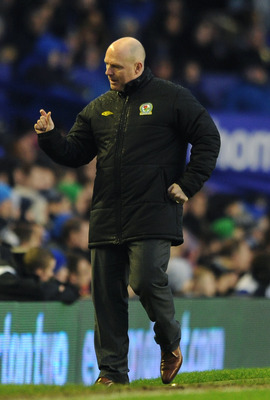 Chris Brunskill/Getty Images
Under Pressure: The fans have been at Steve Kean and the club all season. They are presently one point away from getting out of the relegation zone, but they have been living on the edge.
New Signings: Anthony Modeste (Loan), Marcus Olsson, Bradley Orr.
Verdict: Steve Kean got some signings but it may not be enough. He at least tried to change things, though.
Kean held on to Christopher Samba and Mauro Formica (who attracted interest from Olympiakos at one point).
If Kean can get Samba to concentrate and lead his team, which is reinforced with players, then Blackburn may just save its season.
The only possible problem is the impact of the players that have been brought in. Anthony Modeste seems a decent player from his time in France, Olsson will be linking up with his brother and Orr only has half a season of Premier League play under his belt.
Remi Garde, Lyon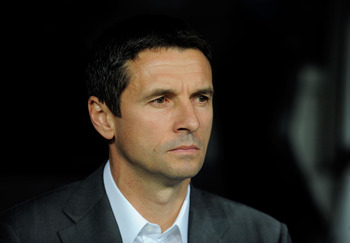 Denis Doyle/Getty Images
Under Pressure: After winning seven straight Ligue 1 titles, Lyon has spent the last few years in the top three positions. This year they are in fourth and are eight points of the pace.
New Signings: None
Verdict: No, he did not do enough.

Lyon could have used some signings but they did not necessarily need them. There were no signings over the summer either, so at least one or two new faces could have changed things in January.
Lyon has some of the most talented players in Ligue 1 but cannot seem to put it together. If the season continues like this, Remi Garde's managerial skills will be questioned.
Robin Dutt, Bayer Leverkusen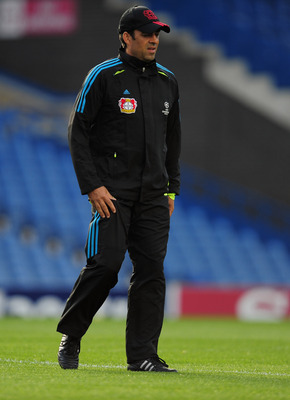 Jamie McDonald/Getty Images
Under Pressure: After last season's second place finish, things were looking up for Bayer Leverkusen. They are not currently in the worst position but things could be better. Leverkusen is in a Europa league spot, but Hannover is breathing down their neck and they are nine points away from a Champions League position.
New Signings: Vedran Corluka
Verdict: No, he did not do enough.
Robin Dutt took over for Jupp Heynckes and did not make many changes to the team. That seems a mistake now.
With a tough Champions League tie looming and the team not doing its best in the league, Dutt should have made some changes.
Manuel Pellegrini, Malaga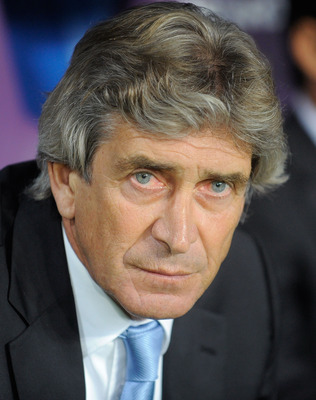 Denis Doyle/Getty Images
Under Pressure: Manuel Pellegrini has been charged with leading Malaga into success both in Spain and Europe. That has not happened yet. The team is in eighth place and the competition is very tight, with only a few points separating fourth place from 11th.
Malaga has not stood up to many of its tests in the league so far and it may be hard to get a European spot.
New Signings: Carlos Kameni
Verdict: No, he did not do enough. Malaga probably should have gotten more than a goalkeeper during the winter.
For all its signings in the summer, Malaga only really got one young near world-class talent in Santi Cazorla.
Carlos Kameni will help shore up one of the worst defenses in the league, but the team has problems scoring too. They could have used help up top.
Keep Reading