UFC on Fox 2: 5 Things We Learned from Evans vs. Davis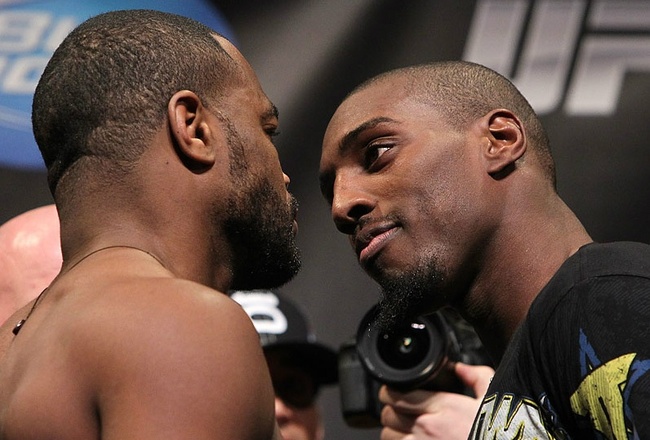 picture courtesy of mmagospel.com

Rashad Evans was able to beat Phil Davis on FOX when the UFC rolled into Chicago this last weekend, and in doing it, he clinched a spot in Atlanta to face Jon Jones for the world title.
Every fight tells a story as it progresses, and the one with Davis and Evans was interesting if one-sided. First-time fans could easily have been bored, but long-time fans could see nuanced answers to the questions that spring up from fights.
It wasn't even close to as exciting as the trash talk that preceded the fight, but it did the two things a fight should do.
It gave fans a challenger for the champion, and it gave them answers.
Here are the top five things fans can take away from the fight.
Evans Has Gotten Better at Hyping Fights
There was a time when Rashad Evans was not able to hype fights. When he faced Tito Ortiz for the first time, he was seen as a bland fighter.
There may have been some fans who hated him or admired him from his time on The Ultimate Fighter, but he wasn't the press machine he has showed himself to be in recent years.
He was able to make the fight interesting if he said some controversial statements, such as the ones regarding Penn State.
It may not have been the classiest move, but it sold people on the fight and got his name and the name of his opponent in the media. That alone shows improvement, even if it wasn't in the cage.
Davis Knows How to Market Himself
Phil Davis has been in a main event before, but that was for a Spike TV card. This was for the main event on FOX network, and the bright lights shined down on him.
Instead of panicking, he was able to shrug it off and make clever jokes. He marketed the fight as well as Evans and showed no nervousness when cameras were pushed in his face.
He fell flat when it came to his performance in the cage, but nothing during the fight indicated that he had any jitters that affected his performance. He was simply beaten by the better man that night.
If Davis can sharpen his skills in the cage, he could become a future star for the promotion.
Davis Needs to Work on His Striking
picture courtesy of msn.foxsports.com
Davis is a great wrestler, but fans didn't really get to see it on Saturday. Every time he ended up on the ground, he was able to get up, but he still didn't show any dominance.
It didn't matter, as most of the bout was contested on foot, where Evans out-struck Davis for all five rounds. "Sugar" Rashad Evans might not be a boxer, but his ability to throw punches made him look like one while facing Davis.
If Davis can take anything away from this, it is that he is a great wrestler, but terrible at throwing strikes. If he wants to get past a certain level, he is going to have to learn, and that means venturing into deeper waters.
Davis Will Have to Handled His Loss Well
There is no way to really know how a loss will impact a fighter's career. Especially not their first.
But Davis said all the right things, and even though he sounded dejected, he showed a calmness that some fighters wouldn't have been able to muster.
This was his first loss, but it was also the first time he faced a fighter of Evans' caliber. He may end up learning more from the loss than he would have from a win, or he may slip into obscurity.
It is up to Davis which path he will go down, and that is what is going to show fans if he is an elite talent or not.
Until then, all Davis can do is train.
Evans Did Enough and Stayed Healthy Enough for an Immediate Shot at Jon Jones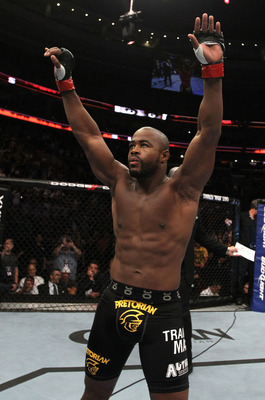 picture courtesy of mmafrenzy.com
Evans was not only able to win, but did it in a way that made sure he kept a title shot. It was almost guaranteed, but if he had looked weak, it might have slipped through his fingers.
He also kept himself healthy enough to take the next chance at a title shot, which is only a few months away. That is more impressive than the win.
So many things can happen in fights that Evans could have broken his hand on a bad punch or sprained an ankle. He could have just accumulated to much damage to get medically cleared as well.
None of those things happened, and he was able to take his momentum and strike while the iron is hot.
Now, he just needs to stay healthy and market the fight with Jones, and it will do great business.
Matthew Hemphill writes for the MMA and professional wrestling portion of Bleacher Report. He also hosts a blog, elbaexiled.blogspot.com, which focuses on books, music, comic books, video games, film and generally anything that could be related to the realms of nerdom.
Keep Reading