The 10 Professional Athletes Who Look Nothing Like Professional Athletes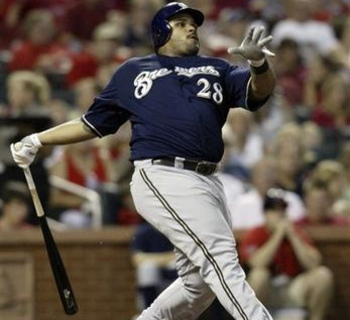 With the recent discovery that Prince Fielder will be going to the Tigers, I figured it would be the perfect time to dissect the world of sports and find those guys who look like they have no business being professional athletes.
I mean if I didn't know Prince Fielder and I saw him at my high school reunion and he told me he was an athlete, I would assume he meant competitive eating.
I understand that physique isn't the only thing that goes into being athletic, but for the sake of this countdown, let's pretend it is.
10. John Daly, Professional Golfer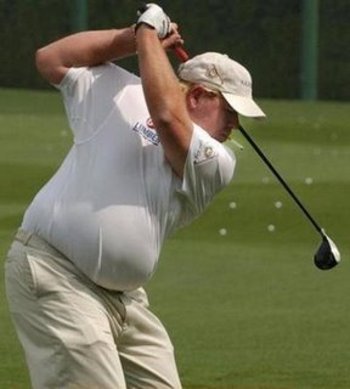 I mean, come on, the guy did a special on the golf channel in jeans and no shirt on. Daly honestly looks like an established truck driver who got his swing lessons from a late-night infomercial.
People that say you don't have to be in shape to be a golfer are crazy. Walking 72 holes in four days is a lot harder than a lot of people think. There's a reason why a golf cart costs extra.
To be honest, I love the guy. It's hard to make an argument for any other athlete I would rather go grab a beer with, but I think you would need a sundial to measure his mile time.
9. C.C. Sabathia, Pitcher: New York Yankees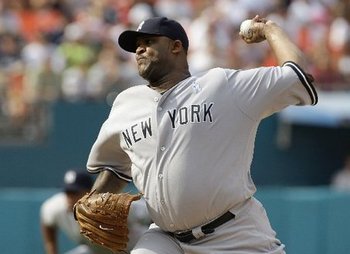 The Yankee lefty is one of the most established starters in the majors right now, but I bet he is also one of the most established eaters at the all-you-can-eat buffet.
It looks like hes slimmed down from his days in Cleveland, but he always looks like he's one Big Mac away from his jersey ripping down the seams.
8. Eddy Curry, Center: Miami Heat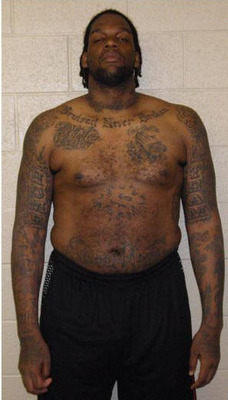 The Miami Heat center is listed as 7'0", 295 pounds, but I think that's being a bit generous. When I see Curry, he looks to be pushing at least 325.
He drags himself up and down the court, but if I saw this guy on the street I would definitely think he was going to Burger King, not American Airlines arena.
7. Butterbean, Professional Boxer
Eric Esch, better known by his alias Butterbean, has dabbled in all types of different styles of fighting.
But he is most notarized for his boxing career. From 1994 to 2001, Butterbean went 62-3-2...not bad.
He has recently been competing in MMA fights as well as a few kick boxing bouts, and he even appeared on an episode of Jackass, where he beat the living tar out of Johnny Knoxville.
6. Dustin Pedroia, Second Baseman: Boston Red Sox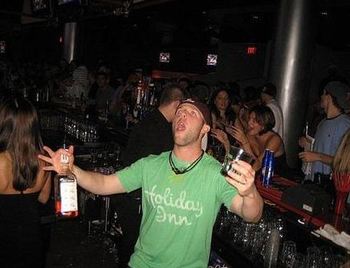 The thinnest guy on this list, Pedroia comes off more as a fraternity brother than he does a professional athlete. Dustin definitely knows how to have a good time, but Coors Light usually isn't the pregame nutrition advised by most organizations.
The 2008 AL MVP is another guy who I would love to grab a drink with some time.
5. Every Punter Except Reggie Hodges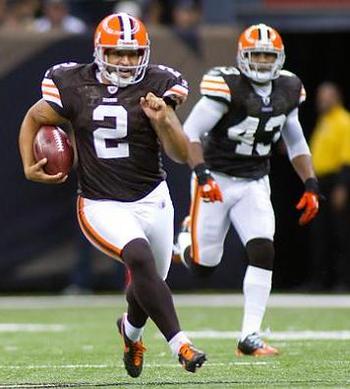 I've said it for years, being a punter in the NFL is without question the greatest job in any professional sport. You never have the pressure of a place kicker, and you can play until you're about 45.
These guys look like financial analysts, car wash attendants, waiters and cashiers...not professional athletes.
I give Reggie Hodges a pass here because of his 68-yard run on a fake punt a few years back.
4. Albert Haynesworth, Defensive Tackle: Tampa Bay Buccaneers
The guy who couldn't pass Coach Shanahan's conditioning test definitely deserves a spot on this list.
The most notorious play that comes to mind was in November of 2010 when MIchael Vick was scrambling and Haynesworth was just lying on the ground.
The "highlight" is here—skip to about 4:47.
3. Bartolo Colon, Pitcher: Oakland Athletics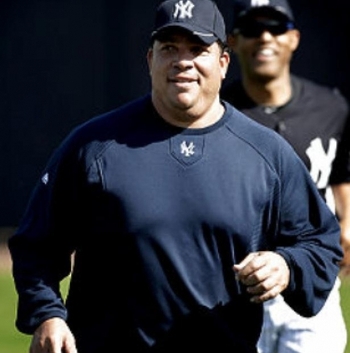 Listed at 5'11" and 265 pounds, Colon is a chocolate chip away from leaving a permanent dent in any mound he stands on. He has, however, had a very successful career, and his physique has never seemed to really affect him.
When he finally retires, maybe he'll go the John Kruk route and lose weight for money and claim that his wife "doesn't think he's as disgusting as she used to."
2. Glen Davis, Forward/Center: Orlando Magic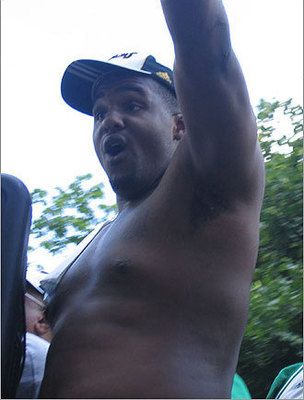 I don't mean to save the last two spots for NBA players, but Davis definitely deserves to be on this list. He is listed as 6'9" and a french fry below 300 pounds.
There's a reason why they call him Big Baby and not Small, Adorable Baby. If I saw Glen Davis and had to guess his profession, I'm assuming that NBA player would be around my 6,452nd guess.
1. Brian Scalabrine, Forward: Chicago Bulls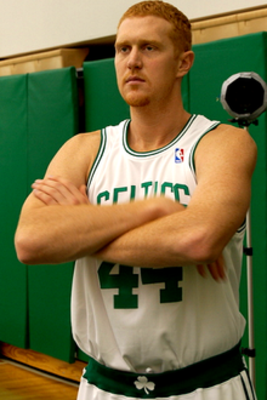 When you think of professional athletes who look nothing like they get paid to play a sport, Scalabrine is the first face that comes to mind.
I've seen kids in open gym that are more athletic than this guy, yet Scalabrine is always a fan favorite wherever he is playing.
He reminds me of the nerdy kid who always got picked last in gym class, but still let you cheat off him on the calculus exams. You can't help but root for guys like him.
Keep Reading