Fantasy Baseball 2012: 10 DH-Only Sluggers Worth Consideration on Draft Day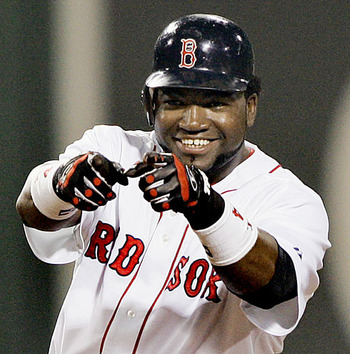 Fantasy baseball 2012 is just around the corner and that means knowing the players before draft day.
Names like Edgar Martinez, David Ortiz and The Big Hurt come to mind when thinking about designated hitters.
Managers expect the DH slot to exhibit power while demonstrating a consistent approach to hitting. Managers and fantasy owners look to their designated hitter to hit the long ball and produce runs when in the lineup.
DH's are often replaced by bench players and prospects waiting for the chance to shine. This is exactly what Mark Trumbo did just a season ago.
Here are 10 designated hitters who are worth consideration when you are on the clock and in need of a DH.
David Ortiz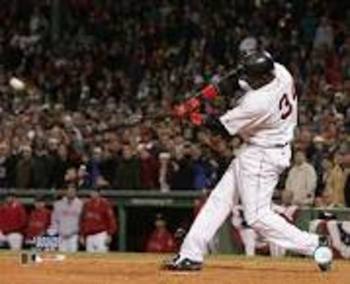 The most popular designated hitter in the league, David Ortiz, is primed for another big year. Big Papi hit .309 last year in a Boston lineup which produces runs at the highest rate in baseball. Ortiz averaged 28.7 homers over the past three seasons. He also has driven in at least 95 runs in his past three campaigns.
Billy Butler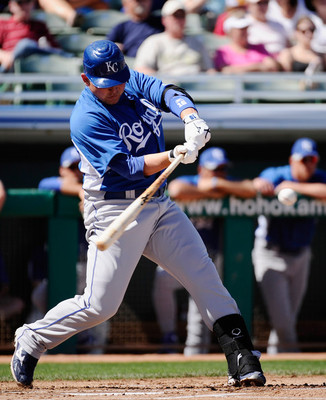 Billy Butler was on my ESPN team from start to finish last season and for good reason. He quietly bats .300 while driving the ball. Butler provides consistency at the DH position and will have first-base eligibility in many leagues. Look for Butler to have another solid season on a Kansas City Royals team with a developing offense.
Adam Dunn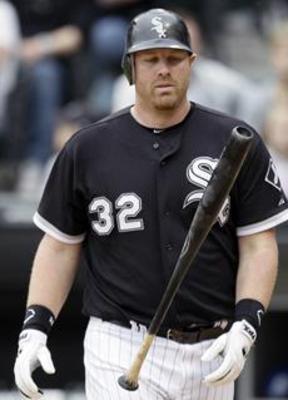 Many fantasy owners will be wary of the Chicago White Sox DH this season. This provides an opportunity for owners who like Adam Dunn's bat. He will be on the board in the late rounds of drafts and is my pick to exceed expectations this season. The left-handed slugger hit 38 homers in 2009 and 2010. Dunn is a great value pick if he can get back to the form of seasons past.
Jesus Montero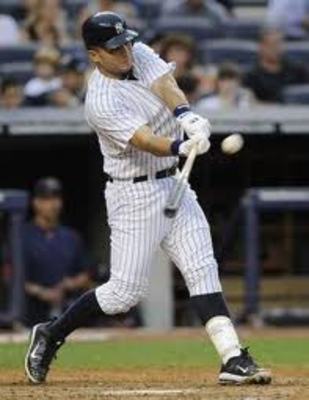 Pictured as a Yankee
Montero hit .328 in 61 at-bats down the stretch for the Yankees last season. He also hit four home runs over that period. Montero will make Seattle his home as the designated hitter. Other than having to face the Angels pitching staff more often, I feel that the move bodes well for Montero and see him having a solid season.
Michael Young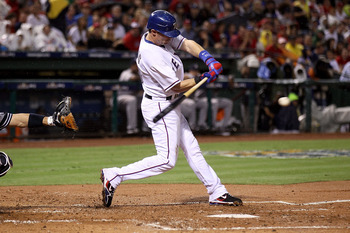 The Texas designated hitter provides everything that a fantasy player could ask for outside of home runs. Young racked up 213 hits, 106 RBIs and a .338 batting average a season ago. These numbers will be hard to match, but you can expect another solid year offensively from Young.
Mark Trumbo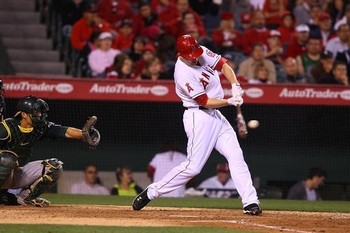 This past year, owners cashed in by adding the Anaheim-native in free agency. Don't expect to be able to grab him on waivers this year. Trumbo emerged as an integral part of the Angels lineup, leading the team in homers with 29 and RBIs with 87. The Big Trombone will also benefit from the addition of Albert Pujols.
Travis Hafner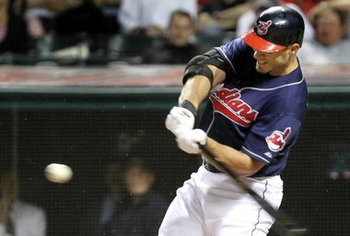 Hafner deserves a look this year at the DH position. He has dealt with injuries three out of the past four seasons. Hafner hit at least 24 home runs when he has gotten at least 450 at-bats in a given season. If he can stay healthy, he will prove worthy of a pick in the later rounds.
Nolan Reimold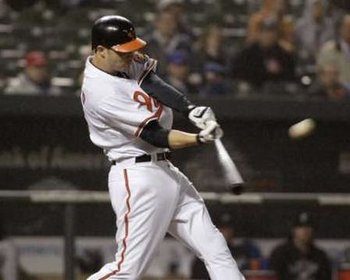 Reimold will get an opportunity as designated hitter this season. Reimold demonstrated power potential, solid contact and speed this past season. Reimold has breakout potential and is a good sleeper pick this year.
Edwin Encarnacion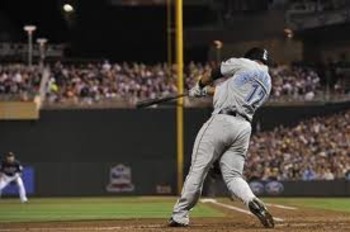 Encarnacion sat right on the brink of being worth an add this past season and is worth picking up in deeper leagues in 2012. His batting average scares potential owners, but his ability to hit the long ball makes him a solid option. He will be pushing 20 home runs once again this year and is worth a serious look if you are in need of a DH with power.
Luke Scott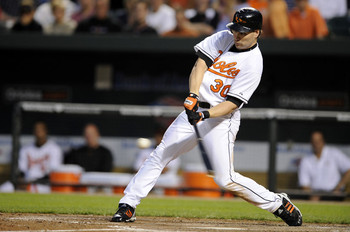 Luke is coming off of a down year in the power category. Scott hit just nine home runs in 2011 after totaling 75 in his previous three seasons. He has the potential to hit 25-plus home runs in 2012. Players capable of doing so at the DH position are worth looks in leagues with a DH slot.
Keep Reading