LSU Football Recruiting: 5 Prospects Who Could Make Tigers' 2012 Class Elite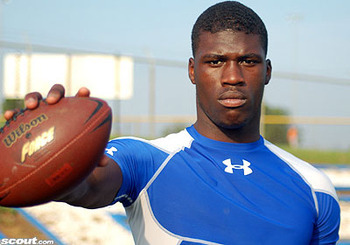 Les Miles is having his most unimpressive recruiting class as the Tigers' head coach, due largely to the embarrassing loss to Alabama in the BCS national championship game.
But all is not lost. LSU is loaded with returning talent and has the depth to make another championship run in 2012 despite not having the elite recruiting class that they have become accustomed to. Miles can still make this class great if he lands some key players in the closing days of the college football recruiting season.
Begin Slideshow

»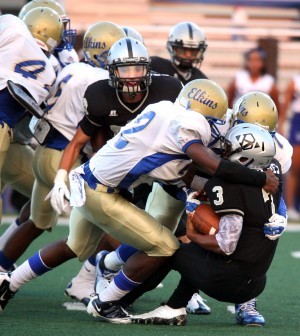 Photo from http://bloximages.chicago2.vip.townnews.com
Thompson plays in a style similar to former Tiger safety Chad Jones. He has a mean streak in him and is always on the lookout for a knockout shot.
He is great in run support due to his aggressive nature, size and speed. At the college level he'll need to learn to play with more discipline and control his aggressiveness, but with the coaching that LSU can provide, Thompson could be one of the next great defensive backs to come out of Baton Rouge.
Thompson is a verbal commit to Texas A&M right now, but if Miles could somehow swing him to LSU on signing day, he would improve the recruiting class tremendously.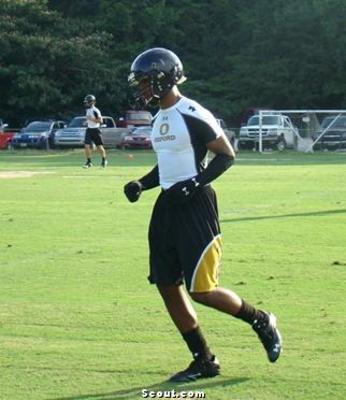 Alexander is an undersized linebacker, but he has the frame to add more weight and become a solid college player. Though it currently looks as if he is set on Alabama, stranger things have happened.
If Miles could get this kid to come to Baton Rouge, he could develop into a great linebacker in the mold of Kelvin Sheppard. He has a nose for the ball and big hit ability. He will need to add weight to play linebacker in the SEC, but if he doesn't, he has the skills to be converted into a safety.
Photo from http://yourhub.denverpost.com
Kozan is by no means an elite player, but his skill set fits LSU perfectly. He is a big, physical guy that specializes in run blocking. At 6'4", 295 lbs, he has the size to compete in the SEC.
His pass protecting would have to improve some, but at the guard spot he would not be as vulnerable as a tackle. His above-average footwork and exceptional power would make him a great addition to the Tiger offensive line in the future.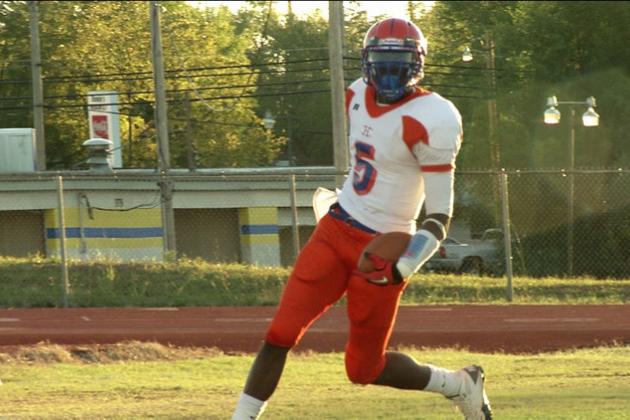 Photo from http://media.trb.com/
Green-Beckham is an extreme long shot for the Tigers, but adding him to the 2012 recruiting class would make a lot of Tiger fans—and the Tiger quarterbacks—very happy.
At 6'6", 220 lbs, he has the size to come into the physical SEC and make an instant impact. He has the speed to be a serious downfield threat and the skills to be a red-zone weapon.
Green-Beckham appears to be favoring Arkansas and Missouri. Miles would save his recruiting class if he could somehow manage to steal this kid away on signing day.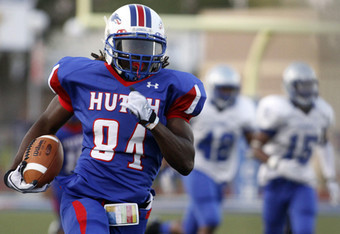 Patterson is the type of player that could come in and instantly improve the Tigers' passing game.
At 6'4", 205 lbs, he has the size to dominate defensive backs, even in the SEC. He also has the speed to get behind the defense and stretch the field, a threat that LSU no longer has with the departure of Rueben Randle.
The trio of Sheppard, Green-Beckham and Patterson would give the Tigers threats at every level.
Sheppard is a good complement to a running game when utilized on quick screens and wide receiver runs. Green-Beckham has proven himself to be an elite wide receiver in the 10-to-25-yard range, never afraid to catch a ball over the middle of the field.