Giants vs. Patriots Predictions: Why Andre Carter Will Be Missed by the Patriots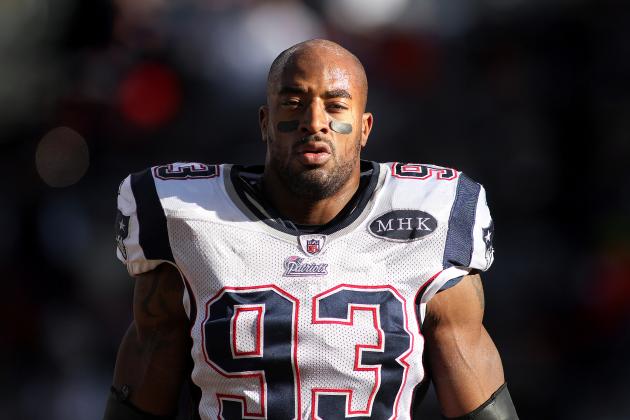 Marc Piscotty/Getty Images

New England Patriots' defensive end Andre Carter went down with injury in Week 15. Prior to his injury, Carter was having a career year.
Although the Patriots have continued to win without Carter, Super Bowl XLVI could be where we see how much he's missed.
Carter signed with New England in the offseason and he started making an impact on day one. There are several qualities that he provided to this Patriots team. Some of these qualities measurable, some not.
Here are a few reasons why come Sunday, his presence on the field will be missed:
Begin Slideshow

»
Elsa/Getty Images

The New England Patriots are a team that has had great success bringing in veteran free agents. Andre Carter was no exception.
Carter has been a starter in the NFL for 11 seasons.
Carter's 11 years in the NFL make him the fifth longest tenured player on the Patriots roster and the 2nd longest on the defensive unit.
Although this would have been Carter's first Super Bowl appearance, he has played in four playoff games during his career.
This experience, both in the regular season and in the playoffs would have been invaluable for a relatively young New England defense.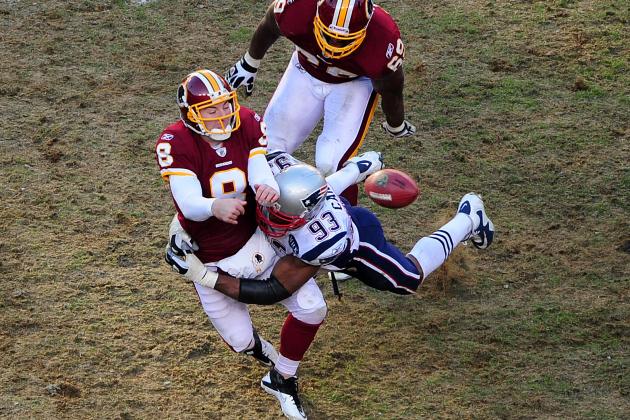 Scott Cunningham/Getty Images

The New England Patriots defense has 40 sacks and 10 force fumbles in all of 2012. Andre Carter had 10 of those sacks, and two of those forced fumbles.
Carter may not be in the top tier of defensive ends in the NFL, but he's close. Carter has shown that he is capable of making plays in this league. On a defense that generally fails to do that, his production is essential.
The Patriots defense has struggled at times in 2012. Carter has been one of the the biggest playmakers for this unit, and now they must go into the biggest game of the season without him. His ability to get to the quarterback will be missed.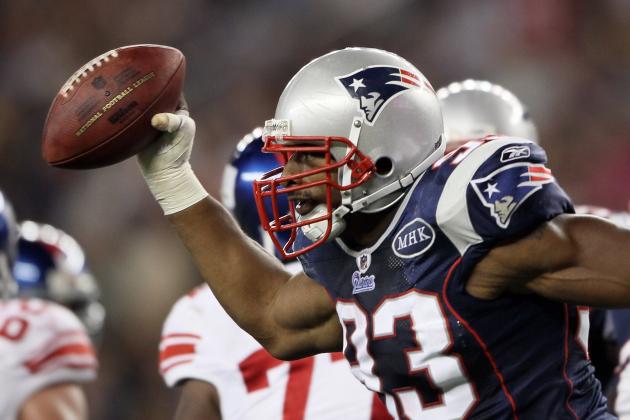 Elsa/Getty Images

The Patriots and the Giants are starting to turn into a little bit of a rivalry.
What makes this great for football is not how often they play, but the importance of each game that they play. No one on the New England Patriots is more familiar with the New York Giants than Andre Carter.
Carter has played the Giants 11 times in the last 6 years. In those game, he has sacked Giants quarterback Eli Manning 6 1/2 times. His familiarity with the Giants, Manning, and that offensive line would have been an enormous boost for the Patriots.