Colin Cowherd's 12 Best Life Theories and Bits of Advice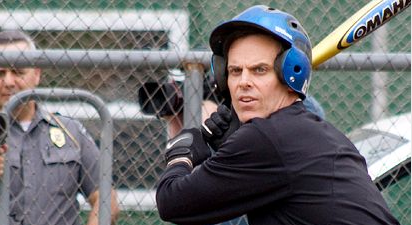 Love him or hate him, radio host Colin Cowherd has plenty of life experience. This was exemplified in a recent article by The Big Lead, which details many of Cowherd's trials throughout his childhood and the hard work he's invested in his career to get to where he is now.
The host of The Herd with Colin Cowherd on ESPN Radio can sometimes get under his listeners' skins because when he sheds perspective on a sports topic, the listener oftentimes doesn't want to hear the truth.
Cowherd's main mantra on his show is to have perspective in life. On his Twitter page, he writes that he "thinks people take sports way too seriously."
Yes, folks, he does say other things besides "that's a you problem." In fact, he's an extremely wise man. A talk with this guy will guarantee you getting smarter because he has a wealth of life experience under his belt.
He's the ultimate street-smart king, and here are 12 of his greatest bits of advice, or as I like to call them, Cowherdian theories.
Begin Slideshow

»
Don't do it.
It's bad for you, and it can be extremely detrimental to your health and social life.
It's also illegal.
No word on if Colin Cowherd's anti-meth sentiments have actually cured methadone addicts.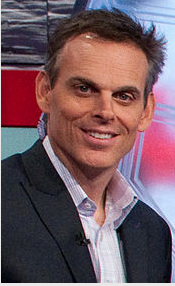 This one may sound obvious, but it's ridiculous how many grown men do this these days.
Unless you're with your girlfriend and a huge tragedy in the family strikes, there is no excuse to cry in front of a girl, especially if you are pursuing their affection.
The girl may act compassionate and tell you that she likes that you're sensitive, but in reality, she's saying how much of a softy you are and how desperately you need a backbone.
Colin Cowherd's right. Crying shows insecurity in front of women. Just don't do it, guys.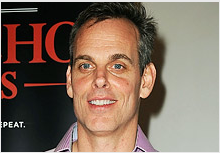 Gohndeh-guzi
The literal translation of this Farsi word is "big farter," but it's used to describe people who talk a lot of crap and think they know it all, but never back it up.
In other words, they talk the talk without walking the walk.
Colin Cowherd often talks about these people as individuals who try too hard to stray away from the norm. Some of these guys are "Starbucks Guy", "Long-Haired Guy" and "Exotic Pet Owner Guy."
And as Cowherd says, they should cut the act. "It's transparent; you're a whack."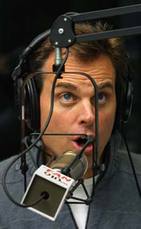 This is the guy that asks out a girl 800 times and gets rejected each and every time.
Dude, just stop. She doesn't like you.
The guy doesn't get that the girl doesn't like him. What's worse is that he doesn't get that he doesn't get the point, which means he will continue to ask the girl out.
People learn from mistakes, but this guy doesn't know he's being a nuisance.
It's like the egocentric person who constantly talks about himself because he or she thinks his or her life is so important to everyone else.
Or the attention-seeking 27-year-old who tries everything in the book to draw himself into the spotlight in a group or a crowd, not aware that everyone already knows he's a loser.
When I first heard this Cowherdian theory, I realized how many of these type of people I had met or seen in my life. It's ridiculous.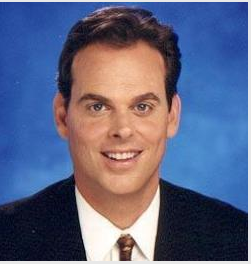 This Cowherdian theory is actually pretty deep. Just think about all the grudges you hold in your life. What's the point of it?
Let's put it this way.
If the person you're holding a grudge against passes away tomorrow, how is that going to make your life better? It's not. You're going to realize you lost a lot of time that you could've had being that person's friend.
Instead, you held negative energy.
Even Louie Zamperini, the former Olympic gold medalist and World War II POW who was captured in a Japanese prison camp, forgave the man who constantly beat him in the camps.
It takes power and courage, but it can be done.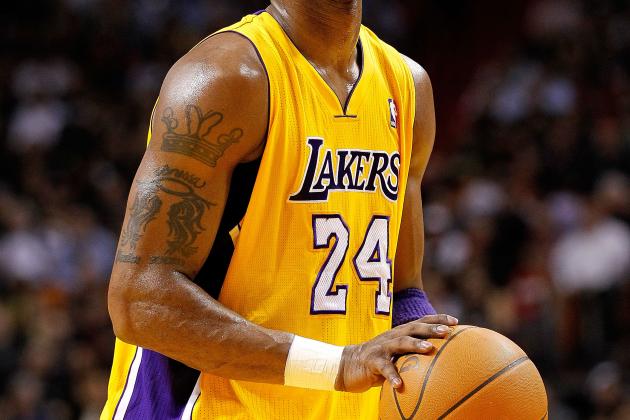 Mike Ehrmann/Getty Images

This Cowherdian theory is best illustrated after reading The Big Lead's article on Cowherd mentioned in the introductory slide. He has truly lived by that mantra his whole life, going against the grain to become relevant in the sports media world.
It doesn't apply to just Colin Cowherd, though. Look at all the successful people on this planet. From Kobe Bryant to Bill Gates, they all have their critics, yet they're still wildly successful.
Kobe, Bill Belichick and Tom Brady may be stoic individuals who aren't that fun to be around, but they do their due diligence and are workaholics. People might not like them, but they don't give a damn.
They do what they do.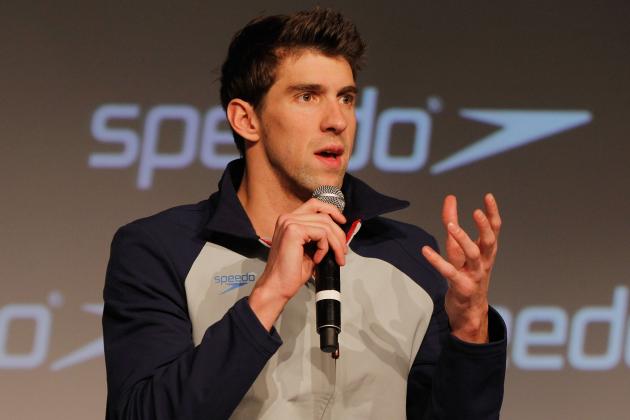 Mike Stobe/Getty Images

This Cowherdian mantra builds on the last one.
There are too many people that get high on their highs. When they achieve a goal, they don't strive to reach another one.
Just look at overpaid baseball players like John Lackey. He hit the jackpot when he signed with the Boston Red Sox. Then, he ended up being a complete dud.
Why?
Not focused.
Think a guy like Michael Phelps is going to stop winning swimming races after 14 gold medals? Most likely not, because he has a work ethic like no other.
Sure, he'll celebrate his victory, but he'll be right back at it in no time.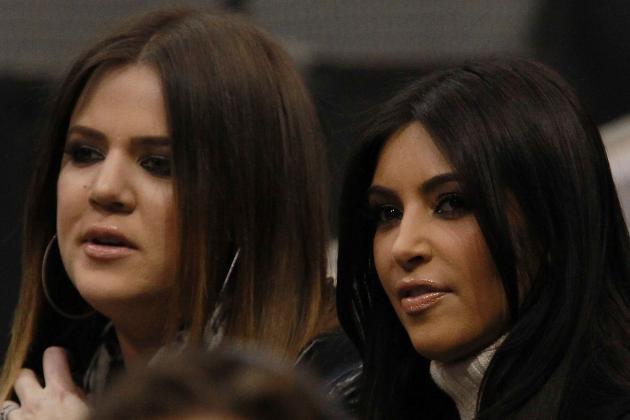 Ronald Martinez/Getty Images

Colin Cowherd has nothing against dating strippers and extremely hot girls. However, he advises people to think twice about marrying a hot woman over a smart one.
I mean nothing against strippers, but if they were great at being accountants, they probably would've chosen a different profession.

1. Beautiful women
2. Sports
Colin Cowherd totally hits the nail on the head; I'm guilty as charged on this one. I got a Mathematical Economics degree from USC, and the dumbest things I've ever said have been to beautiful women and when I've been in sports debates.
How many times have we men argued with a girl when we should've just kept our mouth shut?
How many times do we fall for hype in sports?
Just those two questions prove the accuracy of this Cowherdian theory.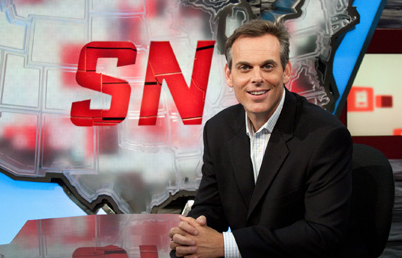 In other words, don't sign shortstops in their late 30s to long-term deals. (Ahem, Yankees.)
This happens a lot in sports, when teams keep a washed-up legend rather than realizing that he's not productive anymore. Kudos to the Indianapolis Colts for living in the is.
It happens a lot in life, too. We break up with a girl and then two years later, we try to get back with her. We hold grudges over spilled milk for years.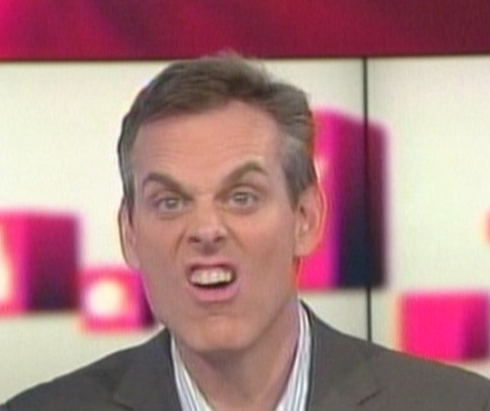 In other words, think with your head, not with your heart.
This is one of the most dynamic Cowherdian theories on the show. Colin Cowherd always stresses how people should not make decisions or statements based on emotions. They need to put things into perspective and then act upon that.
Don't choke someone when you're feeling angry at the moment. Don't get married without actually knowing what it feels like to live with the person. Never act on impulse.
Take a step back, breathe and then make the right decision using logic, because a lot of times, when we get emotional, we do the dumbest things.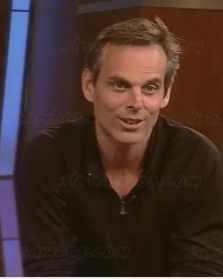 The ultimate Cowherdian theory.
Folks, at the end of the day, sports are just games. There is no need to beat up a fan in the parking lot because he doesn't like your team.
There is no team to troll someone on a message board (or on Bleacher Report, for that matter) because you don't agree with someone's viewpoints.
Perspective is so easily gained, yet so hard to keep. (That's yet another Cowherdian theory.) People need to understand what comes first in life, and then they won't get so worked up over sporting events anymore.
All I know is, I can't wait for this guy's book to come out.
Follow Andre Khatchaturian on Twitter.