2012 NFL Free Agents and NFL Draft: Seattle Seahawks' Options for Pass Rushers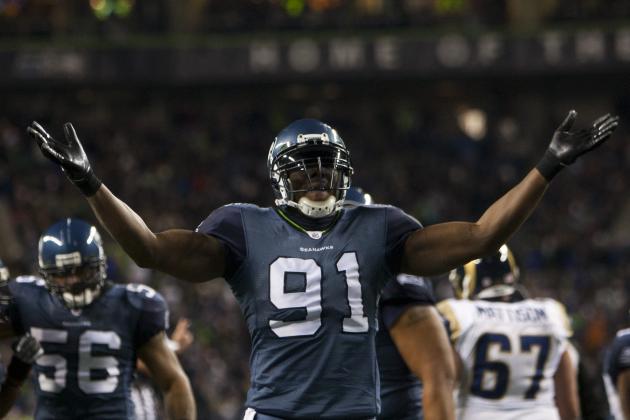 Jay Drowns/Getty Images

As much progress as the Seahawks made last season, there are still two positions where they really need to get better if they want to win in the playoffs -- and they just happen to be the most impactful positions on either side of the ball.
We've already talked ad nauseum about Seattle's quarterback situation -- from Tarvaris Jackson's shortcomings to Matt Flynn's potential to ways the Seahawks might find a QB in the draft.
But, in addition to getting a quarterback, the Seahawks need to get to the quarterback.
The Hawks could use a guy to complement Chris Clemons and perhaps replace him in 2013. They also could use a quick-twitch big man to push the pocket in the middle.
We have pointed out that the Hawks don't necessarily need to get an outside rusher if they can find someone to create pressure from the middle. But, in his season-ending press conference, Pete Carroll said he wanted to get a pass rush from both spots.
The question: Are the Seahawks willing to spend on a big-ticket rusher or would they prefer to stock that spot through the draft? Or both?
With Clemons a free agent in 2013, the Hawks could use more than one. Besides, the NFC champion Giants have shown you can never have enough pass rushers (e.g., Jason Pierre-Paul, Osi Umenyiora, Justin Tuck, at al.).
With the Senior Bowl played Saturday, franchise tags due next month and free agency starting in March, let's take a look at some pass rushers the Hawks might explore.
Begin Slideshow

»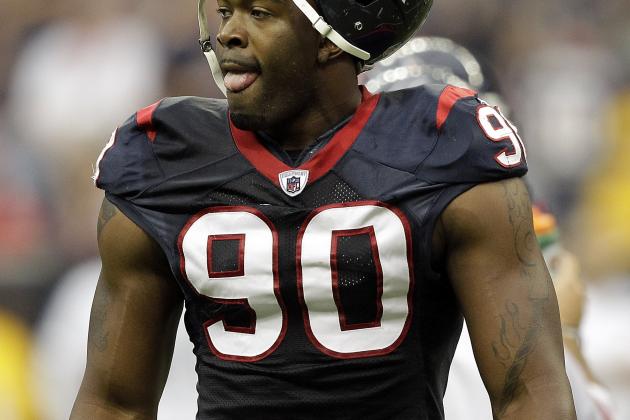 Bob Levey/Getty Images

Mario Williams made $13.8 million this season even as he missed the final 11 games with a torn pectoral muscle. He had five sacks in the first five games though, and has 53.5 sacks in 82 games as a pro.
If the Texans don't franchise him (apparently unlikely considering their salary cap situation and the money the tag would require), he will want Julius Peppers-llevel money ($14 million a year, $40 million guaranteed).
However, he's only 26 and might be well worth it. The 6-6, 283-pound sackmaster would fit right in at Seattle's Leo spot.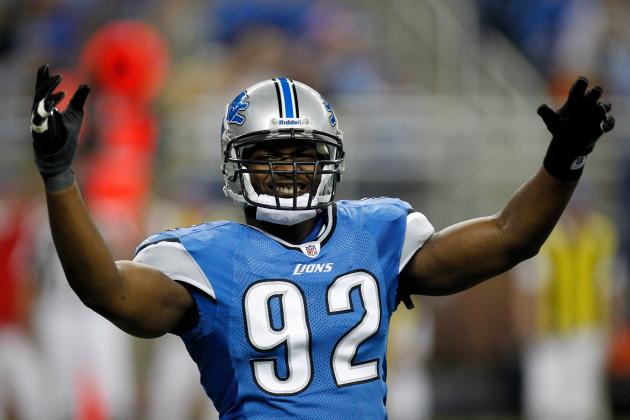 Gregory Shamus/Getty Images

Cliff Avril would be the No. 2 free-agent option, given that he will be just 26 next season and has 30.5 sacks in his first four seasons (20 over the last two).
He certainly has been the beneficiary of Ndamukong Suh's presence the last two years, but the Hawks have good tackles too, and Avril surely would beef up the pass rush if the Hawks were willing to pay the premium.
Of course, that assumes the Lions don't franchise him.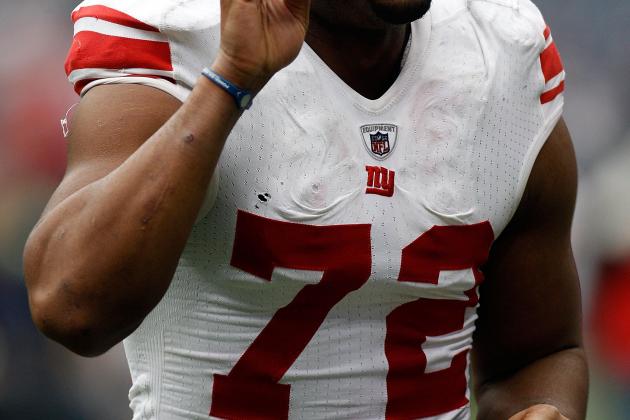 Chris Graythen/Getty Images

Osi Umenyiora will probably be let go by the Giants. The 30-year-old wants to be paid like a top-five guy.
Despite ankle and knee problems that limited him to nine games this season, Umenyiora still had nine sacks. In eight seasons, he has 69.5 sacks and 30 forced fumbles.
He and DeMarcus Ware were the only guys in the 2000s who ever had two sacks in a game against Walter Jones (although, in Big Walt's defense, he was hobbled by injuries in both games). Umenyiora is good, but he's probably too old for the money he will want.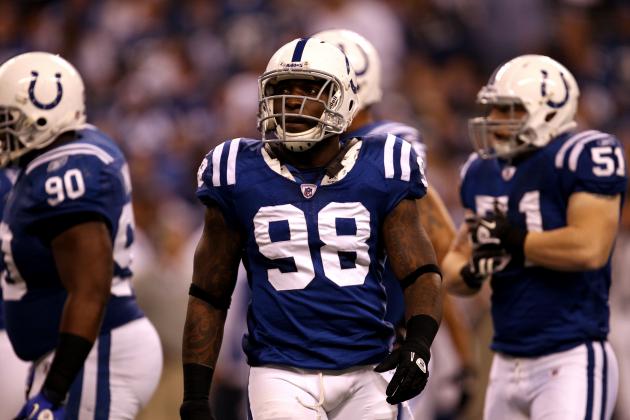 Jonathan Daniel/Getty Images

Robert Mathis will be 31 and gets nicked up at times because he is undersized (6-2, 245), but there is no arguing his production (9.5 sacks this season and 83.5 in nine seasons).
The Hawks just need a guy to complement Clemons, and Mathis could do it for a couple of years – for much less money ($3 million a year) than the other guys. Mathis would be an upgrade over the other former Colt the Hawks have used the last couple of years, Raheem Brock.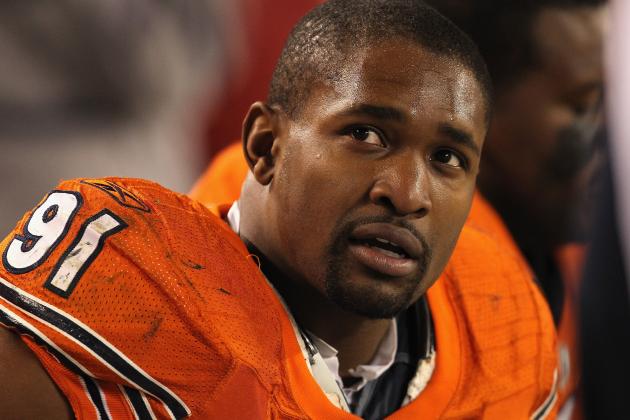 Jonathan Daniel/Getty Images

Amobi Okoye could be an interesting option inside. He had four sacks for Chicago this season in a supporting role, after starting his first four years with the Texans, who drafted him 10th overall in 2007.
Okoye (6-2, 292) had 5.5 sacks as a rookie and has some push inside. The Texans switched to a 3-4 defense last year with the arrival of defensive coordinator Wade Phillips, and Okoye didn't fit that scheme. He is only 24 (he was 19 when he was drafted) and could be a solid addition for the interior.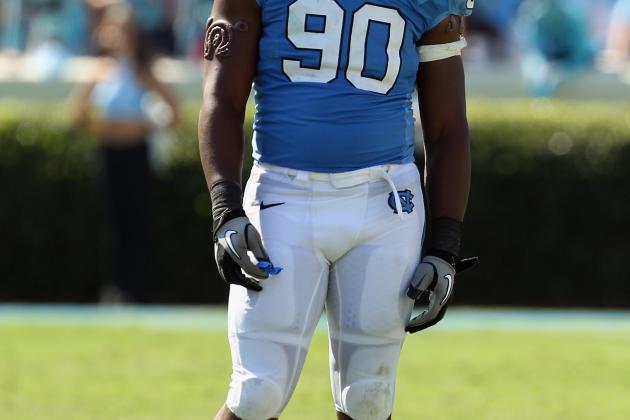 Streeter Lecka/Getty Images

DL Quinton Coples is a tweener at 6-6, 285. He can play the run and rush the passer well enough that many consider him a top-10 pick.
There have been questions about his effort and desire, but he dominated the tackles he went against in the Senior Bowl.
He certainly is no Julius Peppers (another former North Carolina star), but he had 10 sacks as a tackle in 2010 and 7.5 sacks and 15 tackles for loss as an end last season despite facing a lot of double-teams.
Coples seems as though he would be a bit of a gamble, but the Hawks probably won't have to worry because some other team will make that bet in the top 10.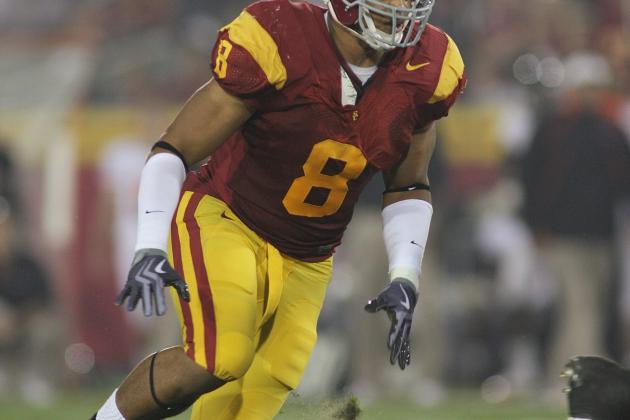 Jeff Golden/Getty Images

DE Nick Perry led the Pac-12 with 9.5 sacks last season. At 6-3 and 250, he's a versatile player who can rush from either side and also can drop into coverage. USC and Seattle run the same Tampa 2 defense, so Perry already would be familiar with it.
He might be the best pass-rush pick at No. 11/12, and draft expert Rob Rang is among several who have the Hawks taking Perry in mock drafts.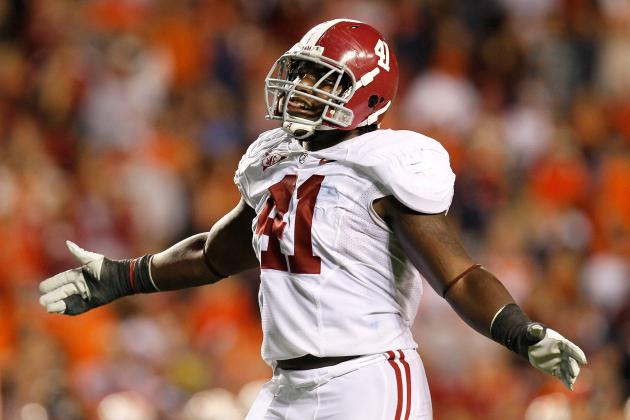 Kevin C. Cox/Getty Images

OLB Courtney Upshaw had 14.5 sacks in his last 15 games at Alabama, including 9.5 as a senior. He is probably more of a 3-4 rush linebacker, but at 6-2 and 265, he could fit with the Seahawks as a Leo rusher -- and perhaps as a linebacker.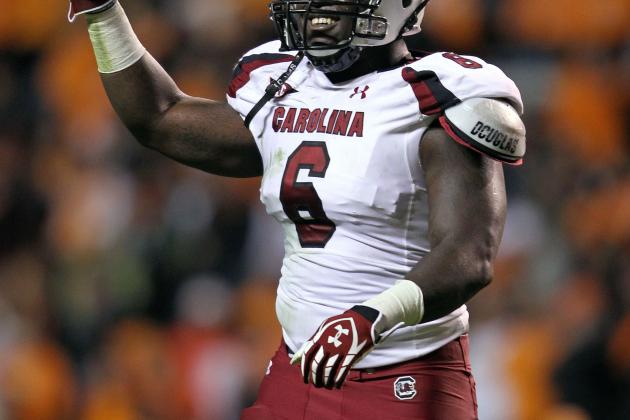 Andy Lyons/Getty Images

DE Melvin Ingram also could fit the Seahawks' scheme. He's a little short (6-2, like Upshaw) and started only in his final season for South Carolina, but he had 10 sacks despite playing through a foot injury.
At 275 pounds, he is stout against the run on the edge and also can rush the passer from the interior.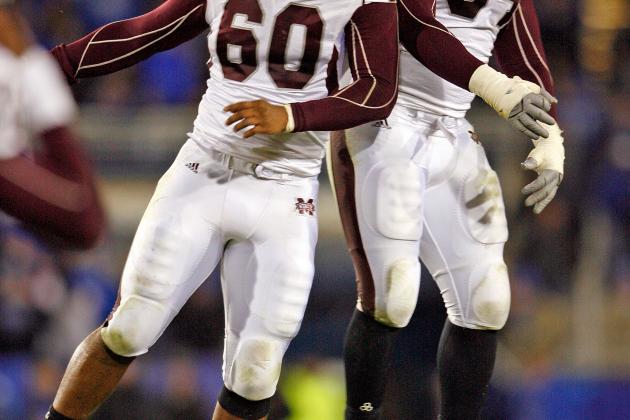 Andy Lyons/Getty Images

DT Fletcher Cox could be a good inside rusher. At 6-4, 295, he has the flexibility to play inside (as a pass rusher) or out (as a run stopper) for the Hawks.
He had 14.5 tackles for loss, including five sacks, and two blocked field goals for Mississippi State in 2011. He is rated as a late first-rounder, so the Hawks might have to trade down or move back up from No. 43/44 to get him.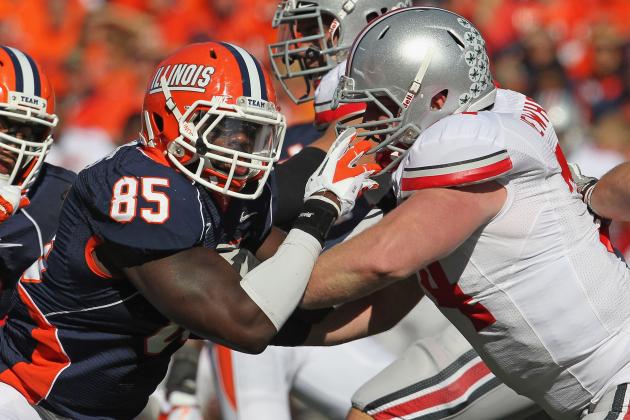 Jonathan Daniel/Getty Images

DE Whitney Mercilus led the nation with 16 sacks, had 22.5 tackles for loss and forced nine fumbles this season.
At 6-4 and 265, the Illinois junior could be a great outside rusher for the Hawks and possible replacement for Clemons. Some aren't high on him because he's kind of a one-trick pony who did it for only one year and then left early, but he could climb into the first round based on "draft season" workouts.
The Hawks might love to grab him at No. 43/44, but he probably won't last that long.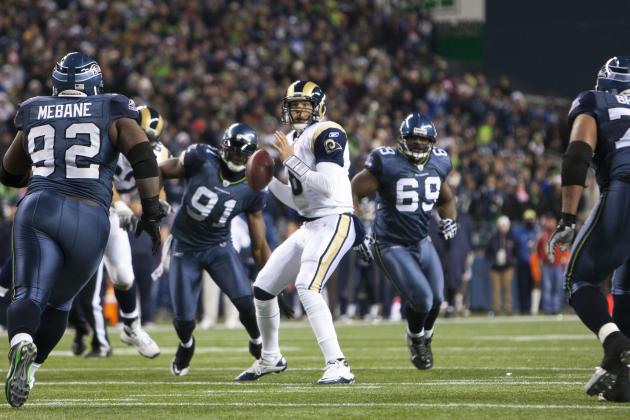 Jay Drowns/Getty Images

If the Seahawks don't pursue a quarterback in free agency (i.e., Matt Flynn), they should try to bring in Mario Williams or Cliff Avril. They don't have many big-money players (only four with 2012 cap numbers over $5 million) and could afford to splurge on a guy in his prime.
That would alleviate the pressure to try to get a pass rusher in the first round and allow the Hawks to take the best player available at No. 12.
Of course, that player be another rusher -- especially if it's a guy like Ingram or Cox, who can create pressure from the middle on passing downs while providing depth behind Red Bryant (assuming he re-signs) on early downs.