Super Bowl 2012: 5 Reasons Eli Manning Could Fall on His Face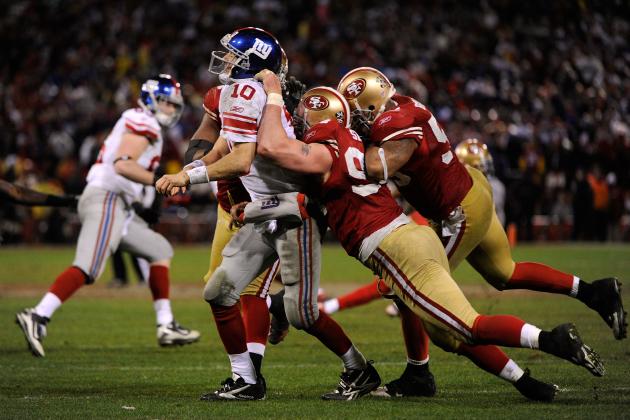 Thearon W. Henderson/Getty Images

One week away from the rematch of arguably the greatest Super Bowl in NFL history, we can easily see how Super Bowl XLVI has a vastly different identity than it's historical predecessor.
The last time the New York Giants met the New England Patriots in the title game, quarterback Eli Manning was just starting to discover his own identity as an NFL quarterback while his counterpart, Tom Brady, was chasing history. Next Sunday, they enter Lucas Oil Stadium in Indianapolis to face off again, but this time as equals.
In four years, Manning has grown from average game-manager to elite NFL quarterback. He has led the Giants to seven fourth-quarter comeback victories and carried the team on his back for much of the season, hitting career highs in both passing yards and completions.
Despite blazing through the playoffs as the NFL's hottest passer, even Easy E is susceptible to the unexpected pitfalls that come with any NFL game.
To remain perfect in Super Bowl appearances and defeat Brady once again, Manning will have to hope he doesn't fall prey to any misfortune beyond his control. If he does, even the Manning Magic might not be enough to save New York.
Begin Slideshow

»
Jonathan Daniel/Getty Images

The New York Giants have been very fortunate for the last five games when it comes to running the pigskin.
Ahmad Bradshaw and Brandon Jacobs both managed to get healthy at the right time and have been rattling off yards against every opponent during this run, despite facing the stout San Francisco 49ers' defense.
However, it can't be ignored that Bradshaw is not fully healthy (though he rarely is) and that the running game failed to produce for much of the season.
If the ground-pounders can't pick up their share of the yardage against Vince Wilfork and the Patriots' front seven, Manning is going to find it much more difficult to carve up an otherwise vulnerable secondary.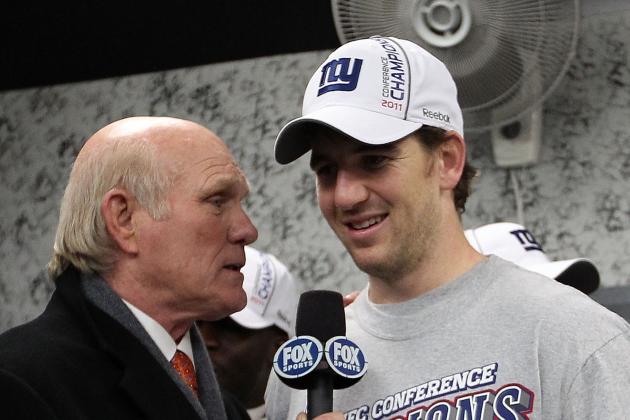 Ezra Shaw/Getty Images

I'm not usually one for superstition, but haven't you noticed how much better the New York Giants play when they are underdogs gunning for revenge?
With a growing buzz suggesting the Giants should be favored for Super Bowl XLVI, the entire team (including Manning) will have to learn to play without the chip on their shoulders.
Even without the betting line, five of Manning's last seven playoff victories have come in revenge games.
He will be going into his Super Rematch with Tom Brady as the conqueror in both of the previous meetings.
Will his level of play remain the same even with nothing left to prove? Big Blue Nation had better hope so.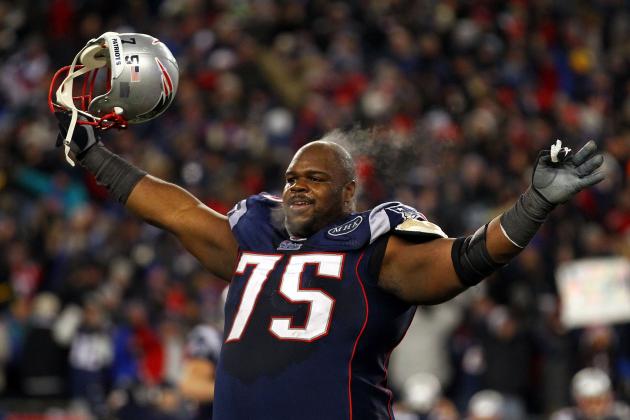 Al Bello/Getty Images

This one is very simple. If the New England Patriots' defense that showed up during the regular season plays in Super Bowl XLVI, Manning should have one of the most enjoyable games of his life.
If the defense that embarrassed the Denver Broncos and hammered the Baltimore Ravens shows up, Manning could have a bit of a problem.
Granted, this is a defense that just played well against Joe Flacco and Tim Tebow, but even those mediocre victories can boost players beyond their own ability.
If no-name corners are slapping away sure touchdown receptions, and Vince Wilfork spends half the day sitting on Manning, things will not go as smoothly as the G-Men would like.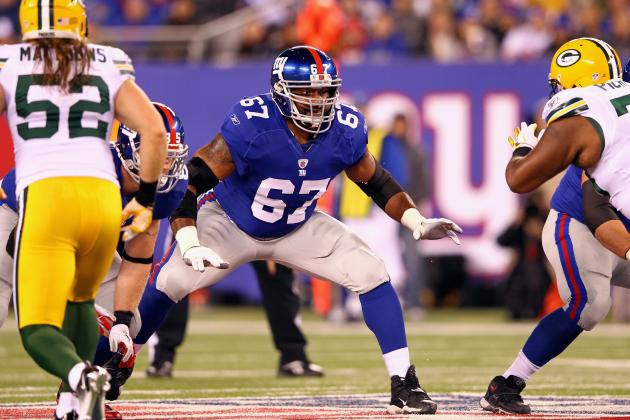 Al Bello/Getty Images

The New York Giants' offensive line is almost completely different from the one that protected Eli Manning during Super Bowl XLII.
During an injury-plagued season, the line has seen its fair share of spotty play followed up by big-time games.
To call last week's performance against the San Francisco 49ers subpar would be putting it kindly. They allowed six sacks, not counting quarterback hits.
Only Manning's supreme toughness carried the G-Men through to that NFC Championship. If the line fails miserably again against Bill Belichick's defense, it may be hard even for Manning to overcome.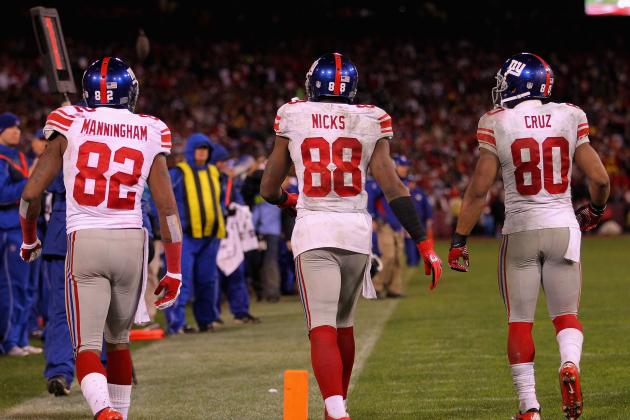 Doug Pensinger/Getty Images

Hakeem Nicks, Victor Cruz and Mario Manningham comprise possibly the best young group of receivers in the entire NFL. Despite their incredible skill sets and terrific playoff performance, these three receivers can still fall victim to their own age and maturity.
All three were drafted after the 2007/2008 Super Bowl run, and of the three only Manningham has been to the playoffs before this season.
Though they have shown great poise throughout this impressive run, the pressure of playing in the big game has the ability to get into the minds of even the greatest young stars, inevitably resulting in subpar performances.
What's worse, 18 of Manning's 25 2010 interceptions came off balls tipped by his own players.
It is worth noting that Manning's receiving corps in XLII included two longtime NFL veterans in Amani Toomer and Plaxico Burress. If the trio of Nicks, Cruz and Manningham get nervous or starry-eyed on the biggest stage, they could drop even the most perfect of Manning's dimes.
Such an occurrence (as unlikely as it is) would turn XLVI ugly very fast.