Super Bowl XLVI: 6 Key Players for a Patriot Victory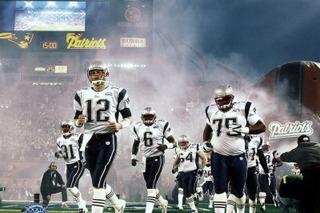 Throughout the entire season, there have been numerous players that stepped up to help the Patriots win. The Super Bowl shall be no different, as the Patriots key offensive and defensive guys will need to give it their all if they want to celebrate a Super Bowl championship.
While football is a team effort, every team has a few players that are most valuable. The Patriots are no different, as they turn towards a select few to pick them up when need be.
In this article, I have selected six players that I think will need to have a big game. I predict that the Patriots will walk away victorious, but they still need to play their game. And in order to do so, a couple of players will need to step up.
Begin Slideshow

»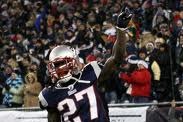 This season has been a career year for Kyle Arrington. In Arrington's first two seasons, he was able to pick off just one lone pass. However, this year he led the league in interceptions with seven, and racked up 88 tackles in the regular season. The Patriots defense has certainly had its fair share of underachievers this season, but Arrington has been one of the lone bright spots throughout the entire year.
Arrington is yet to get an interception this postseason, but it is very likely he could pick off Manning come Sunday. During their Week 9 matchup, Arrington was able to intercept one of Eli's passes and will be looking to do so yet again.
His surprising play has been an important key to the Patriots defense throughout the entire season, and that shouldn't change. The Patriots defense has been known to bend, but not break, and it wouldn't be possible without the amount of turnovers that the defense if able to force. Arrington is probably the biggest part of this, and will continue to lead the charge throughout the Super Bowl.
His performance could change the outcome of the game drastically. I could see this matchup coming down to a drive or two, and another interception by the Hofstra graduate could seal the deal.
What a postseason big ole' Vince has had! He has been key to New England's defense stepping up. After a huge performance against the Broncos, Wilfork was able to follow it up with yet another inspiring game against the run-heavy Ravens.
Joe Flacco was having a game, but Wilfork wouldn't let Ray Rice have the same success. The Florida native as able to sack Flacco once and rack up six tackles overall.
To have success against the Giants, the Patriots are going to need to put a stop to the Brandon Jacobs and Ahmad Bradshaw. As the leader of a recently successful defensive line, Wilfork will need to have a game. As part of the 2007 roster, Wilfork will certainly have the crushing defeat in the back of his mind, and he will want one thing: vengeance.
Wilfork has had a great postseason, and I don't see him slowing down any time soon. A good performance by Wilfork could earn the team a Super Bowl ring.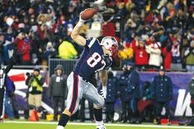 The Gronk is simply amazing. In just his second season in the NFL, Gronkowski was able to set the record for both TD receptions and receiving yards by a tight end in a single season. He didn't slow down against the Broncos either, racking up a postseason record-tying three touchdowns in the win.
However, the conference championship game spelled disaster for Gronkowski. The same man that injured Brady and Welker, continued his reign of terror with the New England tight end. A gruesome high ankle sprain may cost Gronkowski a Super Bowl appearance. While it is very likely the Gronk will be playing on Sunday, it is unlikely he will be 100 percent during the game.
Gronkowski is a huge part of the Patriots offense. Without him dodging tackles and scoring touchdowns, the game plan changes drastically for New England. A healthy Gronkowski may be the only way the Patriots can earn a victory. If Gronkowski shows up to play, it could spell disaster for New Yorkers.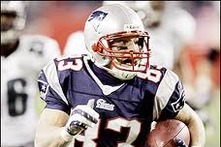 Speaking of key receivers, Wes Welker is next on the list. Welker's regular season was dominating. He was able to scrape together 122 catches for 1,569 yards. In the Week 9 matchup against the Giants, Welker was able to rack up nine catches and 136 yards. He was a key player that helped the team stay in the game. Welker will need to play like that again if he wants to earn a victory.
During the postseason, Welker's numbers have dropped off a bit. In the past two games, he has 12 catches for 108 yards. While that may seem pretty good, that is about the equivalent to one game for Welker during the regular season.
With Gronkowski not being at 100 percent, Brady may look to target Welker early and often. Welker will need to step up in order to help Brady avoid the ruthless pass-rush of the Giants.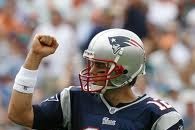 Tom Brady is an obvious choice to be a key player on Sunday. He is easily in the top 5 quarterbacks of all time, and a Super Bowl victory would move him further up the list.
This season was another successful one for Brady, connecting for a total of 39 touchdowns and 5,235 yards. He was usually overshadowed by the play of Drew Brees and Aaron Rodgers, but with both men getting eliminated, all eyes are on Brady.
This postseason, Brady has thrown for a total of six touchdowns. While that seems fantastic, all six came in a dominant performance over the Broncos. The Ravens did something that most teams couldn't do, and that was slowing down Brady. However, the Patriots did the impossible and won without a great performance by their quarterback.
The Patriots may not get by so easy this time around, so Brady will need to show up. With the blitz coming, Brady will have to get the ball away quickly, or he will spend the entire game on his back. If Brady can play as his usually self, I feel that he will earn another Super Bowl ring.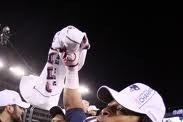 As I said, Brady was not his usual self against the Ravens. However, one man that showed up to play was BenJarvus Green-Ellis. He averaged 4.5 yards a carry and scored a touchdown against the tough Ravens D. If it wasn't for Ellis, New England probably wouldn't be in Indianapolis right now.
The defensive line of New York has been dominating, and it will be hard for Green-Ellis to get anything going. However, if he can get some good runs in early, he will set up Tom Brady for the entire game. The Patriots will be doing anything and everything to stop the Giants blitz, but you have to think that Osi, Tuck or Pierre-Paul will get in quite a few times.
Brady will be getting hit all day, and New England may need to differ to the run game quite a bit. I think Green-Ellis may need another key performance if he wants to earn his first Super Bowl victory.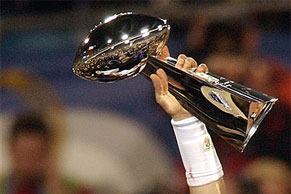 As I said earlier, I believe the Patriots will earn another Super Bowl victory. However, it won't come easy as the Giants are a very good team that can't be taken lightly.
If the players I have listed are able to step up their game, the Patriots should earn the win. I think that Bill Belichick will earn another Super Bowl championship to his long list of accolades, but his team needs to control the game both offensively and defensively.
If the six key players can perform to a high standard, New England will be celebrating after Sunday's game.
PREDICTION: PATRIOTS 28, GIANTS, 21