Boston Celtics: Top 10 Worst Moves by Danny Ainge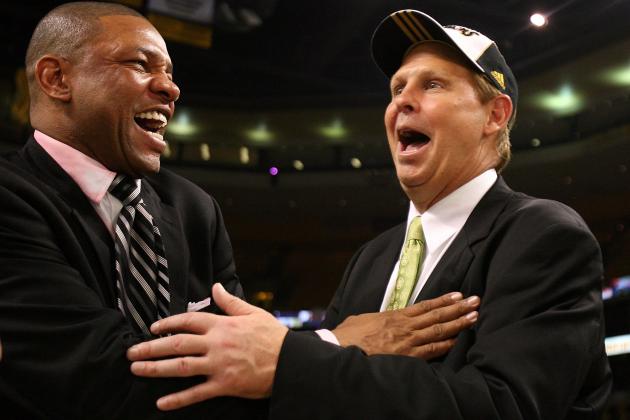 Elsa/Getty Images

Danny Ainge has been criticized a lot in Boston over the past year.
First he traded away Kendrick Perkins to Oklahoma City for Nenad Krstic, who plays in Russia, and Jeff Green, who is sitting out the season because of a heart condition.
That move really riled up Celtics Nation, but Danny has further added fuel to the fire by trying to trade Rajon Rondo for Chris Paul, who never wanted to come to Boston, this offseason, and also hinting that the Big Three may be broken up.
While it's hard to fault Danny for wanting to get value back from his aging players, it's what he might get in return that is a concern.
Danny has made some solid trades during his tenure with the Celtics, but he also has a history of not necessarily bad deals, but lackluster ones that don't improve the C's.
We'll just have to wait and see what approach Danny takes now that the Celts are back under 500, but in the meantime here are the 10 worst moves Danny Ainge has made.
Begin Slideshow

»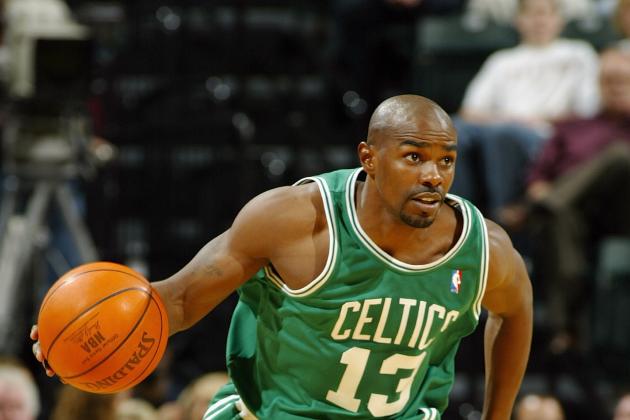 Andy Lyons/Getty Images

This might not make most people's list, but on February 19th, 2004 Danny Ainge played a role in helping the Detroit Pistons win another championship by allowing them to acquire Rasheed Wallace.
The trade was a three team deal with the Hawks and Pistons, and basically wound up being a title for the Pistons, Josh Smith for the Hawks and Tony Allen to the Celtics.
Bryn Lennon/Getty Images

The Celtics only missed out on one player in the 2007 draft when they selected Gabe Pruitt with the 32nd pick, but that guy was Marc Gasol.
(Maybe the No. 13 is cursed in Boston?)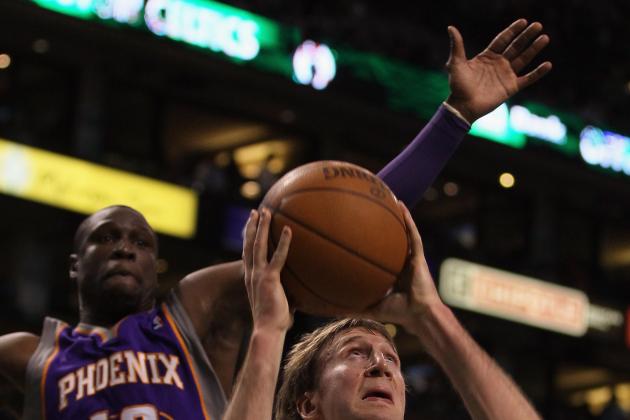 Elsa/Getty Images

Troy Murphy was pretty close to useless on the Boston Celtics last season, despite a bidding war that was supposedly quite intense for his services.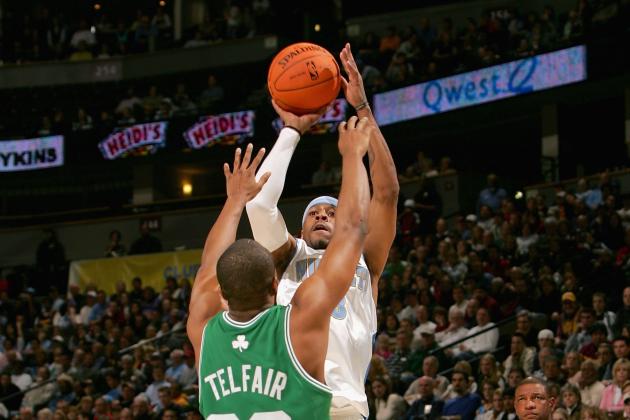 Doug Pensinger/Getty Images

The Celtics acquired mega-bust Sebastian Telfair in 2006, and Telfair failed to provide any sort of value to the C's.
Not that Randy Foye, the pick traded for Telfair, is an amazing player, but he would have been a much better player for a team that went 24-58 without him.
(Obviously No. 30 is cursed too.)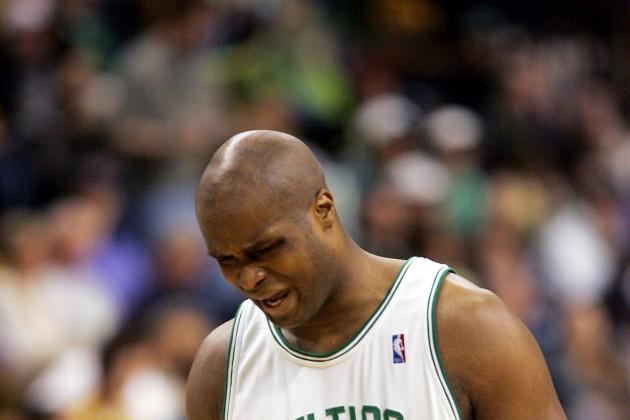 Jim McIsaac/Getty Images

Antoine Walker was traded by the Celtics in 2003 for a whole lot of nothing.
'Toine always had as many critics as fans, but Raef LaFrentz, Jiri Welsch and Chris Mills never had any supporters in Boston.
The C's did wind up taking Delonte West with the pick Dallas tossed in, so it wasn't a total loss.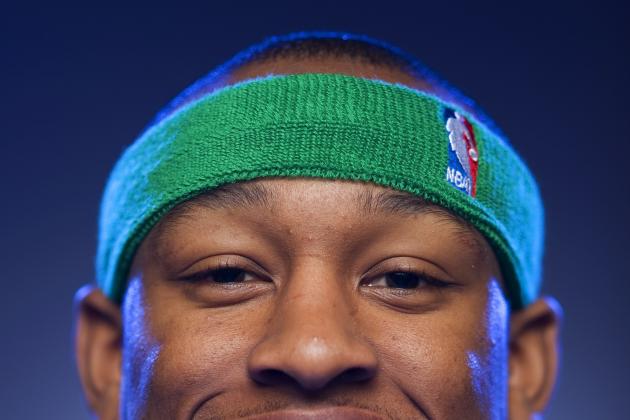 Robert Laberge/Getty Images

The Celtics didn't miss out on too many players despite drafting JR Giddens after their championship season, but Giddens never did anything.
In one-plus season, Giddens played in a whopping 27 games for Boston.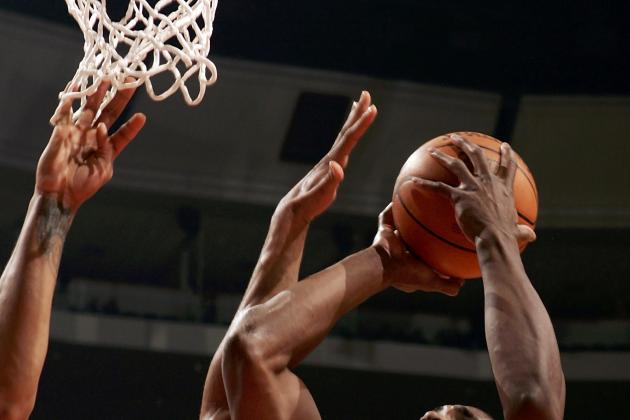 Jonathan Daniel/Getty Images

Mark Blount was one of the softest centers in Celtics' history, but that didn't stop Danny Ainge from inking Blount to a six-year, $40 million extension in 2004.
Not bad for a guy who was traded for the immortal Shammond Williams just a year before.
(There's that No. 30 again.)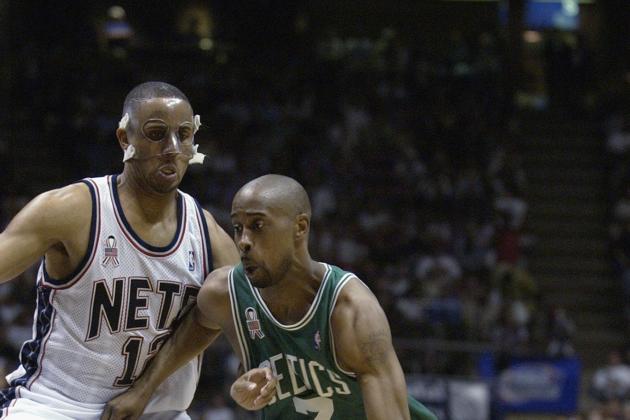 Ezra Shaw/Getty Images

Kenny Anderson was an integral part of the Celtics 2002 playoff run, but that didn't stop Danny from jettisoning him to Seattle the following year for Vin Baker...Vin Baker.
The Celts still made the playoffs, but everyone would have rather had Kenny running point instead of Tony Delk and JR Bremer.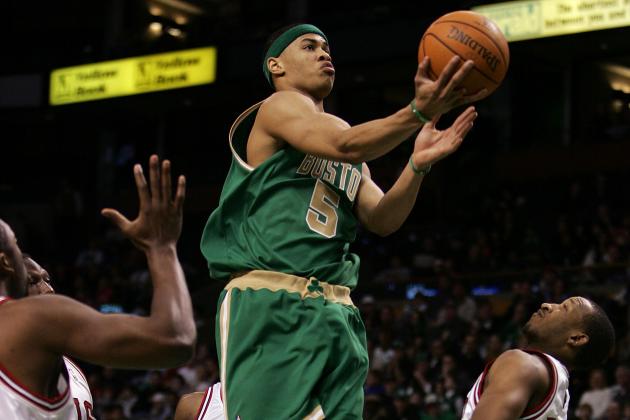 Elsa/Getty Images

Gerald Green "fell" into the Celtics' lap with the No. 18 pick in the 2005 draft, so Danny snatched up the high school player.
Green was a huge bust, and the Celtics could have had Monta Ellis instead.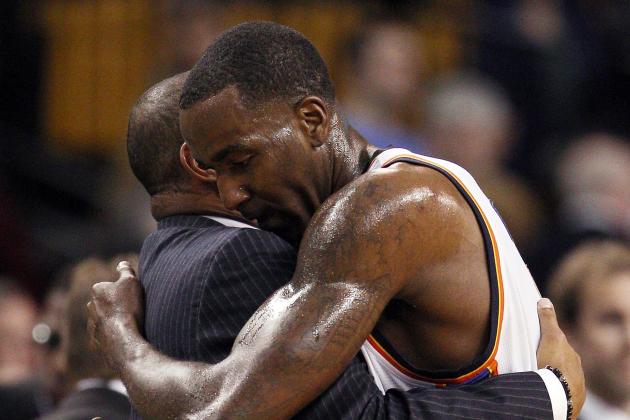 Elsa/Getty Images

In hindsight this was a terrible trade by Ainge. That's not really fair, but almost everybody wasn't happy about the deal.
The Celtics are still lacking in the middle, so until a big name big-man lands in Boston, the Perk trade will continue to leave a foul taste in everyone's mouth.