Odds on Who Will Start at Quarterback for the Miami Dolphins in 2012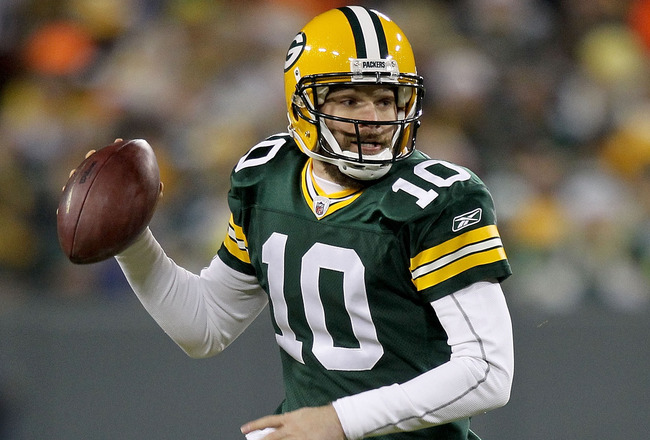 Matthew Stockman/Getty Images
Believe it or not, the start of the NFL offseason is only six weeks away.
Free agency commences on March 13th, and that date marks the beginning of the Miami Dolphins' quest for a franchise quarterback.
Whispers connecting names like Peyton Manning and Matt Flynn to the 'Fins are already circulating around the web, but who should we expect to be under center for Miami in 2012?
Here are the odds for each potential candidate.
Andrew Luck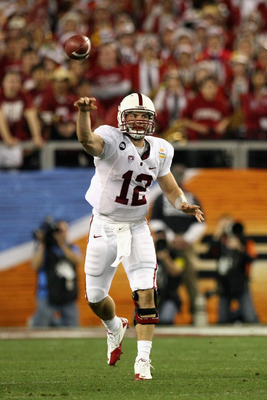 Donald Miralle/Getty Images
Andrew Luck might as well start learning the Colts' playbook, because he is a mortal lock to be drafted first overall.
However, there is a chance—though an extremely slim one—that Miami makes Indy an offer they can't refuse.
Luck would make the Dolphins the hottest ticket in town, but the odds of this actually happening are minute.
Odds: 50 to 1
Nick Foles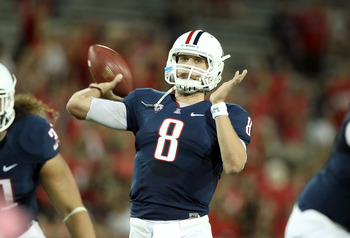 Christian Petersen/Getty Images
Nick Foles has prototypical size, arm strength and experience, but can he put it all together?
He posted a marginal 19-19 record as a starter for the Arizona Wildcats, and his lack of mobility is concerning. Lukewarm reviews of his week at the Senior Bowl won't help his draft stock either.
Still, Foles has the tools required of a NFL quarterback. Put behind a great offensive line, he could thrive immediately.
The Dolphins might target Foles in the second round, but after whiffing on Chad Henne and Pat White, it seems unlikely.
Odds: 35 to 1
Ryan Tannehill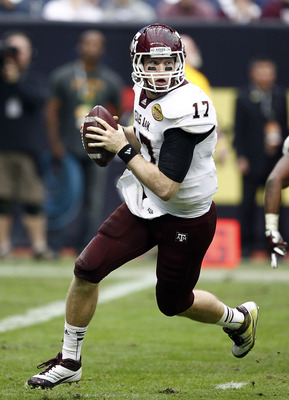 Bob Levey/Getty Images
As the 2012 NFL Draft approaches, Texas A&M quarterback Ryan Tannehill is gaining steam. Tannehill is a converted wide receiver with an uncanny combination of size, arm strength and athleticism.
Unlike most other quarterback prospects, Tannehill actually has a connection to the Dolphins. Recently hired offensive coordinator Mike Sherman coached Tannehill for four seasons and oversaw his development as a quarterback at Texas A&M.
However, Tannehill might need a few years to develop. Unless the Dolphins believe Tannehill is prepared to supplant Matt Moore, then he won't be their starting quarterback next season.
Odds: 25 to 1
Matt Moore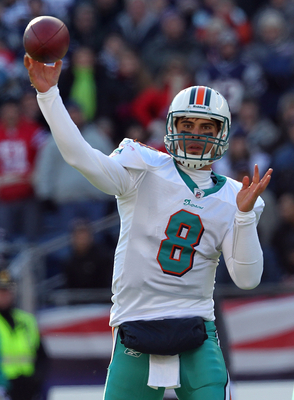 Jim Rogash/Getty Images
How good could Matt Moore be with a full offseason as Miami's starting quarterback?
We'll never know.
The Dolphins have already made their intentions to acquire a franchise quarterback public and clear. If Miami fails to acquire a blue-chip quarterback, then Moore might have a shot at retaining his starting job, but his chances are unfavorable.
Odds: 18 to 1
Jason Campbell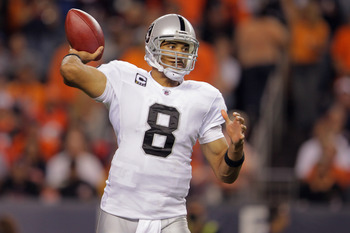 Doug Pensinger/Getty Images
Jason Campbell has gotten a raw deal for most of his six NFL seasons. Injuries and subpar supporting casts have prevented the former first-round pick from fulfilling his potential, but at the ripe age of 30, all hope is not yet lost.
Campbell will be a free agent this offseason, and should be available at a very reasonable price (which would allow the 'Fins to pursue blue-chip free agents at other positions).
Even though he isn't as sexy as some other free agents, Campbell is an accurate passer who could break through with a weapon like Brandon Marshall.
Odds: 13 to 1
Peyton Manning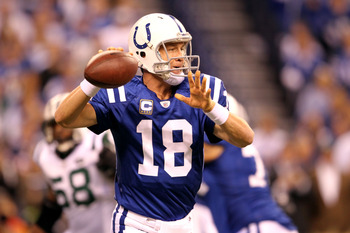 Andy Lyons/Getty Images
Peyton Manning mania will engulf the nation's attention once the Super Bowl concludes.
The Dolphins have already announced their candidacy for the Manning Sweepstakes, but there are quite a few variables in the way.
First, Manning needs a clean bill of health, but his diagnosis is reportedly bleak. There's no guarantee Manning will ever play again, let alone choose to play for the Dolphins.
Granted, Miami is only a few pieces away from competing for a championship—Manning might prefer to play for a veteran head coach and a reputable owner.
If, however, Manning recovers, then the 'Fins will be in contention to sign him.
Odds: 10 to 1
Robert Griffin III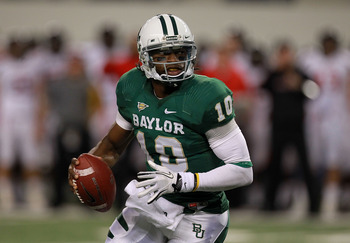 Ronald Martinez/Getty Images
Stephen Ross has made it no secret: he wants and expects to bring in a franchise quarterback this offseason.
But what if the 'Fins fail to acquire Peyton Manning and Matt Flynn?
It's a very plausible scenario, and it's one that might force the Dolphins to trade up in the 2012 NFL Draft and select Robert Griffin III. Miami would probably have to pay a king's ransom to do so, but Griffin might be worth it.
Odds: 6 to 1
Matt Flynn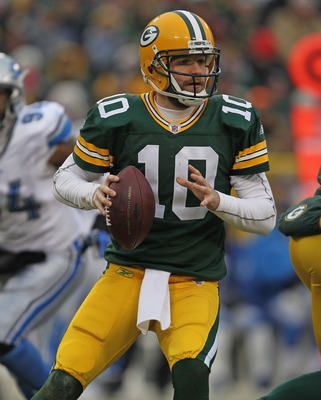 Jonathan Daniel/Getty Images
Even though free agency is roughly six weeks away, the Dolphins have already emerged as the front-runner for Packers' quarterback Matt Flynn.
By hiring Joe Philbin as head coach, Miami essentially secured themselves a spot in the Flynn-Sweepstakes. Moreover, Aaron Rodgers believes that Flynn is South Beach-bound, and Brandon Marshall has been busy recruiting him.
Barring some unforeseen turn of events, Flynn should be the Dolphins' starting quarterback in 2012.
Odds: 3 to 1
Keep Reading

Miami Dolphins: Like this team?