Hottest Female Athletes from Each Sport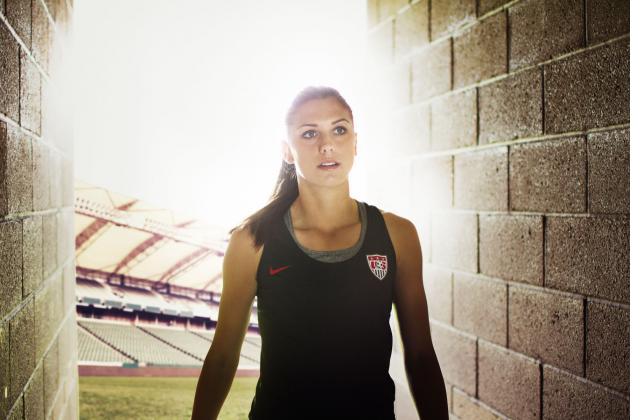 It is always tough to decide which female athlete is hotter. There are too many angles to examine. For one, how does a beach volleyball star compare to a female softball player by hotness? The odds are in favor of the beach volleyball players.
If we were to break it down and rank these women based on their sport then we could come up with a better foundation. We can only pick one. Not three from one sport, just one from each sport.
So, I chose 20 sports and found one woman from each to represent themselves as the hottest of their kind. Enjoy.
Begin Slideshow

»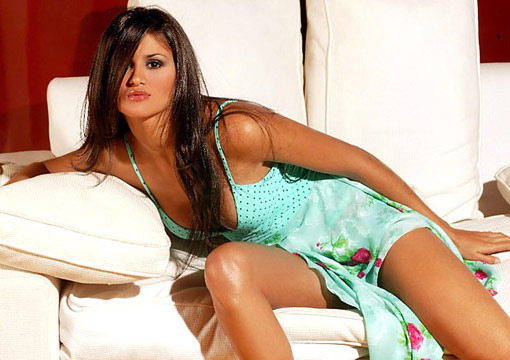 Leryn Franco belongs in our world. She should always be around sports lists that talk about hot women. Why not? She is gorgeous.
Her talent is on par with the rest of the javelin tossers in the world, but it is her look that garners all of the attention. Call me crazy, but isn't that why we read these posts?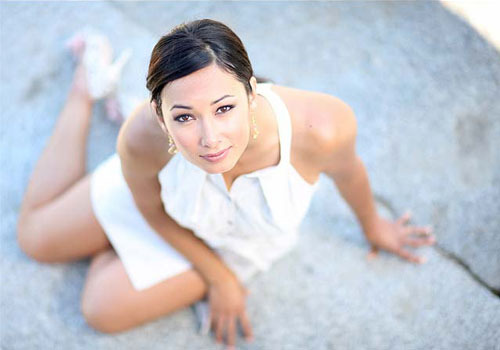 Okay, so Kimiko Zakreski is not an active snowboarder—she was not even involved in the Winter X Games on ESPN this year—but she is not retired. She is just taking some time off for herself.
If more athletes would do this, maybe they could last longer and be able to play until they are 45. Right, Peyton?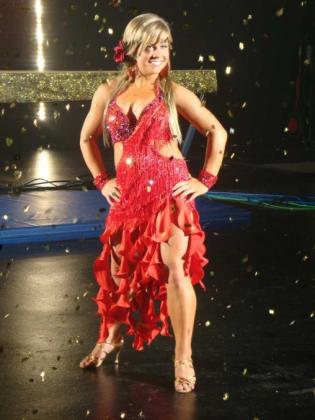 I find female gymnasts a bit too ripped for my taste, but Shawn Johnson has a leveled body. She is not too skinny and not too built. The perfect combination.
And now that she is a few years past legal, we can openly talk about how sexy she is. Thanks, ABC.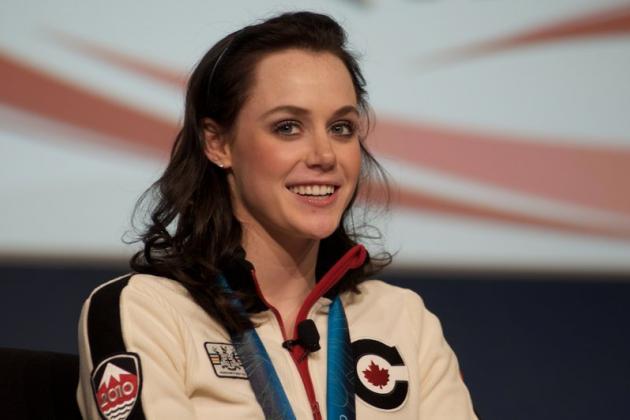 In the wonderful world of figure skating, Tessa Virtue goes unnoticed. She gets little media attention and now that I have done extensive research, I find out that she is quite the looker.
I still can not believe I missed her all these times, but no more. She is the hottest female figure skater of today.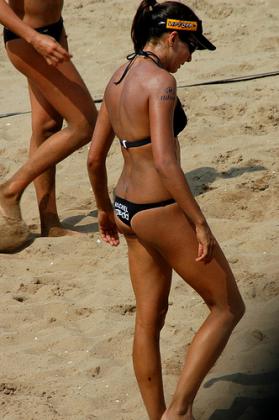 Bathing suits, bikinis, sand, water and beaches.
Now go and make a sport out of those pieces.
Man, I wish I would have been there when beach volleyball was invented to hear that brainstorming session.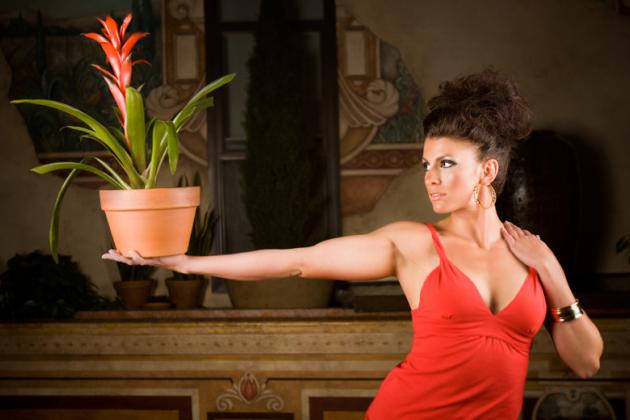 If you told me to ride a sled, I would love to.
If you asked me to do it, face down, going down a 4,600 foot ice track with a 400 foot vertical drop, I would ask you to remove yourself from the conversation and walk into a brick wall.
There is no way I would ever do something like that. No way at all. Well, it depends on what we are drinking.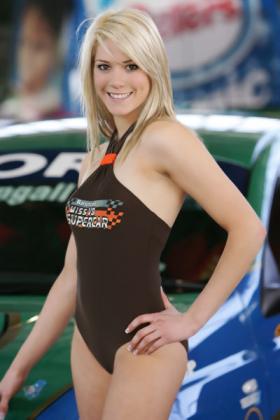 Melanie Adams is a model/pole vaulter. She is already getting bonus points for being from Australia and we should be seeing her in the 2012 Olympics in London.
So once the modeling thing fizzles out, maybe she can make a living jumping over obstacles using poles.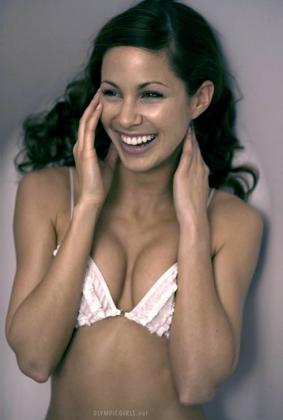 Have you ever attempted curling? Have you even made it onto the ice without tripping and cracking a few vertebrae?
I have. I tried to play a game of curling this past winter and the only thing that happened was my friends laughing as I attempted to stand up long enough to make a play.
It is harder than it looks. Claudia Toth not only makes it look easy, she makes it look good.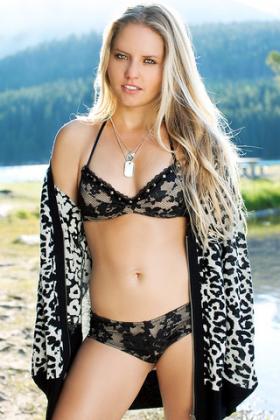 I am as shocked as you are. Bruna Schmitz? Who is that?
She is a surfer from Brazil. Oh great, now Brazil is popping out surfers? This is unfair.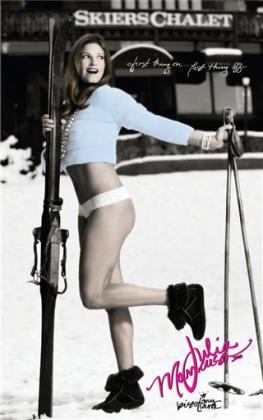 She is cute. She is precious. She is the girl you want to bring home to meet your mother. She is also sexy.
Julia Mancuso arrived on the scene a few years back and now that she has won a couple of medals, she has not given up the stardom just yet.
And we do not want her to go. Not yet.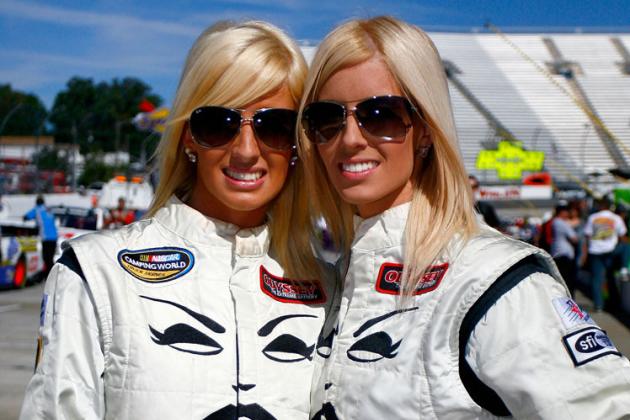 The Cope Twins. The Paris Hilton wannabes of the 21st century.
They landed on my radar only a few months ago and now I find them to be one of the sexiest twin sister duo in sports. The fact that they race just makes them that much hotter. How many sexy twin sisters get behind the wheel in NASCAR?
Exactly.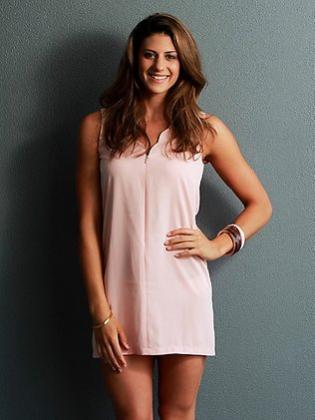 It's 2012 and that means it's an Olympic year. Not just any Olympics either. It is the Summer Olympics.
Why do we love the Summer Olympics? We can watch Stephanie Rice in a bathing suit and not have to explain to our wives or girlfriends about it. Yes sir!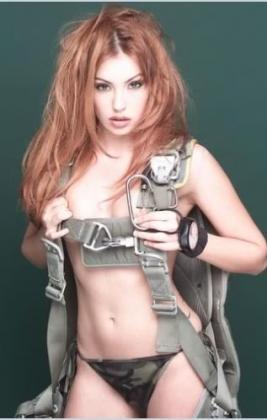 I never forgot about you, Roberta. I just needed to find a place to fit you in.
In the future, I will always make sure to find room for you. Even if I do an article about ants, I will find a way to include you. I promise.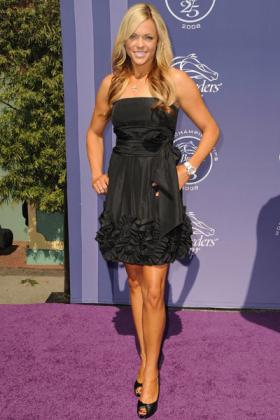 Until I find another softball player as beautiful or as talented as Jennie Finch, she shall remain on top.
It will take a big-time player before I even consider anyone but the sexiest blonde to ever put on a softball uniform in this spot. I am always taking applications.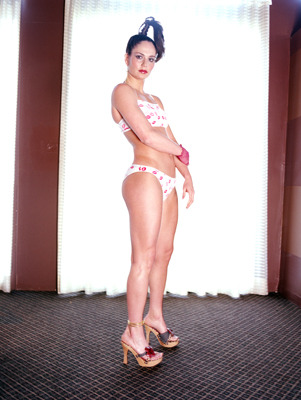 There are thousands of reasons to love Sue Bird. I love her because she is beautiful and she went to the University of Connecticut where female basketball players are turned into professional All-Stars.
She is a seven-time WNBA All-Star, two-time WNBA champion, two-time Olympic Gold Medalist and was the first overall pick of the 2002 WNBA draft.
Do I need to spell it out? She is first class, bad...you know the rest.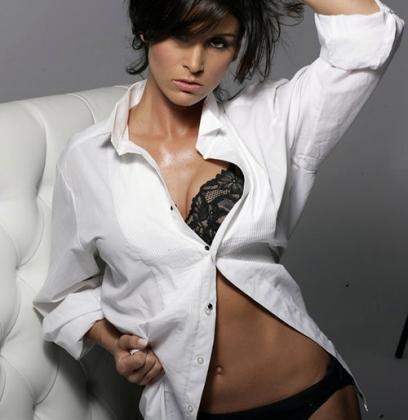 It will be a long time until we see another Allison Baver at the Winter Olympics. Especially in the short track matches.
Her body looks amazing in the tight elastic body suit the speed skaters have to wear to improve their overall speed. I am not complaining, I just think they should be painted on instead. Right?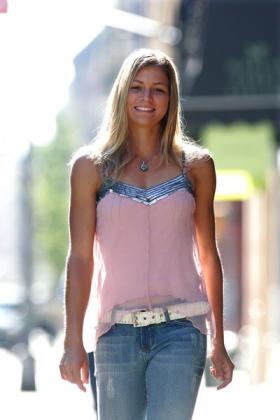 If you are a fan of Ana Ivanovic, Maria Sharapova, Daniela Hantuchova, Alona Bondarenko, Gisela Dulko or any of the other 342 beautiful female tennis players out there, I am sorry.
Maria Kirilenko is the hottest tennis player on a list that is longer than the number of Republican candidates for President of the United States. She earned this spot and now deserves your attention.
If you did not like her before, well, here she is anyways.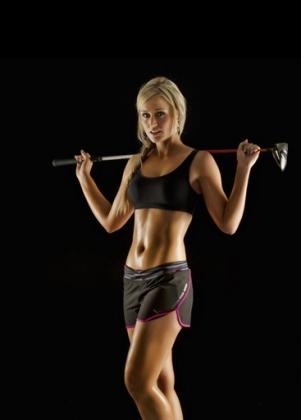 From Arizona State to the Big Break, Blair O'Neal is the perfect choice to represent all female golfers.
She is not only beautiful, she is also, well, I'm not sure any more is needed. I usually move on from that previous sentence and I will do so again.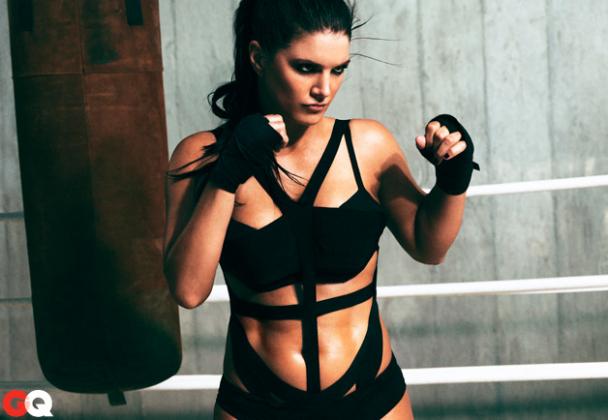 I know what you're thinking.
Why would you have Gina Carano as the hottest female athlete in the world and in the USA in one article, but not in this one?
Well, I think it is time to spread the wealth. If I could split the No. 1 spot, I would.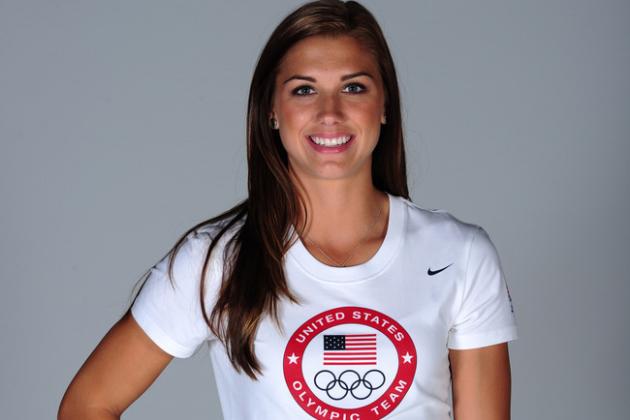 Alex Morgan didn't make soccer popular. She wasn't the first woman to impress us with her beauty on the field. She wasn't the sexiest female soccer player in the world.
Until now.
Alex Morgan has given us another reason to enjoy women's soccer in the U.S. It does not hurt that she is beautiful. That is just a plus.