Super Bowl Scandals: 5 Crazy and Outlandish Events Surrounding Past Super Bowls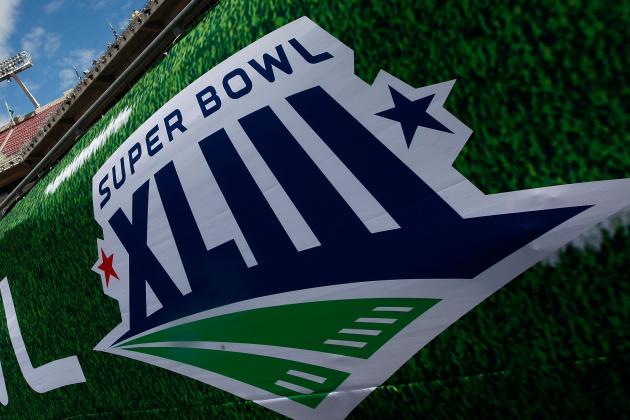 Al Bello/Getty Images

There is an enormous amount of media coverage around the Super Bowl. Player matchups are analyzed. Defensive and offensive statistics are picked apart and thoroughly examined.
This article is not that. Here is a list of five scandals and bizarre events surrounding Super Bowl week that have created quite the storylines in seasons past.
Begin Slideshow

»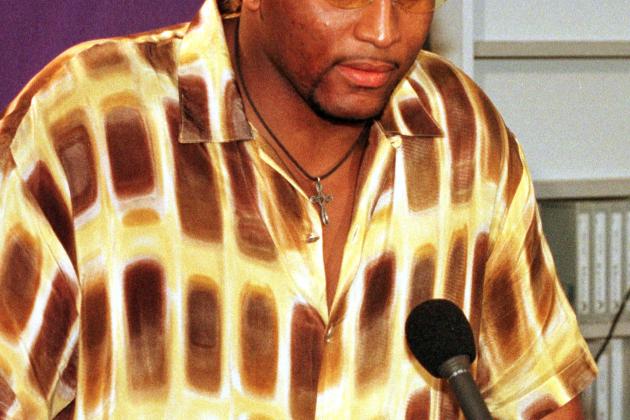 Alex Wong/Getty Images

Ray Lewis makes the list, and his Baltimore Ravens were not even playing in Super Bowl XXXlV.
Two deaths at an Atlanta area post-game party were linked to Lewis, and he was charged with murder and aggravated assault. The charges were eventually dropped, and he pleaded guilty to obstruction of justice.
The next season, the Ravens did play in the Super Bowl and Ray Lewis gave an MVP performance when his team beat the New York Giants.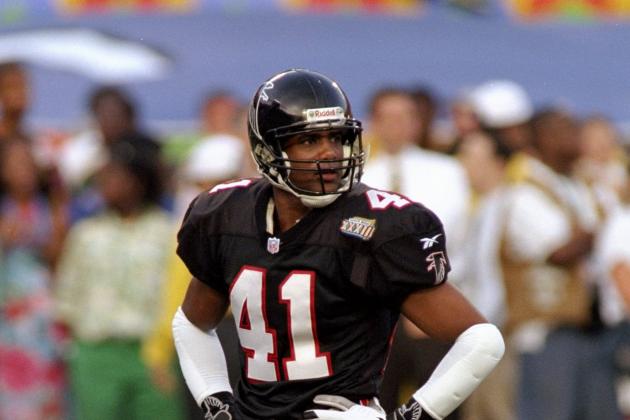 Rick Stewart/Getty Images

Veteran Falcons defensive back Eugene Robinson was known for his wholesome family values. The day before Super Bowl XXXlll, Robinson had been presented with the NFL's Bart Starr Award—praising his high moral character from the Christian organization Athletes in Action.
Perhaps he should have celebrated his award a little bit more virtuously, as he was picked up by police hours later for soliciting a prostitute.
Robinson was bailed out by game day; however, things didn't get any better for the defensive back once the game actually started. He was burned badly on an 80-yard John Elway rope to Rod Smith and also missed the key tackle on a long Terrell Davis run. The Broncos went on to win, 34-19.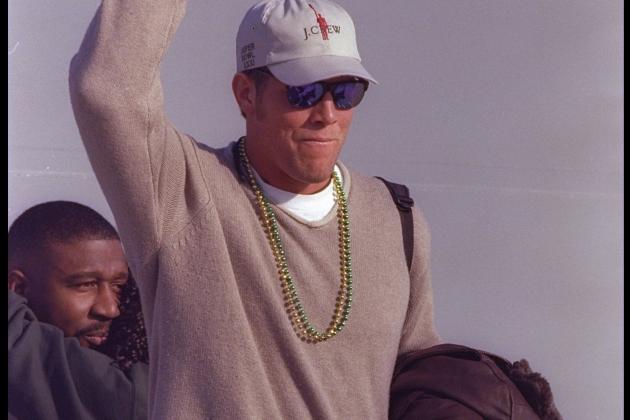 Al Bello/Getty Images

In 1996, after a fairly public battle with painkillers and alcohol addiction, Brett Favre led the Packers to a phenomenal season, winning his second MVP award in the process.
It came as quite the shock when, during Super Bowl week, Favre was allegedly seen on Bourbon Street partying with beer in hand. The Packers shrugged off the alleged encounters. Things got interesting when he was reportedly dry heaving on the sideline before the big game. As expected, the Packers said he had the flu.
Being Brett Favre, he still managed to lead Green Bay to a 35-21 victory over the Patriots in Super Bowl XXXl.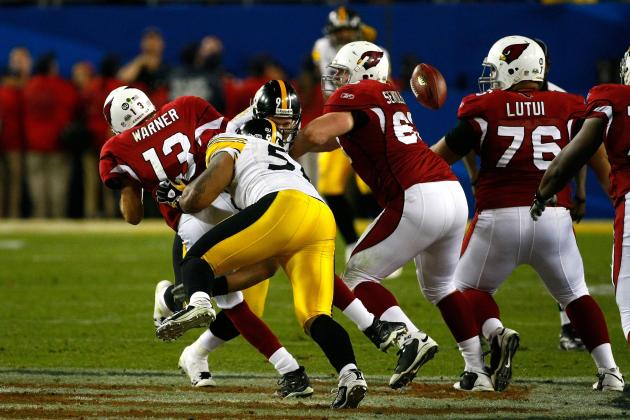 Win McNamee/Getty Images

The Super Bowl is wholesome family television, right? Some watch for competition or the action; others watch for the commercials. Thousands in the Arizona television audience got a little extra entertainment when approximately 30 seconds of adult-oriented content ran during the telecast.
Comcast released a statement saying it was an isolated attack and that they would be offering a $10 credit for those affected.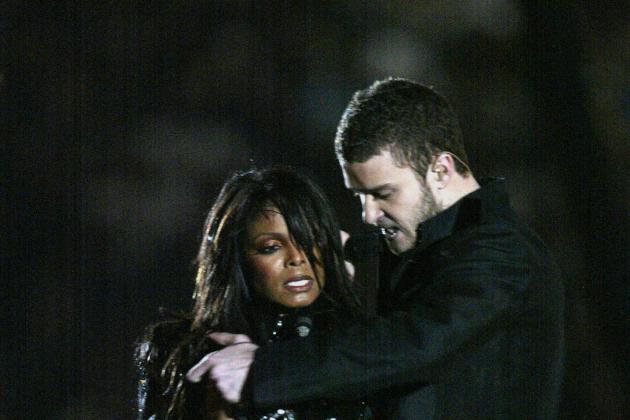 Donald Miralle/Getty Images

This scandal has received the most publicity by far of all the Super Bowl controversies. Justin Timberlake ripped open a part of Janet Jackson's costume during the halftime show, revealing a partially-exposed breast for less than a second.
There was a large media frenzy, and in the end, CBS received a $550,000 fine and we all moved on. Sadly, the real losers here are us, the viewers, who now have to watch conservative and boring halftime shows.