UFC on FOX 2 Results: Power Ranking Chael Sonnen's Best Octagon Performances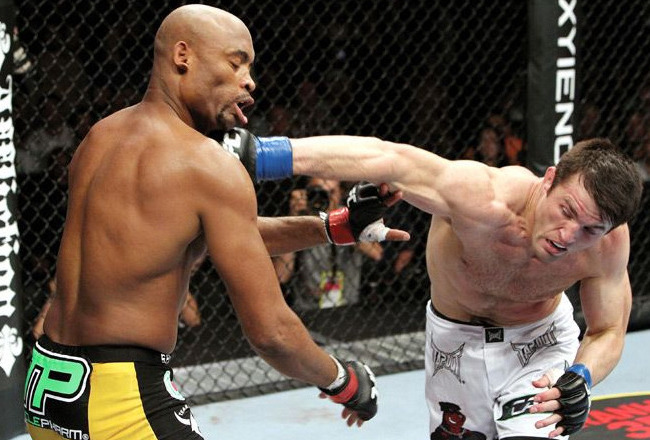 Photo courtesy Josh Hedges/Zuffa LLC

Chael Sonnen is one of the most impressive middleweights in MMA. His lackluster performance over Michael Bisping notwithstanding.
He's beaten great fighters, and he's almost beaten the greatest of all time—Anderson Silva.
Thus, the purpose of this slideshow is to remind fans that Chael Sonnen hasn't looked as bad as he looked against Bisping.
In fact, he's looked like a dominant force in prior outings and here are his best performances.
Yushin Okami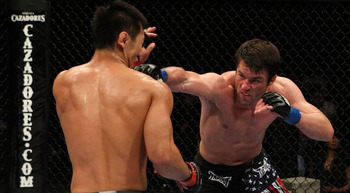 Chael Sonnen became a name once he beat Yushin Okami.
That was the fight that got Sonnen his first bit of buzz amongst fans.
It wasn't the prettiest fight in the world, but it was one that established Sonnen as a credible name and a serious fighter.
Nate Marquardt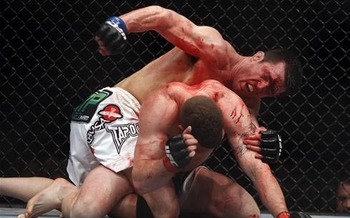 Photo courtesy Isaac Brekken|AP
It was Sonnen's victory over Nate Marquardt that earned him a title shot against Anderson Silva.
Thus, the fight deserves a place amongst other legendary fights because it helped create one of the greatest feuds in UFC history.
In addition, Sonnen further displayed that he was a true threat at middleweight by dominating Marquardt in a way few others have.
Brian Stann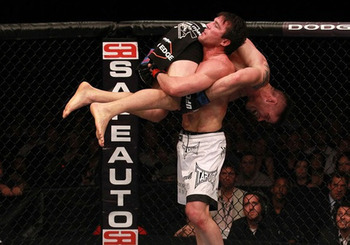 Brian Stann stood no chance against Chael Sonnen; it was hopeless.
Sonnen took him down and completely controlled Stann and eventually locked up a fight-winning, arm-triangle choke.
If it were Mortal Kombat, it would've been a "flawless victory."
Anderson Silva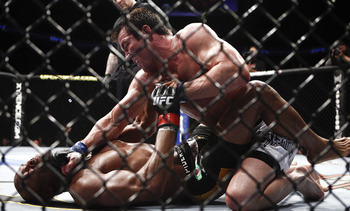 Photo courtesy Esther Lin|Fanhouse
Ironically, Chael Sonnen's best performance was a loss.
However, it was a loss that made him a near demi-god and an instant celebrity in the MMA world.
For 23 minutes, Sonnen made one of the greatest fighters of all time look like an amateur. He even set a record for amount of strikes landed in a fight.
Despite Sonnen's incredible beatdown of Silva, the "gangster" from West Linn, Oregon, got caught in a Hail-Mary triangle choke from Silva and was forced to tap out.
He lost the biggest fight of his career, but in doing so, his popularity skyrocketed.
Tthe name "Chael Sonnen" finally meant something.
Keep Reading