The Hottest Female Athletes from Around the World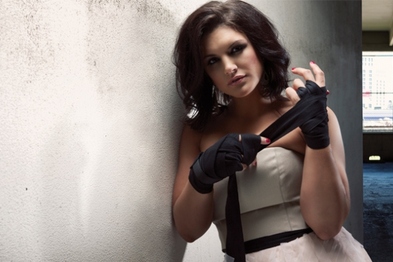 All over the world, women compete in various sports for a chance to be called the best. They fight, scrap, and claw their way to the top.
From Belarus to Japan, from swimming to curling, hot female athletes can be found in all countries from around the globe. They come in all shapes and sizes and speak every language imaginable except hieroglyphics. That is hard to learn.
I decided to put together a list of the hottest female athletes from select countries around the world. Enjoy.
Begin Slideshow

»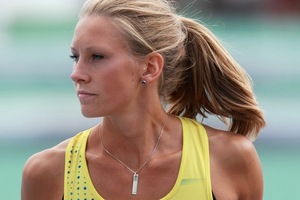 Aside from having a really cool name, Ebba Jungmark spends her time high jumping for her country, Sweden.
Little else is known about the beautiful blonde but a solid showing in London this year could get her featured a bit more next year.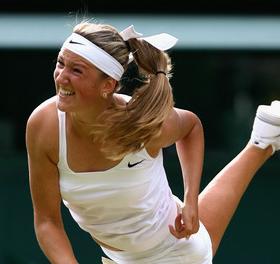 Victoria Azarenka has some pretty impressive statistics following her recent Grand Slam victory in Australia.
Before winning the 2012 Australian Open, she has won nine different tournaments in the past three years and finished second in eight more. She is now the number one ranked tennis player in the world.
Go ahead and add that to the list of achievements. Right next to being named one of the hottest female athletes alive.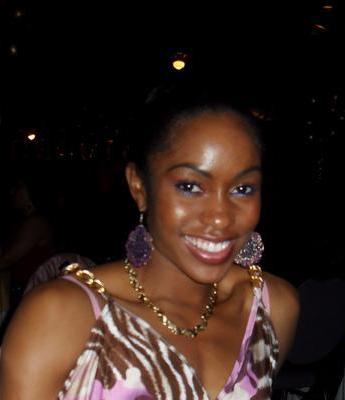 Hrudles are tough, even for a talented track and field athlete like Shevon Stoddart. She made it to the Olympics but never made it to a final and her dream of grabbing a gold medal.
She finished in 5th place for the 2004 Summer Olympics and 4th place in the 2008 Summer Olympics. If she makes it to London this year, she might crack the top three.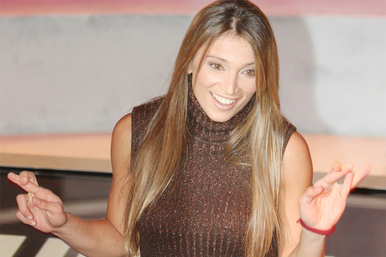 Margherita Granbassi is a beautiful fencer. No, she does build fences. She fights in a controlled environment using a sword. She does that kind of fencing.
I feel sorry for the announcers that have to call out her name during the match. They must give her a nickname like M-Bassi.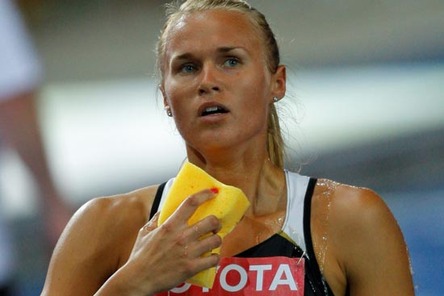 There are not that many sexually appealing Heptathletes in the world. In fact, there is only one that I have been able to come across, Kaie Kand.
So it would be fitting that the woman from the sport that has only one true beautiful woman would be from Estonia, one of the world's smallest countries.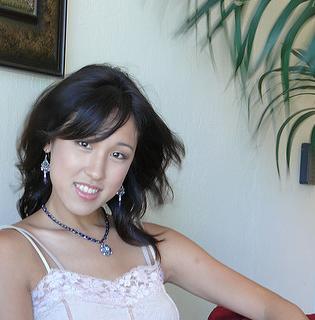 Although Jocelyn Ho was officially born in Canada, she is and always has been a Taiwanese figure skater.
Her skills never won her a gold medal but it did put her name on the map. She was good enough to make her mark on me and that is all that counts, usually.
Caroline Wozniacki is one of the best female tennis players in the world without a Grand Slam victory in her books.
She came close in 2009 and started this season off with an early exit in the Australian Open. She even lost her number one ranking and fell to fourth.
Even so, she will make a run in 2012. Just have to wait for it.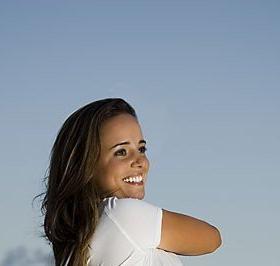 I remember a song about one being the loneliest number. I don't remember who sang it but the point is, one is a lonely number and that is the amount of LPGA wins in Beatriz Recari's career. One.
If she can find a way to make it to two, she might just make more lists. Only time will tell. At least she is something great to look at as we wait.
Beach Volleyball in the house.
How is it that a sport that requires women to wear a bikini and run around a beach in the sand have trouble making money?
If the Lingerie Football League can do it, surely beach volleyball should have no problems.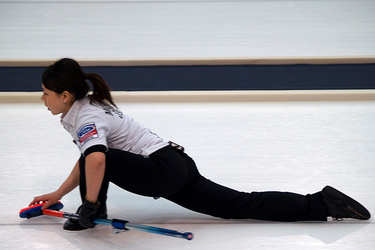 Curling should not be a sport. It shouldn't even be a word.
I said that before I was introduced to the women of curling. Mari Motohashi is one fine curler. It takes as much talent to perform moves like this as it does to actually look good doing it.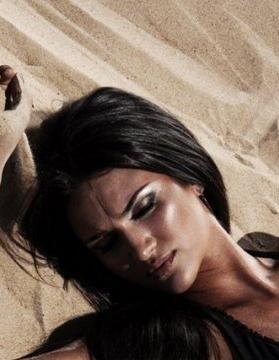 Leryn Franco deserves more respect than she has received from the media. It is not her fault she is beautiful and talented.
The 2012 Summer Olympics are slowly coming upon us and maybe she might even win something this time. If not, she can always fall back on her modeling career.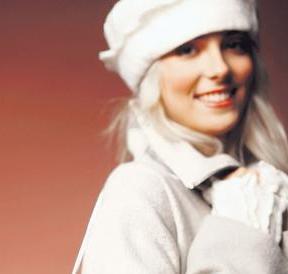 Too bad the Winter Olympics are only once every four years. We need more media coverage of the sexy Finland figure skater, Kiira Korpi.
I am still hoping we even make it to 2014. Right, Mayans?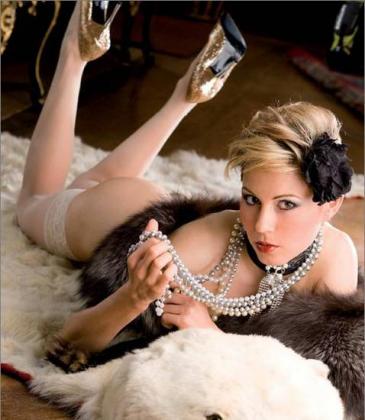 I know. I am shocked as you are that someone other than Maria Sharapova is named the hottest female athlete from Russia but Irina Kalentieva is easily the best choice.
The mountain biker from Chuvashia is a medal winning Olympic cyclist. So she did not come from the sky, she has been here all along we just never noticed her.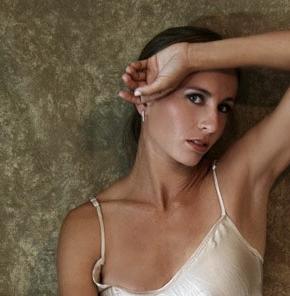 Gisela Dulko is not a great singles tennis player but she is a terrific doubles player. She has won almost three times the amount of doubles tournaments as she did singles.
She is better with another woman. That is something I always hoped to say about Gisela.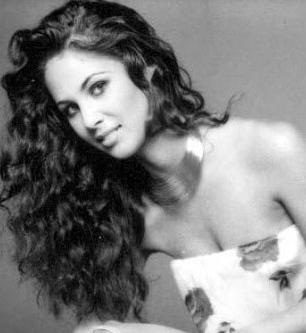 Claudia Toth did not invent Curling, she just made it sexy.
The Austrian once posed nude to help promote the sport and it worked. Since then she has been featured in magazines, posters, and anywhere else hot female curlers are featured. Even on here.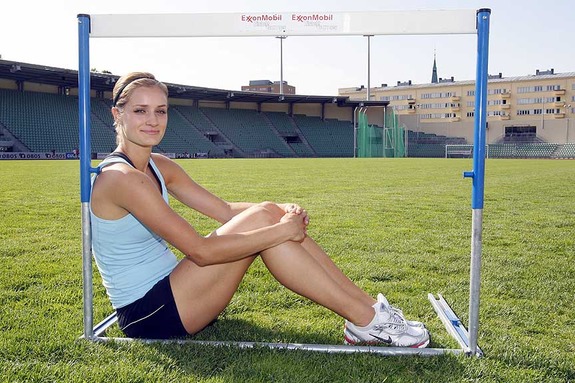 And the winner is...
Well, she is not the overall winner but Christina Vukicevic is the hottest athlete from Norway, the same country that gave us the paper clip and the cheese slicer.
I always wanted to know where the paper clip came from.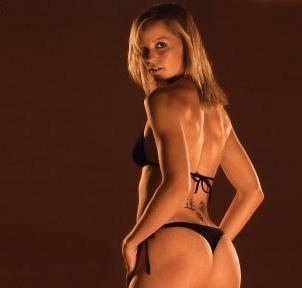 In Germany they have their own version of Playboy magazine. It has all the same features as the original but is is centered around, you guessed it, German women.
Sina Schielke was once featured on the cover. If you don't believe me that the German sprinter posed nude go do a quick search and let me know what you found out.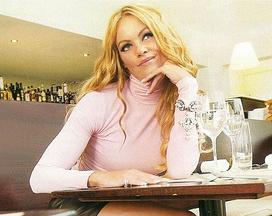 In the Netherlands, the country took a big hit on the Olympic swimming front when Inge De Bruijn retired. She won eight Olympic medals in her career, four of them gold.
Even if they have highly skilled athletes at the next Olympics. None of them would even come close to the beautiful Bruijn. Not even close.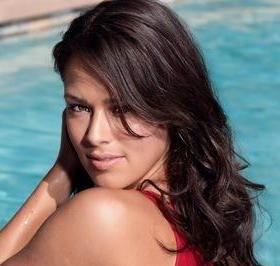 Ana Ivanovic put up a good showing this past few weeks but fell a few rounds short of a Grand Slam final at the Australian Open losing to Petra Kvitova in the fourth round.
Now that we got the tennis stuff out the way, we can discuss her beauty since that is the reason you are here. Face it, she is one of the sexiest female tennis stars of all time. If she starts winning some tournaments she might be one of the best tennis players too.
But she needs to win first.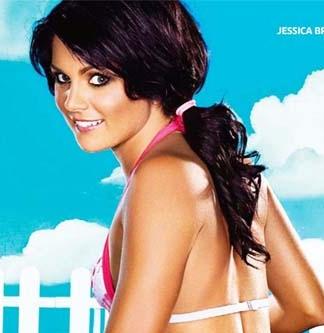 Um, hi Jessica Bratich.
The former Australian karate champion has finally made her mark in my world. I have not heard of her until now and I am glad I did.
She is exactly what we needed in this post. A new face with a rocking body. Those are always welcomed.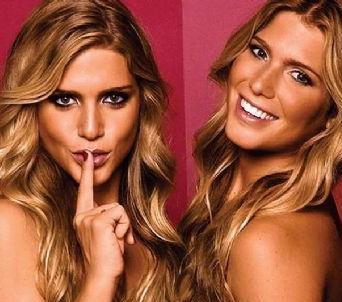 Until I am legally ordered to stop using the Feres Twins for anything considered hot, I will continue to show them off.
Why not? If Bia was not a twin, she would still be one of the sexiest female athletes alive. But there are two of them. Two!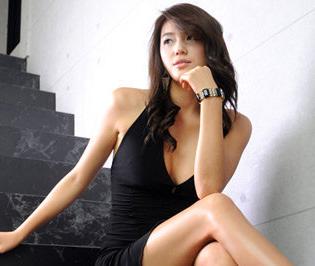 Han Ji Yeon is a relatively unknown female athlete. She began her career as a Korean volleyball star.
But then she decided it was time to improve on her image. So she went out and purchased a new set of twins.
Now she spends her time modeling and not volleying balls.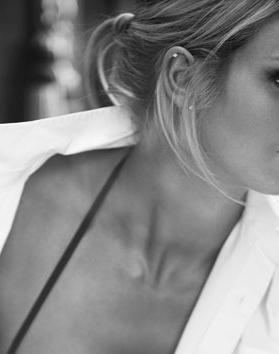 She is beautiful. She is talented. She is everything you want in a female golfer.
Sophie Horn is even a personal trainer. So if the golf thing does not pan out, she can always get more serious in the weight room and do a little MMA fighting. Just a thought.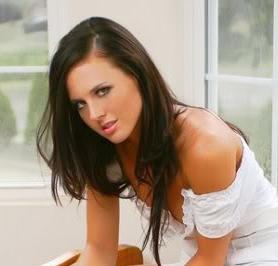 Alizee Paradis? Who and what?
Exactly. She was a professional tennis player for about a minute and a half but she became much more famous thanks to her amazingly sexy body.
She is the Anna Kournikova of...oh wait, same sport. Never mind then.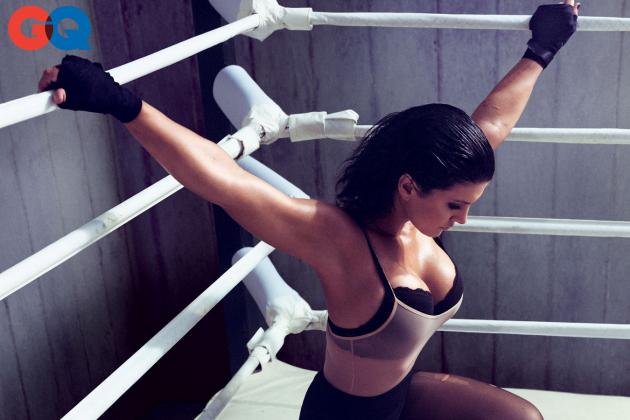 It is not bias. It is not because she could beat me up.
Gina Carano truly is the sexiest female athlete women in the United States and the world.