Giants vs Patriots Predictions: These Rookies Just Might Make a Key Contribution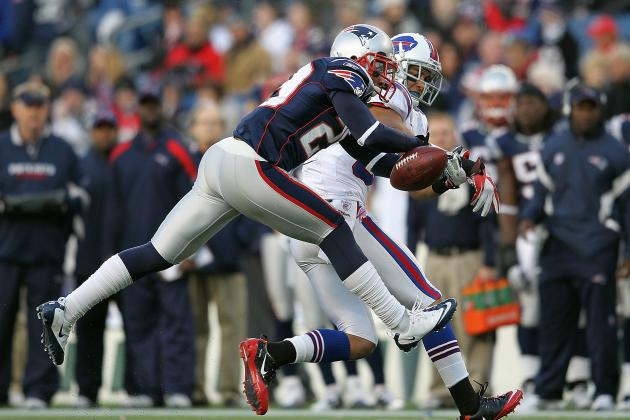 Jim Rogash/Getty Images

Super Bowl XLVI between the New York Giants and the New England Patriots could be decided by the play of one or more rookies.
While the most talked about names in this matchup are indeed veterans, there is a handful of rookies on both teams that could have the opportunity to swing this game one way or the other.
Here are the five rookies I feel could ultimately impact Super Bowl XLVI:
Begin Slideshow

»
Stevan Ridley might be the best kept secret in Super Bowl XLVI.
Ridley was drafted early in the 3rd round of the 2011 NFL draft, but it didn't take long for him to show what he was capable of doing in the NFL.
In his first preseason game Ridley had over 100 yards and three touchdowns.
Despite his preseason numbers, the Patriots used Ridley sparingly throughout the regular season. He had just 87 attempts, but rushed for over 400 yards.
New England has become notorious for doing what is not expected. Right now all attention is on tight end Rob Gronkowski's ankle, but would anyone really be surprised if New England shocked the world by relying on the legs of a relatively unknown running back?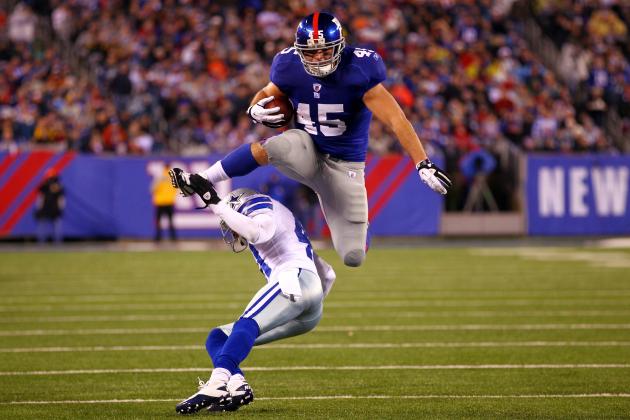 Al Bello/Getty Images
Giants fullback Henry Hynoski hurdles a Cowboy Defender
Henry who? Unless you are a New York Giants fan, you likely don't know who Henry Hynoski is.
Any defender who has been hit by him definitely does.
Hynoski is a big man who embraces his role as a blocking fullback. He rarely gets his hands on the ball, but he is a vital part of the Giants offense.
In Super Bowl XLVI Hynoski will be leading the way for runningbacks Ahmad Bradshaw and Brandon Jacobs. A few key blocks could be the difference in this game.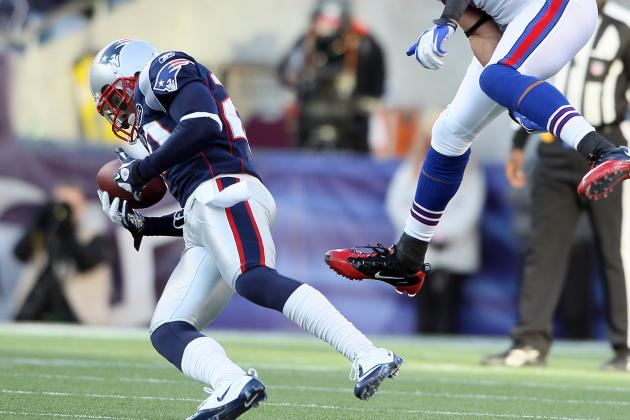 Elsa/Getty Images

Sterling Moore is not a starter for the New England Patriots... yet.
In his last three games Moore has made plays. He has six passes defended and two interceptions.
In his limited play time, the rookie has found himself around the ball. If he continues playing the way he has, he could have the opportunity to make a difference on Super Bowl Sunday.
To help his case, Giants quarterback Eli Manning is averaging over 40 attempts per game in the playoffs. This should give Moore plenty of opportunities.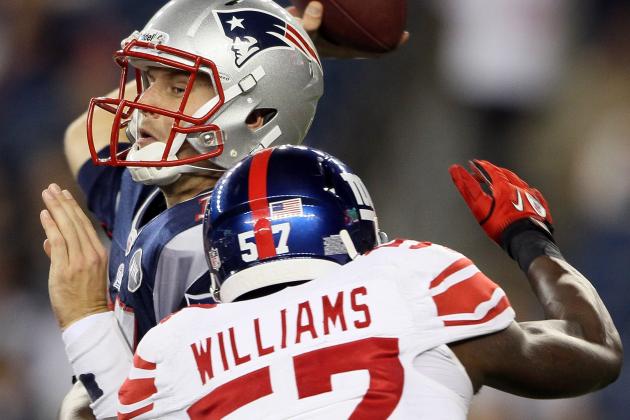 Elsa/Getty Images

Jacquian Williams started just two games for the New York Giants in 2011, but he was second among NFL rookies in tackles.
There is no shortage of playmakers on the Giants defense, which has helped Williams fly under the radar this season.
During Super Bowl XLVI, the Giants will be facing a pass happy Tom Brady. Brady likes to throw to the middle of the field which is exactly where Williams spends most of his time.
With a little help from the Giants defensive line, Williams could find himself in position to snag an errant throw by Tom Brady.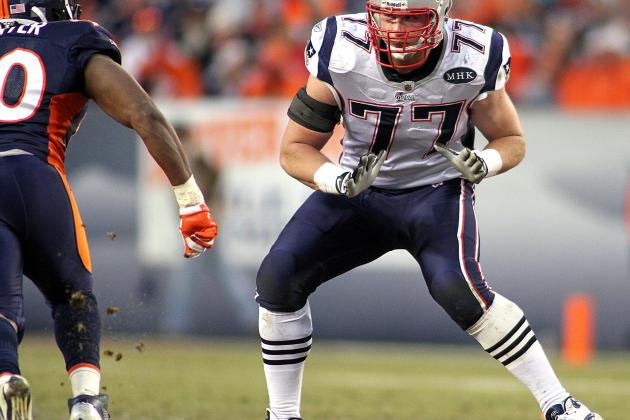 Marc Piscotty/Getty Images

Right tackle Nate Solder might have the biggest task of any rookie in Super Bowl XLVI: He will be responsible for keeping the vaunted New York Giants defensive line off of Tom Brady.
Solder was drafted in the first round of this year's draft and has proven to be worth the pick. This week will be his toughest game yet as he faces an aggressive Giants defensive line.
If Brady stays upright, then Solder will have had the biggest impact of any rookie in the Super Bowl.