UFC on FOX 2 Results: 5 Things Demian Maia Needs to Improve on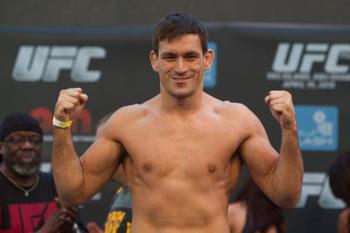 Last night, former UFC title challenger Demian Maia looked to be half the fighter he once was.
At UFC on FOX 2, Maia took on budding contender Chris Weidman, who on just 11 days notice, managed to eek out a decision over the tested veteran, who had an ample amount of time to prepare for such a momentous occasion.
This Brazilian jiu-jitsu whiz first stormed through the Octagon with a 5-0 streak, all victories coming by way of submission.
Now, Maia has gone 3-3 in his last six outings and has failed to finish a fight in nearly three years.
Maia needs to turn a corner here—and soon—otherwise, his career will be in jeopardy.
Wrestling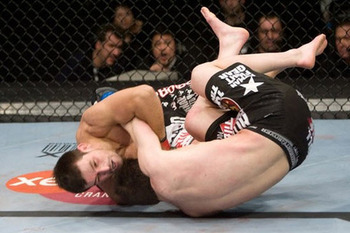 You can only be so effective on the ground if you can bring your opponents there.
In the past, Maia's wrestling was on par with even some of the best grapplers in his division. In Chael Sonnen's return to the Octagon, Maia took Sonnen to the canvas off a trip and deftly put him in a triangle choke, submitting him inside of the first round.
It looks almost as if Maia's game has been slowly deteriorating over his last few fights.
In a division full of top notch wrestlers, the need to be more well adept on the ground, in all areas, is as crucial as ever.
Finishing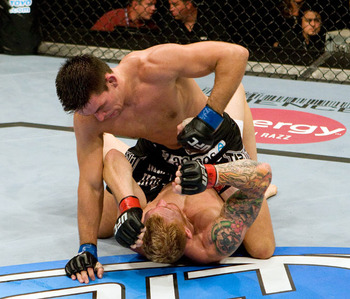 Part of the mystique of Maia before was the fact that he could finish any opponent at any given time on the mat. However, somewhere along the line, the jiu-jitsu prowess of Maia became less and less evident.
Granted, he's faced some stern competition as of late, with his lone losses coming at the hands of Nate Marquardt, Anderson Silva, Mark Munoz and now Chris Weidman, respectively.
However, even against lesser competitors such as Kendall Grove, Dan Miller and Mario Miranda, Maia has failed to so much as threaten these men with anything too significant. It's a strange change of pace for the Sao Paulo native, but only time will tell if he can make his way back to the top in impressive fashion.
Striking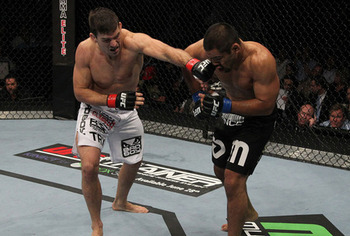 Even in his loss against Mark Munoz, people raved about the striking skills of Maia and how vastly he's improved over the years.
Now, it seems as though all that work has gone out the window.
Maia showed a certain air of confidence in his bout with Munoz, stalking the heavy hitting wrestler with long jabs and looping hooks, coupled with some great footwork and hard kicks both to the head and body.
Since then, Maia's striking skills have looked rudimentary at best. Predictable and a bit more sloppy, the slow decline of the once world renowned fighter continues.
Motivation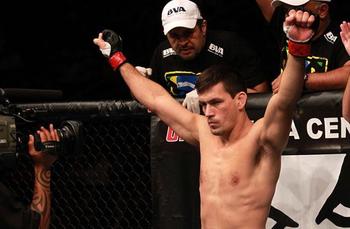 It's clear that there just seems to be "something" lacking.
The once promising jiu-jitsu whiz has failed to wow spectators in some of his recent outings, seemingly going through the motions of the bout and hoping that his talent is enough to get through the win.
Obviously, a battle with Michael Bisping would have garnered more attention from Maia, though Weidman has since proven to be a formidable opponent himself.
Let it be a lesson learned for Maia to not take an opponent lightly, even if it is on short notice. The most boggling of all things was the fact that Maia tired as the bout wore on, though he had an ample amount of time to prepare.
Cutting to Welterweight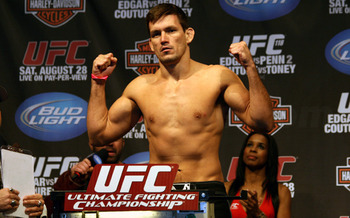 mmajunkie.com
Maia has in the past spoke about his desires to venture to the welterweight division.
It wouldn't seem likely that the 34-year-old has any interest in working himself back up the ladder of the middleweight division all over again.
Outside of guys like Nick Diaz, Carlos Condit and Jake Ellenberger, there really doesn't exist too many viable contenders for champion George St-Pierre to take on.
Should Maia make the journey to 170-pounds, expect him to be just a few impressive wins away towards the top of the ladder.
Keep Reading