National Signing Day 2012: Top 5 Undecided Recruits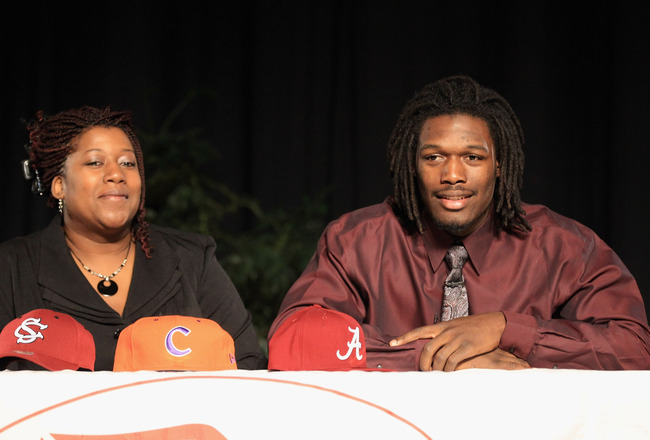 Jadeveon Clowney announcing his commitment to South Carolina in 2011
Streeter Lecka/Getty Images
National Signing Day is upon us once again! Just because there aren't any games being played doesn't mean there isn't any action!
This is the season of heated recruiting battles, where coaches do everything in their power to bring the nation's best high school and prep talent to their team. Entire programs teeter in the balance over one simple word: Commitment.
Let's see which big names of the 2012 class have yet to pledge their allegiance.
Dorial Green-Beckham, Wide Receiver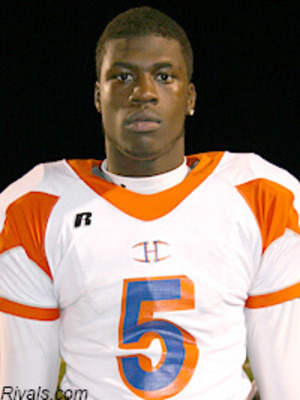 WR Dorial Green-Beckham of Hillcrest High School in Missouri
At 6'6" and 220lbs, Dorial Green-Beckham rates as the best wide receiver in ESPNU's 2012 class, where he was described as "a hybrid of Julio Jones and Calvin Johnson."
Green-Beckham finished his senior season with numbers that would make video-gamers jealous. He reeled in 119 catches for 2,233 yards and 24 TDs. Bottom line, he's tough to cover.
Green-Beckham's top five schools currently include Alabama, Arkansas (visited), Missouri, Oklahoma and Texas (visited).
Davonte Neal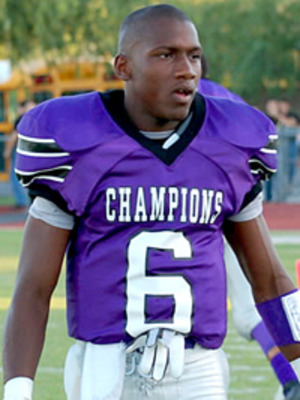 Davonte Neal of Chaparral High School in Arizona
Davonte Neal is 5'10" and 175lbs of pure playmaker. Though he is a bit undersized, he makes up for it in exceptional speed and agility and ranks in at No. 8 in ESPNU's Top 150.
Neal's gifts make him quite versatile, giving him the opportunity to play on either side of the ball. At the Under Armour All-America Game he came in expected to play corner but was moved to wideout as a result of an injury to another player.
Neal has already visited Arkansas, Arizona, Notre Dame, North Carolina and Ohio State.
Andrus Peat, Offensive Tackle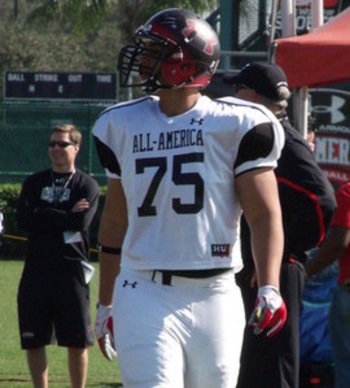 OT Andrus Peat at the UA All-America game
Andrus Peat is an absolute monster. The 6'7" offensive tackle already weighs in at 300lbs.
And he's only going to get bigger.
Credited with good explosion and strength, Peat projects well as a tackle at the next level. Combined with his athleticism, ESPNU has him rated as the No. 2 offensive tackle in the class and No. 9 overall in the Top 150.
Peat has shown interest in and visited Florida State, Nebraska, USC and Stanford.
Eddie Goldman, Defensive Tackle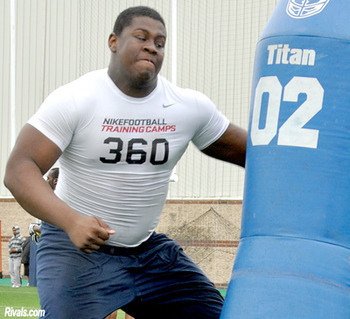 ESPNU #10 Eddie Goldman of Friendship Collegiate Academy
Eddie Goldman is one of, if not the top defensive tackle in the nation. Goldman has great size at 6'4" and 310lbs and a strong frame to support it.
He has excelled at both pass rushing and run defense and rates at No. 10 in ESPNU's Top 150. He will make a great all-around contributor and excellent addition to any defensive line.
Goldman has visited Alabama, Auburn, Florida State and Miami thus far.
Stefon Diggs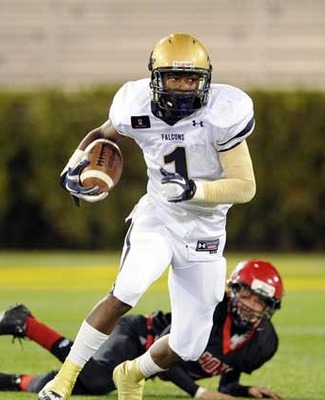 Stefon Diggs of Our Lady of Good Counsel HS in Maryland
Stefon Diggs ranks No. 8 and No. 13, respectively, in Rivals' and ESPNU's 2012 class. A versatile playmaker, Diggs projects to play either runningback or wide receiver in college.
At 6'0" and 185lbs, he has room to add more strength to his already solid frame. Diggs has already clocked a 4.45s 40 yard dash according to ESPNU and will be electric no matter what position he ends up at.
Diggs has made visits to Auburn, Cal, Florida and Ohio State.
More Undecided Recruits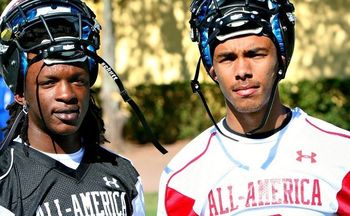 2012 Under Armour All American Game participants Lucas Thompson and Trey Griffey
While those are some of the big name recruits that are undecided, it is hardly all of them. Tracy Howard, Darius Hamilton, Josh Harvey-Clemons and Arik Armstead are just a few more that didn't make the list.
All of these super-talented, undecided athletes will make for an exciting National Signing Day! It'll be a day full of commitments, de-commitments and even re-commitments from the nation's top recruits.
Keep Reading