UFC on FOX 2 Results: 5 Things We Learned About Phil Davis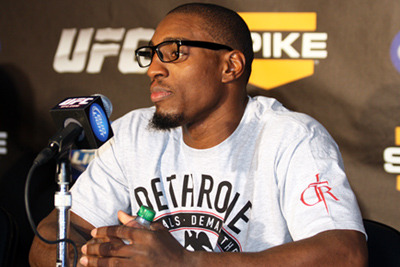 mmajunkie.com
Last night, Phil Davis was bestowed with a shot at former champion Rashad Evans, whilst headlining a major endeavor for the UFC, their second venture on the FOX network.
After five rounds of action, Davis was outclassed by the more experienced Evans, who took home an undisputed unanimous decision.
Given his performance against Evans, what are some things that we can ascertain from Davis as a fighter?
Begin Slideshow

»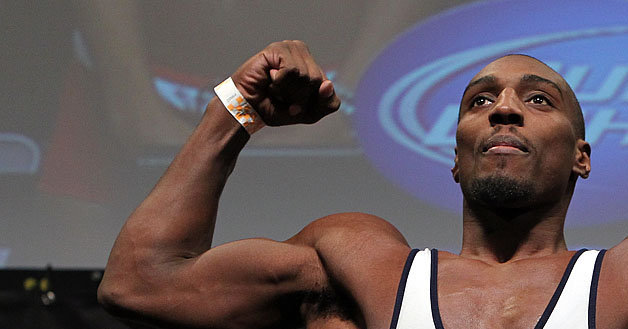 Despite being a collegiate wrestling All American and former national champion, Davis' wrestling will still be left wanting against the elite.
That's not to say that Davis will not be able to take down most opponents in the light heavyweight class, however, setups are not as refined as that of Evans.
You can't always just go for a single or just go for a double and hope to work someone to the ground, you need to vary your game according to your opponents' style and fighting prowess.
In a straight wrestling match, Davis stands a good chance at defeating Evans, but when strikes are thrown into the fray, then all bets are off.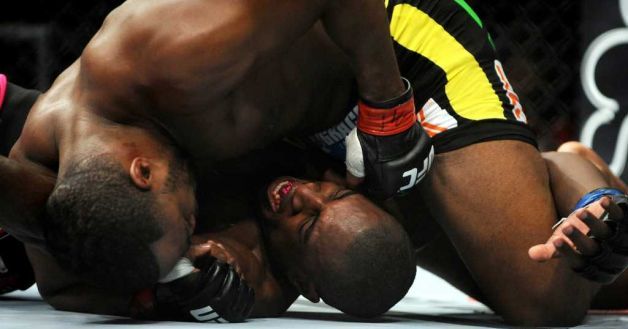 mmafighting.com
Davis has never been tested off of his back, though Evans clearly exposed several advantageous positions on his opponent.
Throughout the bout, "Suga" was able to take Davis to the mat, while deftly moving from side control and even into a mounted crucifix momentarily, where he peppered the former Penn State wrestler with several telling blows.
When Davis does return to the Octagon, expect to see a more dangerous and adept grappler, as the budding contender will likely need to put in some more hours with his gi in order to become more well-versed.
Even in his previous battle with Antonio Rogerio Nogueira in March of last year, one of Davis' glaring weaknesses was his transitions between striking and his wrestling.
Last night, those same meticulous issues were evident, as the Alliance MMA product threw few strikes and awkwardly shot in for his takedowns, to which Evans was able to nullify almost effortlessly.
Against unrefined opponents, Davis will likely always dominate with his wrestling, however, he learned last night that against the top of the division, takedown attempts alone will not be enough to to work the best to the mat.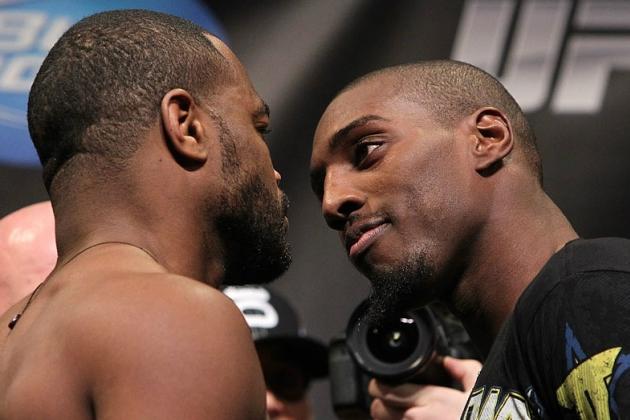 All week long, Davis did his best poker face, never showing any signs of intimidation from Evans. However, come fight time, Davis showed that despite his resolve, his skills cannot match an opponent of Evans' level.
Was Davis rushed to the top too quickly? He was an undefeated prospect, 9-0 at the time, with a five fight win streak inside the Octagon who had victories over the likes of Brian Stann, Alexander Gustafsson and Antonio Rogerio Nogueira.
Despite those accolades, none can compare to the well-rounded arsenal of Evans. Davis is only a few years into his new endeavor as a mixed martial artist.
If he's been able to attain as much success as he has based on his wrestling skills and the little experience he's been able to cultivate, he could have a long and bright future in this sport.
mmaweekly.com
Despite being dominated in a five-round rout, never once did Davis succumb to one of Evans' ground-and-pound blows, wilt and look for a way out.
Lesser competitors may have given up midway through the bout when Evans was able to take down and control Davis on the mat, however, the California transplant proved that, though his skills may not be up to par, his undying desire to win and perseverance is intact, which is half the battle as you aspire to ascend to the top of anything you do, let alone in the fight world.