FC Barcelona: 10 People Who Should Never Have Been Sold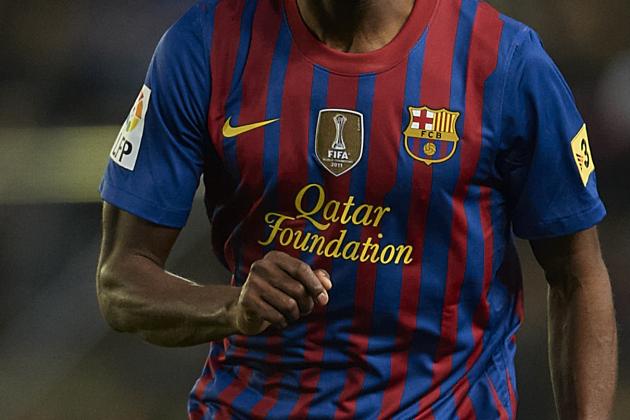 Manuel Queimadelos Alonso/Getty Images
FC Barcelona
The publication of the slideshow concerning players that deserved to leave La Blaugrana serves as an inspiration for another topic: the players that should never have been sold by FC Barcelona.
The majority of the players mentioned in this slideshow were assets to Barca. Many shined at Barca only to fade in other clubs after being sold.
The purpose is to talk about the players that should have remained with La Blaugrana. The discussion may include the reasons and what transpired for the affected player after the decision was made.
Begin Slideshow

»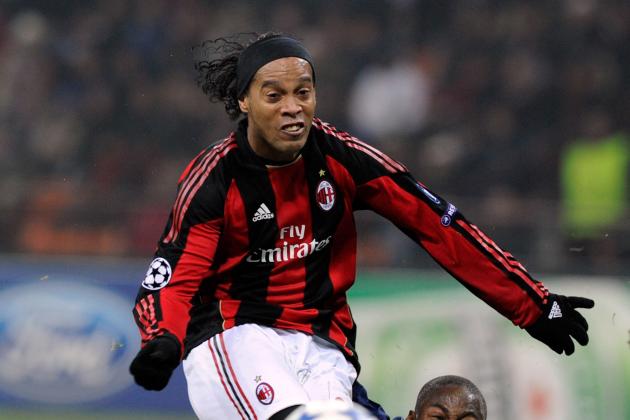 Claudio Villa/Getty Images
Ronaldinho
Ronaldinho was with FC Barcelona from 2003 to 2008 and it was a match for both. According to the FC Barcelona website, Ronaldinho accumulated 110 titles and scored 250 goals.
Ronaldinho won one Champions League, two Spanish Supercups, three Catalonia Cups and two La Liga titles. The era of Ronaldinho, some of the golden years of FC Barcelona, came crashing to an end when he was traded to AC Milan in 2008.
Ronaldinho at AC Milan was not the same since he felt depressed during his time with the club. The feeling of marginalization affected his game skills.
The end result was that AC Milan eventually released Ronaldinho in January 2011 so that he could spend his last professional years in Brazil.
FC Barcelona made the mistake of allowing Cesc Fabregas to leave for Arsenal. La Blaugrana rectified its error by signing Fabregas during the 2011 summer transfer window.
Fabregas has impressed Barca with his achievements in the Copa del Rey, UEFA Champions League and La Liga since his return. It is hoped that Fabregas can finish his professional world football career at Barca.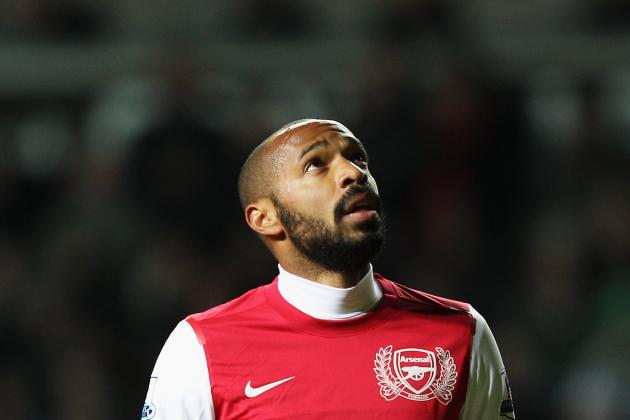 Michael Steele/Getty Images
Thierry Henry
Thierry Henry transferred from Arsenal to FC Barcelona in 2007. Henry was instrumental in La Blaugrana winning the UEFA Champions League during his first season with the team.
Henry eventually left Barca and went to play for the New York Red Bulls of the MLS (Major League Soccer). Henry was instrumental (again) in the Red Bulls' participation in the Eastern Conference of the MLS before returning to Arsenal on a loan deal.
Arsenal erected a statue of him before his arrival.
Samuel Eto'o signed with FC Barcelona from Real Madrid in the year 2004. Eto'o won with FC Barcelona in the UEFA Champions League, La Liga and the Spanish Supercup during his career.
Eto'o was also African Player of the Year three times and FIFA World Player once during his Barca career. Eto'o scored 26 goals during the 2005-2006 La Liga season, making him the top scorer.
Eto'o was also instrumental in the UEFA Champions League finals match between FC Barcelona and Arsenal held in Paris on May 17, 2006. Eto'o eventually went to Inter Milan and then to Anzhi Makhachkala; he maintained success in these clubs.
Jonathan Soriano is a player who was full of promise at FC Barcelona and has trained there. Soriano signed with Red Bull Salzburg in the beginning of January 2012.
It is a pity that this had to happen since Soriano has a lot to offer to La Blaugrana. It is hoped that Barca takes him back.
Rafael Marquez signed with FC Barcelona in 2003. Marquez was instrumental in winning six trophies for La Blaugrana during the 2009-2009 season.
Marquez eventually signed with the MLS's New York Red Bulls and it has not been the same for him since.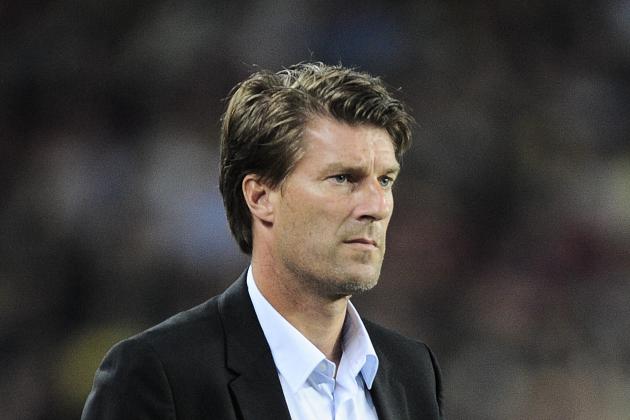 David Ramos/Getty Images
Michael Laudrup
Michael Laudrup was part of the FC Barcelona team from 1989 to 1994. According to the FC Barcelona website, Landrup was part of the "Dream Team," as Barca was known.
Laudrup arrived at Barca from Juventus and the magic began. He scored 93 goals in 288 matches and was considered the best at passing the ball.
Laudrup took La Blaugrana to the European Super Cup, European Cup, Spanish Supercup, La Liga, Catalonian Cup and Copa del Rey. Laudrup began to have problems with Barca management and signed with Real Madrid in 1994.
It was a pity that Laudrup had to leave when he had more to contribute for Barca.
Rivaldo (or Victor Borba Ferreira) signed with FC Barcelona from Deportivo La Coruna in 1997. Rivaldo scored 136 goals in 253 matches played.
Rivaldo was serious when it came to playing world football and the result was a Ballon d'Or in 1999. He helped Barca win trophies in the Catalonian Cup, Copa del Rey, La Liga and the European Super Cup.
Rivaldo used his left foot in the conversion of penalties and free kicks with powerful shots. Rivaldo was also named one of the 125 greatest living footballers, as well as FIFA World Player of the Year and European Footballer of the Year.
The era of Rivaldo came to an end in 2002 when he was released from Barca by Louis Van Gaal. He signed with AC Milan.
Deco (also known as Anderson Da Souza) was part of La Blaugrana from 2004 to 2008. Deco had the technical skills and the desire to work in world football.
Deco assisted in the victories of Barca in the Catalonian Cup, UEFA Champions League, Spanish Supercup and La Liga. He scored 28 goals within 188 matches and was awarded the UEFA Best Midfielder Award.
Deco received the Man of the Match and the Ballon d'Or at FIFA Club World Cup. While he was one of the greatest players in Barca, he was traded to Chelsea where his performance was less than spectacular.
Ronaldo (also known as Ronaldo Luiz Nazario) should not be confused with Cristiano Ronaldo. Ronaldo signed with FC Barcelona in 1996 and lasted a year with the club.
Ronaldo impressed with 47 goals in 51 matches as well as participation in the Copa del Rey, UEFA Cup Winners Cup and the Spanish Supercup. Ronaldo also won the FIFA World Player of the Year award and was runner-up in the Ballon d'Or competition.
The problems between the FC Barcelona board of directors and Ronaldo's agent sent one of the greatest players packing for Inter Milan. Allowing Ronaldo to leave was a disgrace.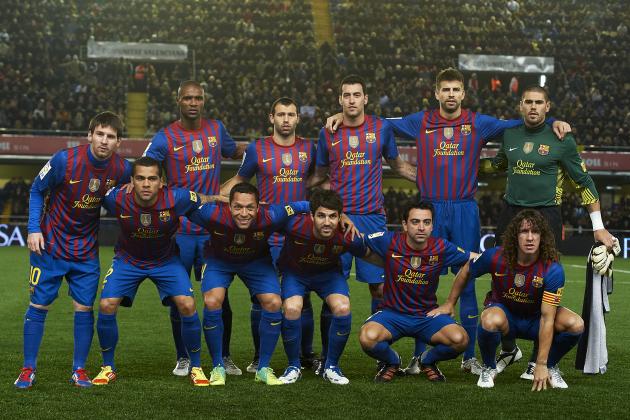 Manuel Queimadelos Alonso/Getty Images
FC Barcelona
What can be said about the players that should have remained? The majority were great and deserved to remain with La Blaugrana.
The only exception was the good ending in which Cesc Fabregas was able to return to Barca. Fabregas was the exception to the rule.
It is of my personal opinion that these people should not have left Barca. The readers may have another opinion of who should have stayed.
We cannot concentrate on what could have happened if these players had remained. We just simply have to look forward and appreciate the talented players that are part of La Blaugrana at the present tense.