UFC on Fox 2 Results: Chael Sonnen to Rematch Anderson Silva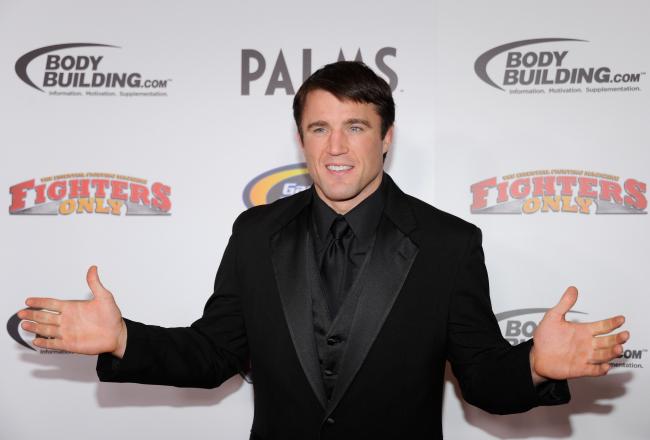 Chael Sonnen will rematch Anderson Silva
Ethan Miller/Getty Images
After three hard-fought rounds, Chael Sonnen edged Michael Bisping, winning a unanimous decision and earning himself a rematch with current UFC middleweight champion Anderson Silva.
Sonnen came out with guns blazing in the first round, firing a double leg and putting Bisping on his back. Bisping managed to get back to his feet and defended well against Sonnen's multiple takedown attempts while maintaining an offense inside the clinch.
The second round opened with each fighter landing heavy strikes. Bisping seemed to land cleaner, straighter punches than Sonnen's overhand rights and uppercuts. However, the tide of the fight changed suddenly when Sonnen completed a power double leg and put Bisping on his back. Sonnen struggled to land effective ground-and-pound as Bisping utilized his defensive guard, putting his left foot on the inside of Sonnen's hip to create space. As Bisping got back to his feet Sonnen landed a straight right and a knee that wobbled Bisping.
Sonnen pulled ahead of Bisping in the third round. He completed a takedown, landing body shots and knees from Bisping's half guard. Bisping isolated Sonnen's leg to defend against the pass but was unable to defend against Sonnen successfully. As Bisping attempted to get back to his feet, Sonnen turned the corner and took his back, getting both hooks in. Sonnen worked for the rear-naked choke but was unsuccessful. Sonnen worked to gain full mount and tried for an arm triangle choke, using the same setup he implemented on Brian Stann. Bisping regained his half guard and stood up, attempting a takedown on Sonnen, who countered with a guillotine choke.
Sonnen will now rematch Silva at a date to be determined by the UFC.
In their first meeting, Sonnen dominated Silva for nearly five rounds until Silva submitted Sonnen with a triangle choke with just 1 minute, 50 seconds left in the fight.
This article is
What is the duplicate article?
Why is this article offensive?
Where is this article plagiarized from?
Why is this article poorly edited?