2012 Senior Bowl Results: Winners and Losers for the NFL Draft
January 29, 2012

Christian Petersen/Getty Images
With the completion of the Senior Bowl, the NFL Draft boards are going to get mixed up a little bit. All of these guys had performances that will impact their draft status. 
The only problem is that not all of them are going in the right direction. 
Winner: Gerell Robinson, WR Arizona State
Robinson proved in the Senior Bowl what he's been showing all season. He not only has tremendous size, but also big play potential with the ball in his hands. He caught 77 passes in his senior year, but also averaged better than 18 yards a catch. 
In the Senior Bowl, he caught two catches, but was spectacular in doing so. In total, he had 63 yards and one dazzling catch and run that caught the attention of plenty of people. 
One of those people was Grant Paulsen, who is a beat writer for the Washington Redskins.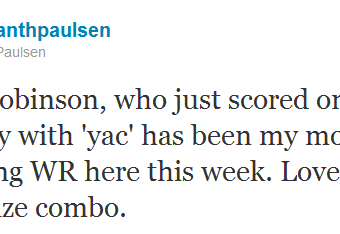 Robinson had a performance today that will shoot him up the boards. There is very little about him that won't work in the NFL. 
Loser: Brandon Weeden, QB Oklahoma State
Weeden had to be spectacular in this game. He is 28-years-old, and was playing for the first time without Justin Blackmon. Weeden's numbers were decidedly unspectacular.
He completed five of nine passes for 56 yards, no touchdowns, and two picks. 
His age is going to be a factor in the draft. If you don't believe me, just as this gentleman.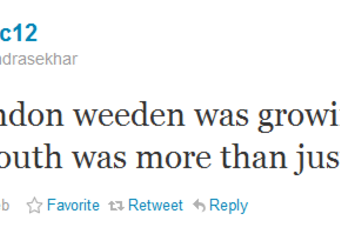 Okay, so maybe it's more of a factor to some than others. But if teams are going to draft a quarterback that's five to seven years older than other players in his class, the team needs to know that he'll be good immediately. Nothing Weeden did today showed that he will be. 
Winner: Isaiah Pead, RB Cincinnati
Pead was the game's MVP and deserved the honor. He was all around the field, making the South team's day an exceptionally long one. 
He toted the ball eight times for 31 yards and set a Senior Bowl Record with 98 punt return yards in only two attempts. 
Dion Caputi was impressed with what he saw from the game's MVP.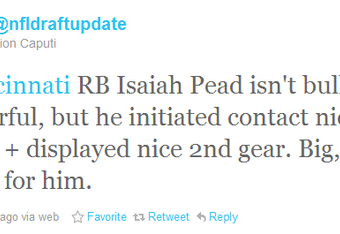 His performance will move him up the boards and give him a good NFL opportunity in 2012. His versatility is going to be a weapon at the next level. 
Loser: Kellen Moore, QB Boise State
The fact that he completed only 50 percent of his passes is troubling. At Boise State, Moore completed over 70 percent of his passes in both 2010 and 2011. The Senior Bowl was his first real chance to show what he can do outside of the system, and Moore fell flat. Matt Miller agrees.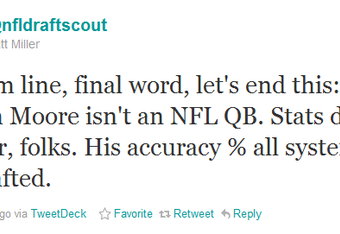 Six of 12 passes for 50 yards is not going to get it done. He didn't move the ball well enough. Do not expect to see Moore making any impact in the NFL.
Winner: Joe Adams, WR Arkansas
One of the South team's few bright spots was Adams, who caught eight passes for 133 yards. Upon watching the game, Josh Norris, who was covering the game for Rotoworld couldn't help but make an observation.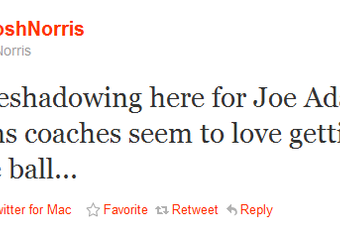 That would certainly be a good move, as they are one of a few teams looking for a serious vertical passing game. Never underestimate how much familiarity will work in his favor.