5 Under-the-Radar Players at Senior Bowl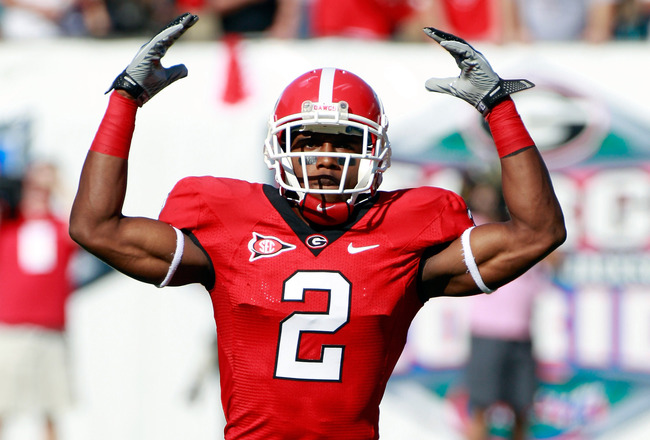 Brandon Boykin is one of the hidden gems at the Senior Bowl 2012.
Sam Greenwood/Getty Images
Brandon Boykin is just one of the hidden gems that is down in Mobile, Alabama for Senior Bowl 2012. NFL scouts, coaches, GM's and other decision-making personnel have been in Mobile scouting the future of the NFL and are attempting to identify talent that might still be on the board later on in the draft. As many fans know, it is the late rounds that can make a draft for a team. Here is a list of players outside of the first round that will make an impact in the NFL.
Brandon Boykin—Georgia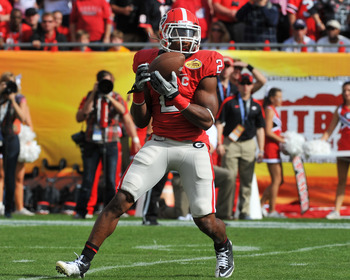 Boykin could make an immediate impact for the Dolphins
Al Messerschmidt/Getty Images
Boykin is a stud. He is sometimes forgotten about because of size concerns (Senior Bowl Measurements: 5ft 9in and 183lbs). But he is a dynamic playmaker who made big plays for the Bulldogs on defense, in the return game and on offense, has second or third round potential, and will make an immediate impact as a nickelback and a returner.
Vick Ballard—Mississippi State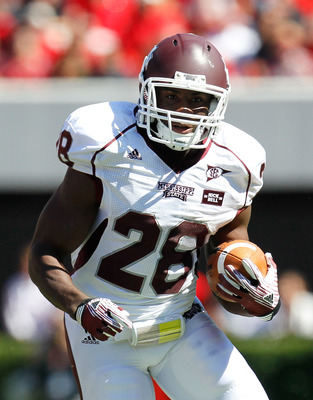 Ballard should serve as a special teams ace and provide value as a spot duty back. He would fit in nice with Tampa.
Kevin C. Cox/Getty Images
Ballard was lightly recruited out of high school and found a home at a JUCO. After his JUCO stint, he was an All-SEC back for the Bulldogs. Ballard, MVP of this year's Music City Bowl, keeps showing a high motor and is making the most of his opportunity. Ballard makes sense as a fourth or fifth round pick because of his strong running ability and his "get the job done" attitude.
Harrison Smith—Notre Dame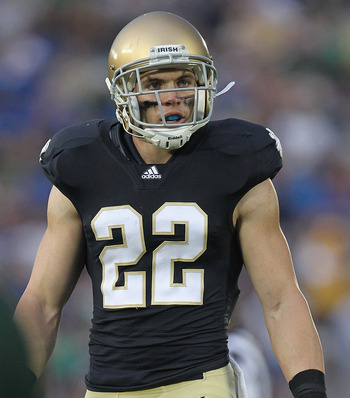 Smith a strong, fluid safety with nice size could be a 3rd round steal for the Colts.
Jonathan Daniel/Getty Images
Notre Dame players in the NFL are always a shaky subject but Harrison Smith is a definite find. Smith is a fiesty competitor that is not afraid to mix it up in the run game. He is also underestimated in terms of his athletic abilities. He shows a good feel for the pass game with his zone reads and drops. He isn't John Lynch or Troy Polamalu but Harrison Smith will have a good NFL career.
Russell Wilson—Wisconsin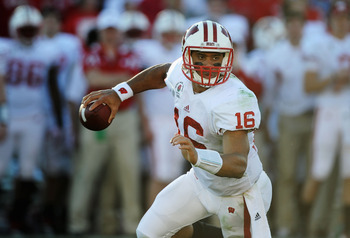 Wilson, a former Colorado Rockies draft pick, will be a great #2 QB for 15 years in the NFL. He is a nice fit for the Seahawks as a 6th rounder.
Harry How/Getty Images
Wilson gave the Wisconsin football program an element it had not seen in some time: A quarterback that has the ability to light up a defense with his arm and legs. Wilson reminds me a lot of Jeff Garcia. Wilson, like Garcia, lacks ideal height but can tuck it and go if need be and is an intelligent player.
Marvin McNutt—Iowa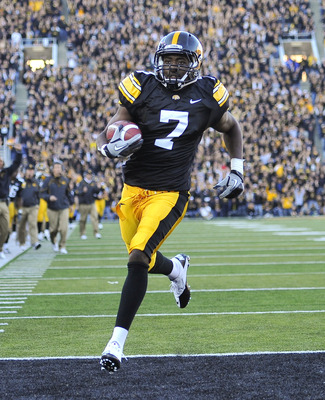 McNutt, a former QB, will be a 4th or 5th round steal for any team. McNutt seems like a solid fit in Green Bay.
David Purdy/Getty Images
Marvin McNutt had the attention of Division 1 basketball and football programs in high school. McNutt, from the St. Louis area, has the size and strength to develop into a solid possession-receiver in the NFL. McNutt has some physical resemblance to Hakeem Nicks (Giants, WR) and if McNutt turns out like Nicks, then a certain team will be very happy.
Keep Reading