Senior Bowl 2012 Roster: Which Players Will Hurt Their Draft Stock Most?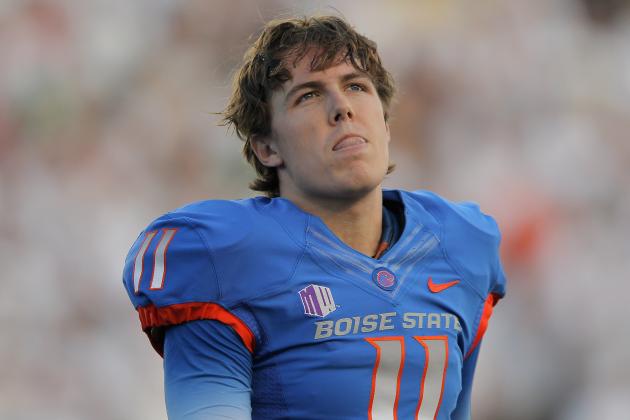 Doug Pensinger/Getty Images

An NFL Draft prospect's play at the Senior Bowl can either help or hurt his stock. Sometimes, a player's performance only exposes weaknesses and reasons why he won't succeed at the next level. It's key for these players to head into the Senior Bowl fully aware of the areas in which they need to improve.

However, things like limited height or lack of arm strength can't be improved or hidden during the week of practice. Unfortunately, the following prospects will leave the Senior Bowl with a declining draft stock.
Begin Slideshow

»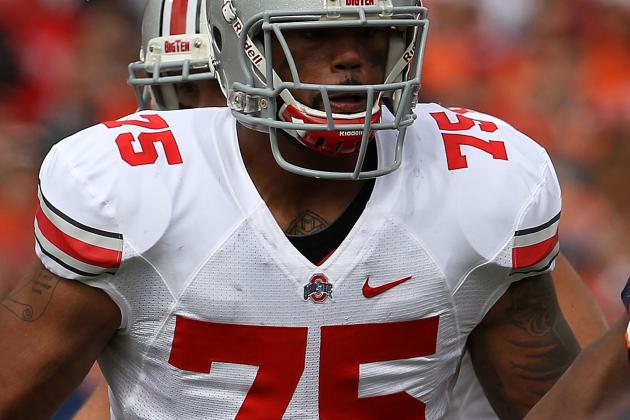 Jonathan Daniel/Getty Images

Ohio State's Mike Adams is still seen as a legitimate left tackle prospect. However, today he will face elite-level pass-rushers like North Carolina's Quinton Coples and Alabama's Courtney Upshaw. Both players will exploit Adams' weaknesses and ultimately hurt his draft stock.
Expect to see the defensive linemen test his ability to reach the edge and adjust to counter-moves. Coples and Upshaw possess the initial burst and quickness needed to beat Adams to the edge. A poor performance today will lead many to feel that Adams is a right tackle only and will likely push him to a mid-to-late first-round prospect.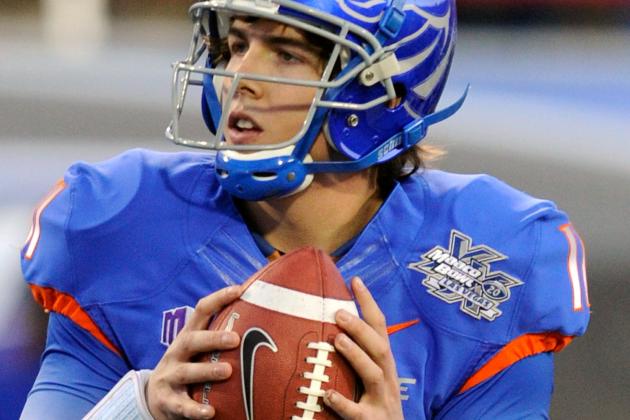 Ethan Miller/Getty Images

Most football fans know Kellen Moore because of the way he led the underdog Boise State Broncos into the national spotlight. Each year, he found a way to win football games and spark debates on whether or not Boise State deserved BCS consideration.

Moore's ability to win football games is impressive, but that doesn't mean he's going to find success at the next level. At 5'11" and 191 pounds, he lacks both the height and bulk needed to develop into a successful NFL quarterback. His size is only one of the problems, as his lack of arm strength also limits his potential.

Today's game will only magnify Moore's weaknesses and solidify him as nothing more than an undrafted free agent.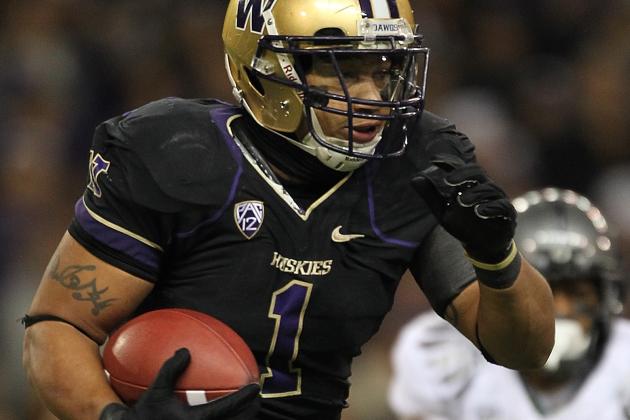 Otto Greule Jr/Getty Images

Washington's Chris Polk had a successful college career, but he heads into the draft with question marks. He's solidly built, but really doesn't possess the explosiveness needed to make an impact at the next level. Today, we will see him alongside other running back prospects like Boise State's Doug Martin, Cincinnati's Isaiah Pead and Mississippi State's Vick Ballard.

Polk doesn't have the quickness to hang with any of these other backs, and doesn't run with the type of power you expect from his size. His upright running style limits his yardage gained after contact. Smaller backs like Martin and Pead will finish off runs more strongly than he will.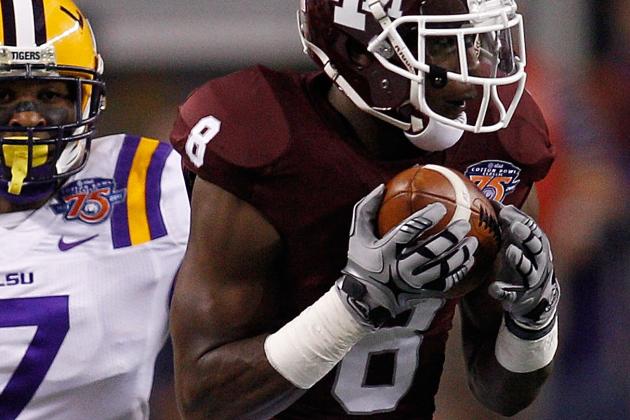 Chris Graythen/Getty Images

Texas A&M's Jeff Fuller enters today's game coming off a disappointing season and week of practice at the Senior Bowl. During his senior season, Fuller struggled with injuries, which limited his ability to help his draft stock. The hope was that he could use this week of practice to regain some of his preseason hype.
However, he only continued to do damage to his draft stock.

Fuller's biggest problem is his inability to gain separation and consistently catch the football. NFL defensive backs are excellent athletes who make it difficult to create space. It's important that when you do find yourself open, you remain focused and hang onto the football.
Today, we'll really get to see Fuller's struggles creating separation and hanging onto the ball.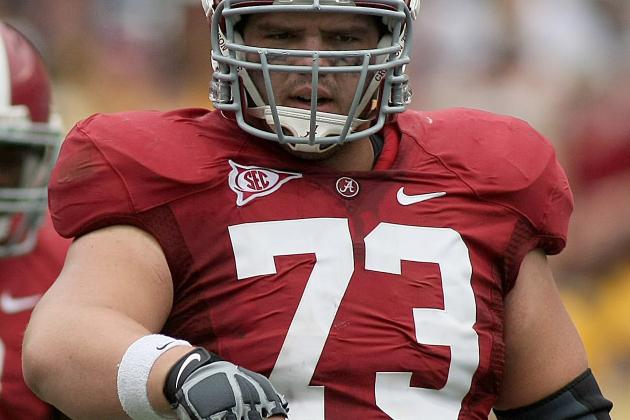 Greg McWilliams/Getty Images

Alabama's William Vlachos is a system player who doesn't possess the ability to fit every team. Nobody is going to look at the build or quickness of Vlachos and be impressed. The NFL Draft process is kinder to players that pass the eyeball test.

During today's game, Vlachos will do a solid job, but won't stand out or leave a lasting impression. Most evaluators will come out of the game unimpressed and may even forget that Vlachos participated at all. The key is to stand out and improve your stock—not to fly under the radar.

Even though he may not have helped himself this week, Vlachos still has a future in the NFL and may wind up as an undrafted free agent who finds his way onto a roster and even into the starting lineup.