Ranking the 10 Best Defensive Performances in Super Bowl History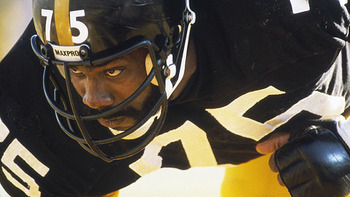 Five years ago in the Super Bowl, we say the New York Giants defense shut down a historic New England Patriots offense. Defense was the story of that game, as it often is in the Super Bowl.
Over the years, there have been some outstanding defensive performances. Whether a beastly performance took place 50 yards ago or three years ago is of significance.
Some players have simply taken over games, carrying their teams to victory. Others came off just short of the win.
Here is an article to commemorate all of these performances, regardless of how the game turned out.
10. Ray Lewis, Baltimore Ravens, Super Bowl XXXV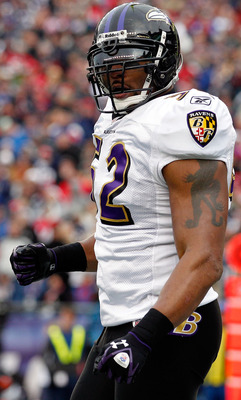 Rob Carr/Getty Images
Baltimore's defense brought the team to Super Bowl XXXV, and though the team's offense certainly performed, the Ravens defense once again pulled through as they thrashed the Giants.
Ray Lewis's stats are nothing special—three tackles, four passes defended—but everyone knows he was a force for the Baltimore defense.
9. Joe Green, Pittsburgh Steelers, Super Bowl IX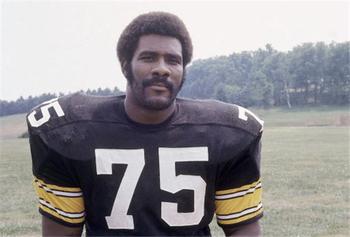 In Super Bowl IX, Mean Joe Greene and the Steel Curtain stopped the Minnesota Vikings from scoring a single touchdown. Obviously, Greene stood in the middle of Pittsburgh's dominant defense, but he also recorded an interception in the contest.
8. Reggie White, Green Bay Packers, Super Bowl XXXI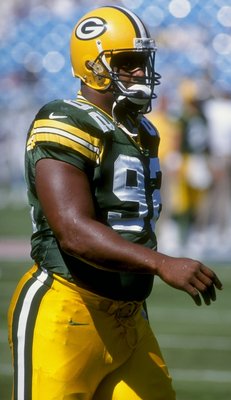 Craig Jones/Getty Images
Reggie White sacked Patriots quarterback Drew Bledsoe three times in Green Bay's victory. White remains one of the game's all-time great pass-rushers, and his performance helped the Packers cruise towards a Super Bowl championship.
7. Jake Scott, Miami Dolphins, Super Bowl VII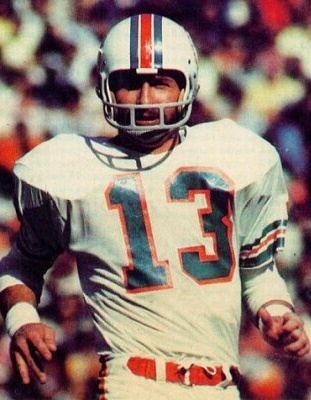 The 1972 Miami Dolphins are the only perfect team in NFL history, and Jake Scott helped seal the deal with two interceptions in Super Bowl VII. Scott's final interception came with the Redskins threatening to score, and the play effectively sealed the deal for Miami.
6. Larry Brown, Dallas Cowboys, Super Bowl XXX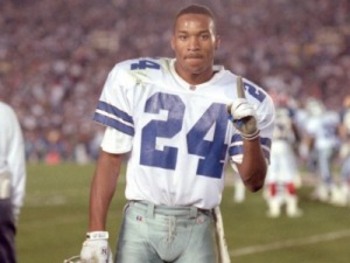 As Dallas defeated Pittsburgh in Super Bowl XXX, Larry Brown recorded two interceptions and won the game's MVP award. The Cowboys scored touchdowns following both of Brown's picks, and he may have been the difference in the game.
5. Richard Dent, Chicago Bears, Super Bowl XX
Buddy Ryan's 46 defense was rolling in this one, as the Bears allowed just 10 Patriot points while scoring 46 of their own. Though the entire defense shined, Richard Dent stood out above all others because of his 1.5 sacks, two forced fumbles and deflected pass.
4. James Washington, Dallas Cowboys, Super Bowl XXVIII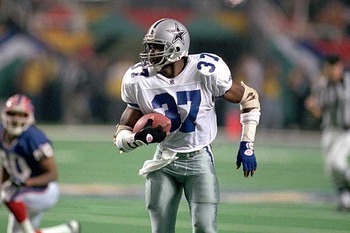 A free safety who usually didn't even start, James Washington racked up an impressive 11 tackles against Buffalo. More impressively, Washington intercepted one pass, forced a fumble and returned a fumble for a crucial touchdown.
3. Chuck Howley, Dallas Cowboys, Super Bowl V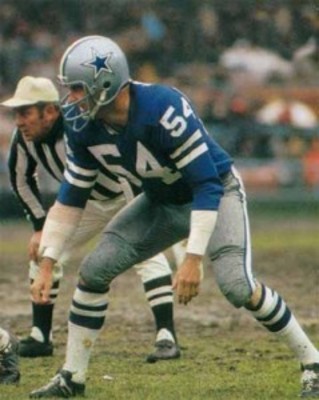 The Dallas Cowboys actually lost Super Bowl V to the Baltimore Colts, but Chuck Howley was so dominant that he still won the game's MVP award. Howley's two interceptions and fumble recovery were all huge plays that should have helped Dallas win.
2. Rod Martin, Oakland Raiders, Super Bowl XV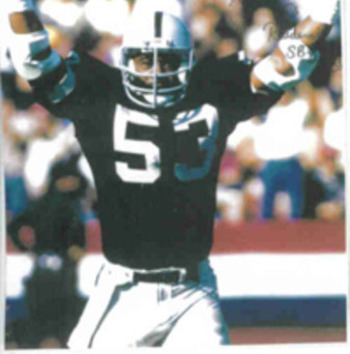 When Ron Jaworski threw for the first time in Super Bowl XV, Rod Martin was there to intercept him. Jaworski's day would get even worse, though, as Martin would intercept the Eagle quarterback two more times on the Raiders' way to a 27-10 victory.
1. Dwight Smith, Tampa Bay Buccaneers, Super Bowl XXXVII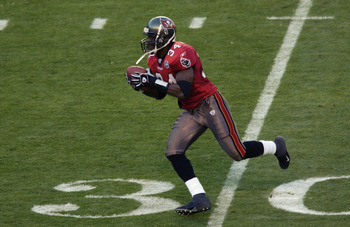 Dwight Smith made history when, in 2003, he brought two interceptions back all the way for touchdowns. The Buccaneers' Tampa 2 defense was legendary by now, and Smith ensured that it was the defense that brought a Super Bowl championship to Tampa Bay.
Keep Reading