NBA Trade Rumors: 5 Players Who Would Be a Steal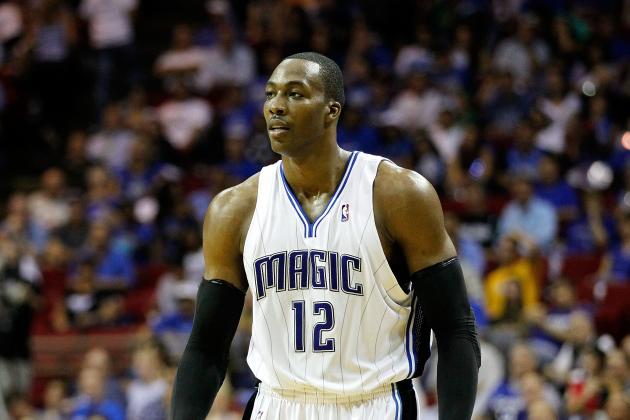 Kevin C. Cox/Getty Images

Dwight Howard and Deron Williams could be playing on the same team soon. However, if they don't pair up both could be on the move. NBA trade rumors are wild and rampant as teams position themselves for possible trades.
Like in any market, there are deals that may cost a pretty penny but yield great dividends. Or there may be deals that go under the radar and turn out to worth four or five times their value.
The NBA market is no different.
Teams will be performing their analysis and projections in the coming weeks as they prepare their trade proposals. Who will end up switching jerseys remains to be seen.
Begin Slideshow

»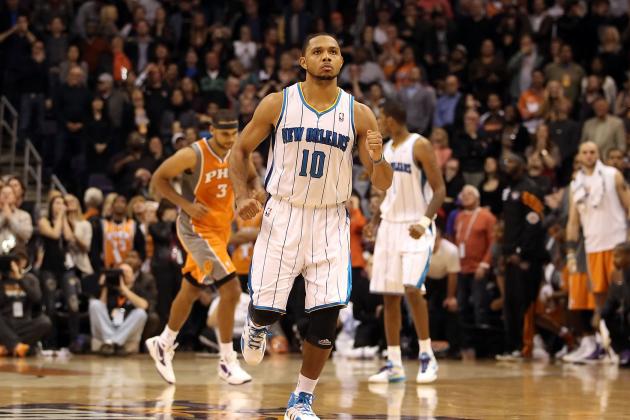 Christian Petersen/Getty Images

Eric Gordon was part of the trade that sent Chris Paul to Los Angeles. Gordon has not taken to playing with the New Orleans Hornets very well.
Gordon clearly does not want to be in the Big Easy. He has declined a contract extension with New Orleans.
The Hornets will be looking to deal Gordon before the March trade deadline. Some team will take a look at Gordon and could get a great deal. New Orleans will try to get any value they can rather than letting him walk this summer.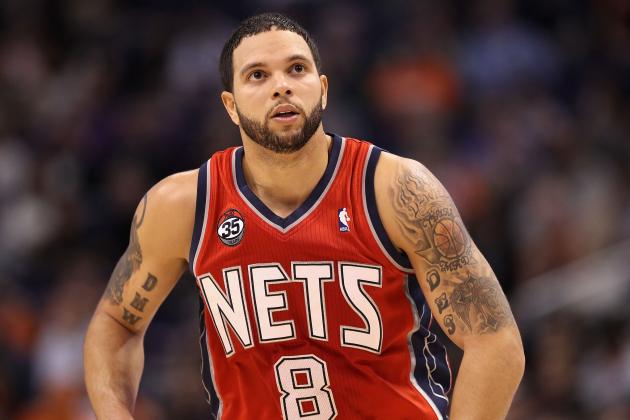 Christian Petersen/Getty Images

Deron Williams may be on the move, and it's not to Brooklyn. The New Jersey Nets point guard has indicated per league sources that he would look for a new team, if the Nets cannot secure Dwight Howard.
According to Chris Broussard, the Nets point guard wants to stay with the team. However, he wants a partner-in-crime.
The New Jersey Nets have been close to sealing the deal with Howard, but nothing concrete has materialized. If they cannot get the job done prior to the trade deadline or the beginning of next season, suitors will look to pounce.
His "short list" of teams include the Dallas Mavericks, New York Knicks and Los Angeles Lakers. All three would be getting an All-Star point guard who could put them over the top.
He may not be a "steal" as far as price goes. However, adding a player of Williams' caliber to play with Carmelo Anthony, Dirk Nowitzki or Kobe Bryant would be considered a steal.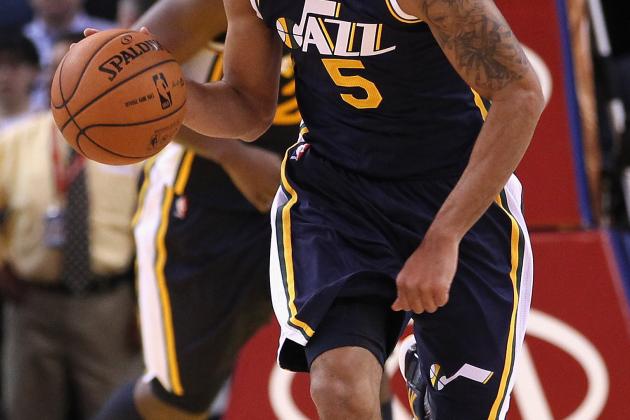 Ezra Shaw/Getty Images

Devin Harris has not enjoyed the best of seasons this year. Harris has averaged 8.1 points and 4.6 assists during the 14 games this season.
His career averages have been 13.1 points and five assists per game.
Harris has reportedly been put on the trading block for his less than average season. A team hasn't been named per say, but the Los Angeles Lakers seem to be in the market for a Derrick Fischer replacement.
According to the Examiner, the Lakers may be interested. Harris won't come incredibly cheap but he would be a more economical acquisition than Derron Williams.
The Examiner is reporting that the Lakers would be required to send players in a trade for Harris.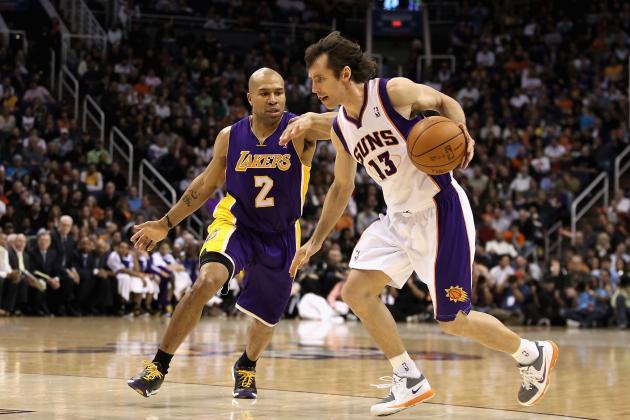 Christian Petersen/Getty Images

According to CBS Sports, Steve Nash could be involved in a trade to the Orlando Magic. Orlando has been looking for any edge in the fight to keep Dwight Howard in central Florida.
The 37-year-old Nash has lost the spry in his legs but his creative style could help unlock Howard. Orlando's strategy all along has been to outlast Howard and try to prove they mean business about winning a championship.
Bringing in Nash could help the Magic make a championship run through the playoffs and keep their "Superman" in O-town. That alone makes any trade fees worth it for Nash.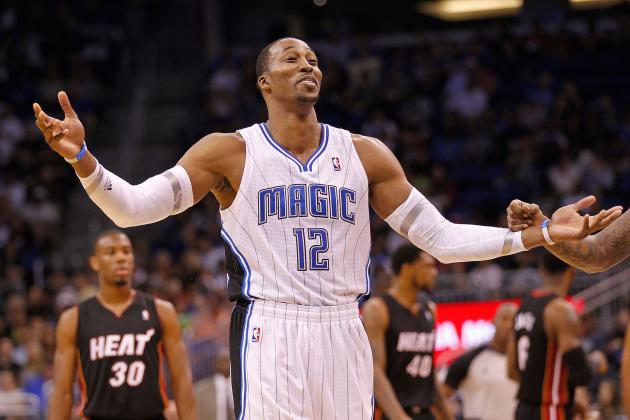 Mike Ehrmann/Getty Images

The biggest free agent on the market is Dwight Howard. The Orlando Magic center remains one of the few dominant big men in the league.
Howard has listed his trade preferences. The Los Angeles Lakers, Dallas Maverick and New Jersey Nets top the list.
All three will have to pay big time if they are to acquire No. 12's services.
Most likely the trade will have to include a player(s) plus cash deal. Whichever team can get the deal done will become an instant favorite to play in the NBA Finals.
Be on the look out for the Boston Celtics as they try to find a backdoor into the trade talks.