WWE Royal Rumble 2012: Potential Feuds That Could Stem from the Event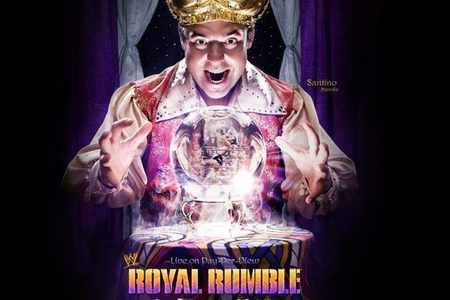 The Road to WrestleMania begins this Sunday, January 20 at the Royal Rumble. For the past 25 years, 30 (sometimes more or less) men (sometimes women) have competed in the Royal Rumble match at the annual pay-per-view event for their opportunity to headline WrestleMania for the Championship of their choosing.
At the conclusion of the December Pay-Per-View event, whether it be Vengeance, Armageddon or TLC, the speculations immediately begin as to who will win the Royal Rumble, which title they will try to win and who they will face.
While the winner of the Rumble will give us one potentially great match at WrestleMania, there is a bigger part to the event that many would say is more important:
The next feuds.
With 30 men in the ring at one time, the setup for potential feuds for the rest of the year is endless. As many superstars compete without any real storyline leading up to the Rumble, it's the perfect opportunity to give those wrestlers an actual angle.
This slideshow will take a look at those potential feuds. While there are a lot of superstars in Florida Championship Wrestling (FCW)—WWE's developmental territory—we can't guarantee when, if ever, they will make their debut on the main roster, so this will focus on stars already appearing on television or WWE Internet shows.
Begin Slideshow

»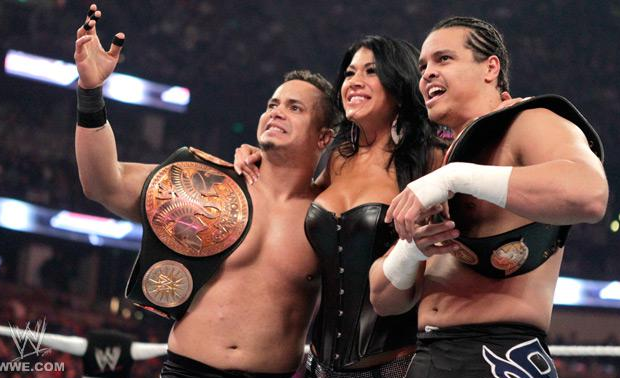 As we all know, the Tag Team division is severely lacking in the WWE. We can expect to see several teams in the Rumble such as the new team of Curt Hawkins and Tyler Reks, The Uso's and the Tag Team Champions, Epico and Primo.
This could also be a great opportunity to form new tag teams. Since it seems as though Air Boom is out the window with Evan Bourne's recent 60 day suspension, Kofi Kingston will have nothing to do. Who else isn't doing anything that would compliment Kingston?
Justin Gabriel. I firmly believe these two would make a great team.
With the start of his "DiBiase Posse," the son of The Million Dollar Man has started to gain some momentum on the mid-card. While the mid-card champion on Smackdown!, where DiBiase resides is Intercontinental Champion Cody Rhodes, he is looking to be making a move to the main card very shortly.
Jack Swagger is the United States Champion over on Raw, and with Zack Ryder now on the shelf because of his current Kane/John Cena storyline—which I'm still enjoying and hope it continues, and is why you wont see it on this slide—the "All American American" is left without a current opponent.
A feud between these two would continue to give momentum to their careers and would help keep them both off of jobber status.
The "Funkasauraus" has made an impact since his debut. His gimmick is really starting to get over with the fans and they also appear to recognize his in-ring ability as well.
He is undoubtedly on a ride to the top, but he needs better competition to get over, and that could come in the form of the former World Heavyweight Champion, Mark Henry.
Mark Henry is indeed involved in a Triple Threat match for the World Championship against current title holder Daniel Bryan and Big Show. However, the WWE has made it clear that ALL superstars, including those with matches that night, are eligible for the Royal Rumble Match. It's very possible we see The World's Strongest Man tangle with Brodus Clay on Sunday.
SPOILER ALERT! SPOILER ALERT!
Henry appeared to have injured himself at the Smackdown! tapings on Tuesday night. As of this writing, he is still scheduled to appear Sunday night.
Regardless of their in-ring ability, these two monsters can put on a great show. I don't believe they would put on a good wrestling match together, but they could certainly put on a great brawl for the WWE fans.
With the size of Ryan and Jackson, it's not out of the realm of possibilities to think Vince McMahon wouldn't want these two in the ring together.
The future of the WWE is starting to develop. I see these wrestlers all competing against one another:
Dolph Ziggler
Cody Rhodes
Wade Barret
The Miz
Chris Jericho
Daniel Bryan
vs.
Sheamus
CM Punk
Brodus Clay
Yes, Clay gets two mentions on the list because I don't see his feud with Mark Henry lasting very long given Henry's injuries. I see a huge push for the Funkasauraus coming and Kane may be the man to get behind him.
Ziggler, Rhodes, Barrett, Bryan and The Miz are the future of the WWE, like it or not. They have the talent and charisma needed to succeed. Bryan appears to be headed for a heel turn and they may be what he needs to get over with the WWE fans. Kane and Jericho are seasoned veterans who can do more than enough to help push the younger stars.
I don't see Cena completely turning his back on the WWE Universe. He is the face of the company and will continue to be for the foreseeable future. Before his injury, Orton had helped push Rhodes' career and was doing the same for Barrett.
Upon completing that feud, I believe he could take Bryan's career to a whole new level. Sheamus is certainly peaking the top of the WWE and I think a lengthy feud with Y2J could push him further than he's been.
All of these men can put on great matches with each other and could help restore the excitement the WWE once had.
What feuds do you think we'll see after Sunday? What feuds do you want to see after Sunday? Not to be ignored, who do you think will win the Royal Rumble match?
FOLLOW ME ON TWITTER AND CHAT WITH ME DURING #RAW ON MONDAY NIGHTS: @DollaBilMF